State Secretary Živković meets newly-appointed Ambassador of Brazil

State Secretary Aleksandar Živković has met today with the newly-appointed Ambassador of the Federal Republic of Brazil to the Republic of Serbia, Eduardo Botelho Barbosa.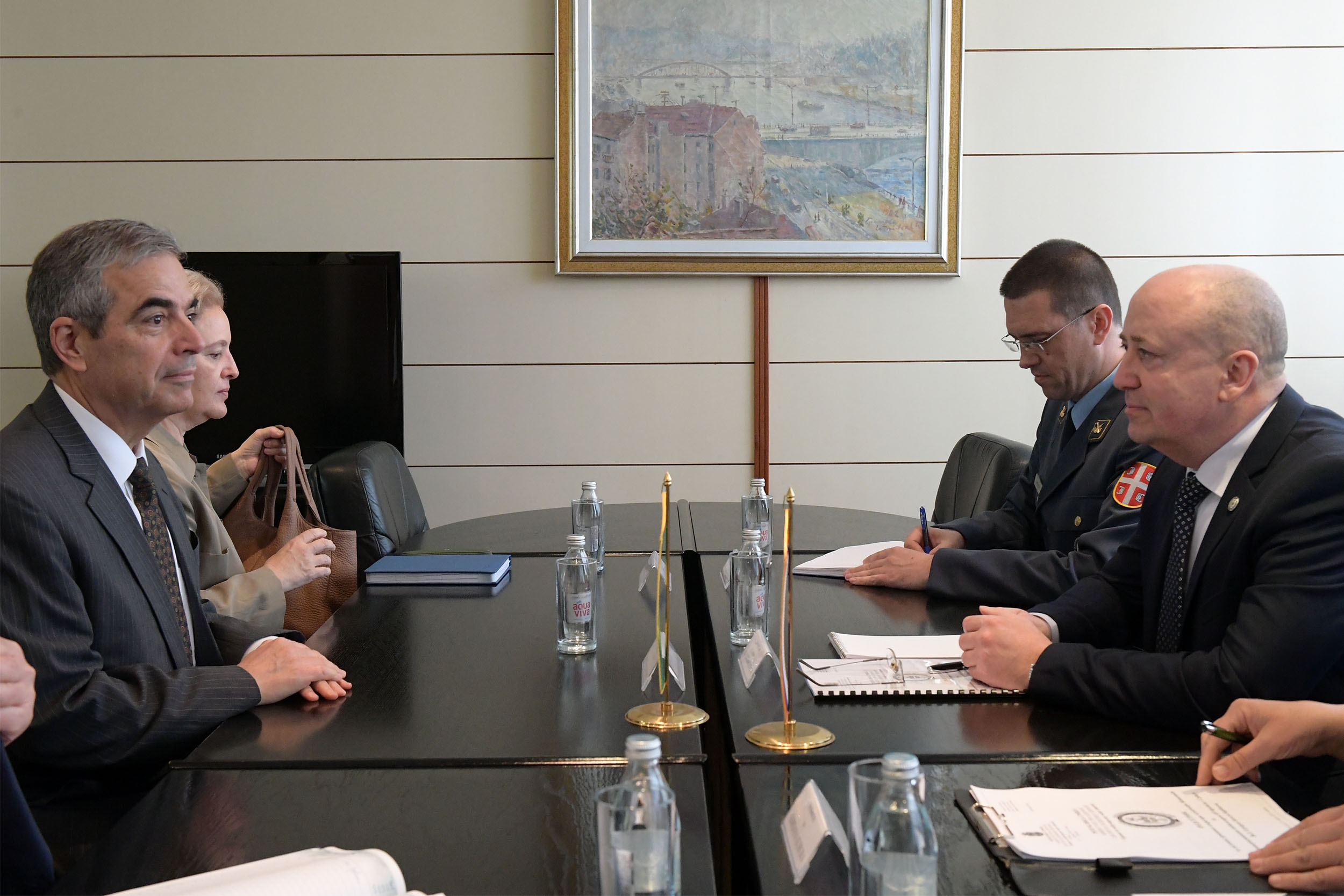 During the meeting, it was pointed out that the Republic of Serbia fosters friendly relations with Brazil. State Secretary Živković conveyed that we appreciate the principled policy of Brazil regarding the unilaterally declared independence of the so-called "Kosovo", as well as the support that this country provides to Serbia in international institutions

State Secretary Živković emphasised that there is an interest in the development of military-to-military cooperation, bearing in mind that Serbia and Brazil have signed the Agreement on Defence Cooperation, with the proposal to agree about the areas of cooperation of mutual interest at the expert level.

He added that PE Yugoimport SDPR was present at the most important defence exhibitions in Brazil, and that this is a good basis for cooperation between the defence industries of the two countries that currently show significant results.

Ambassador Barbosa expressed his satisfaction because of the reception in the Ministry of Defence and stated that during his stay in Serbia he would spend time learning about our rich history and culture. He pointed out that Brazil perceives Serbia as a sincere friend, that both countries attach importance to respecting the democratic principles and international law, adding that regardless of the geographical distance, efforts should be made to strengthen cooperation in all areas of common interest.