Memorandum of Understanding on military-technical cooperation between Serbia and Hungary signed


During the joint session of the governments of the two countries, in Subotica, the Memorandum of Understanding between the Ministry of Defence of the Republic of Serbia and the Ministry of Defence of Hungary in the field of military technical cooperation was signed

The MoU was signed by Acting Assistant Minister of Defence for Material Resources Nenad Miloradović, PhD, and Hungarian Government Commissioner Gaspar Maroth.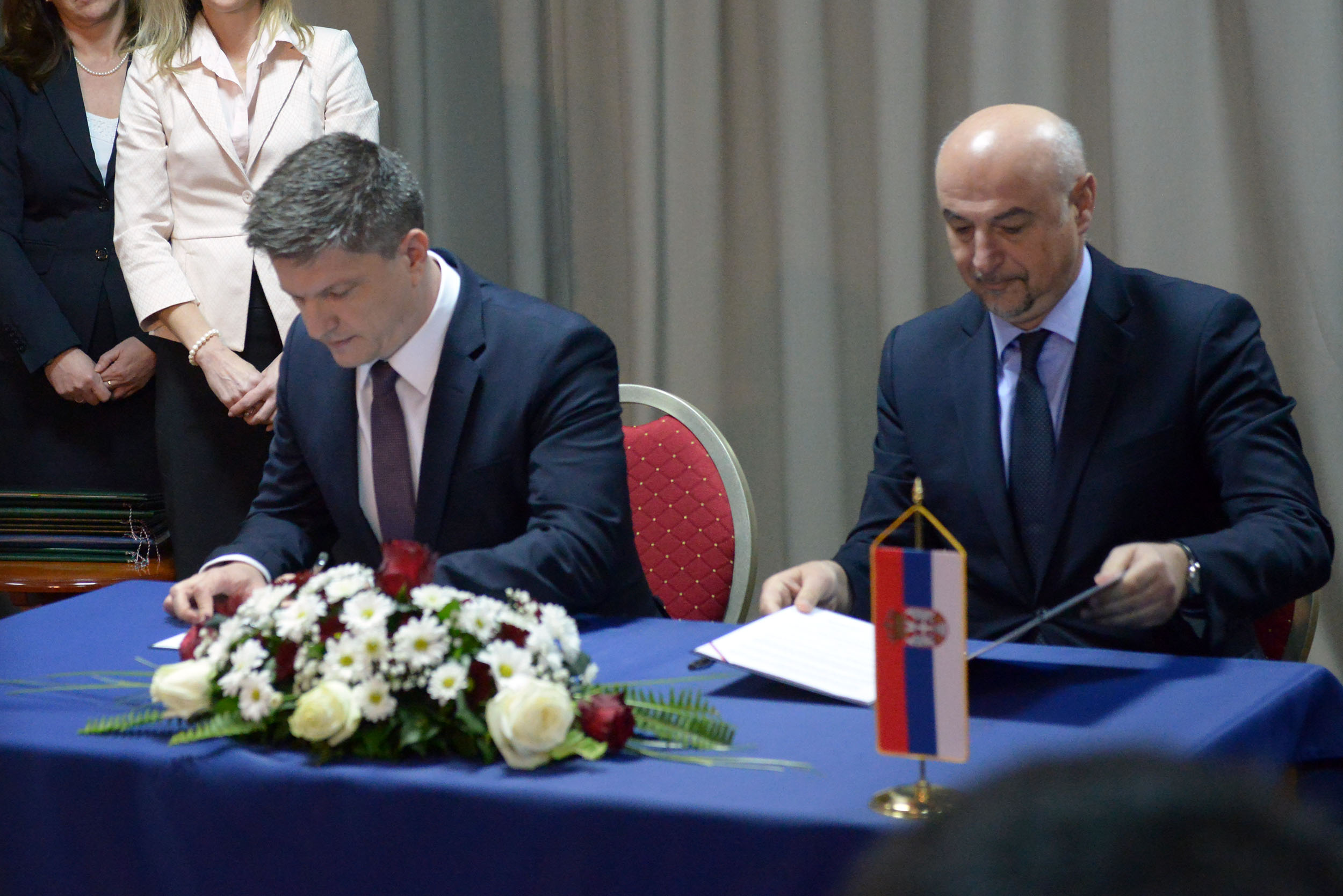 The purpose of the MoU is to create the necessary conditions for enhancing military economic cooperation between the two countries through the implementation of joint projects in the field of arms and military equipment.

In the last two years, bilateral military-technical cooperation between Serbia and Hungary has been significantly intensified. The next steps are expected to focus on joint development and production programmes in the field of sophisticated weapons of combat aircraft and land force platforms. Cooperation in the field of joint modernisation of previous generations of weapons, which are in use in the armed forces of both countries, is also possible.