Platinum Wolf 2018 commences


The international exercise Platinum Wolf 18 has started today with the Opening Ceremony in the South Base, to be completed until 22nd June this year.

About 500 officers, non-commissioned officers and soldiers of the armed forces of the United States, United Kingdom, United Arab Emirates, Bosnia and Herzegovina, Bulgaria, Hungary, Romania, Montenegro and Serbia will take part in the exercise.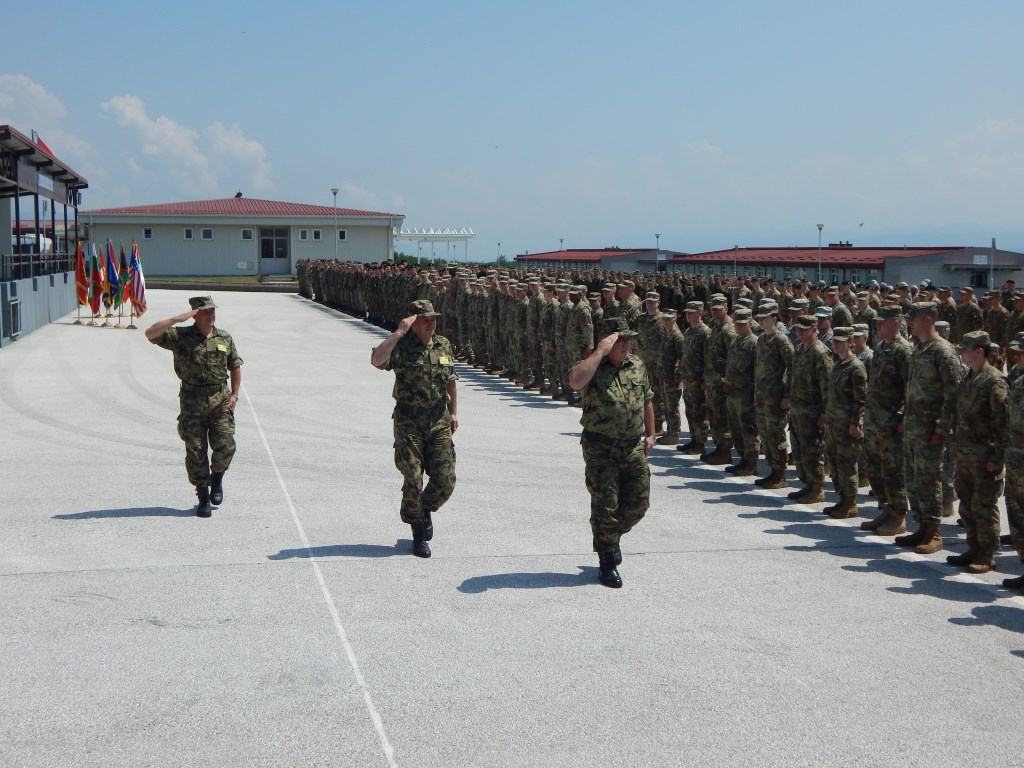 The exercise was opened by Colonel Slobodan Stopa, 4th Army Brigade Commander and the exercise planning officer, at the same time.

Colonel Stopa welcomed all participants in the exercise and wished them pleasant stay in the South Base and Borovac Training Area and to successfully perform the exercise in the next two weeks.

- As hosts, we will try to present to you, through visiting important historical monuments, the Serbian Armed Forces and the Republic of Serbia – Colonel Stopa said adding that as this exercise is carried out in a multinational environment, it is an excellent opportunity for the members of partner nations' armed forces to gain and exchange new experiences.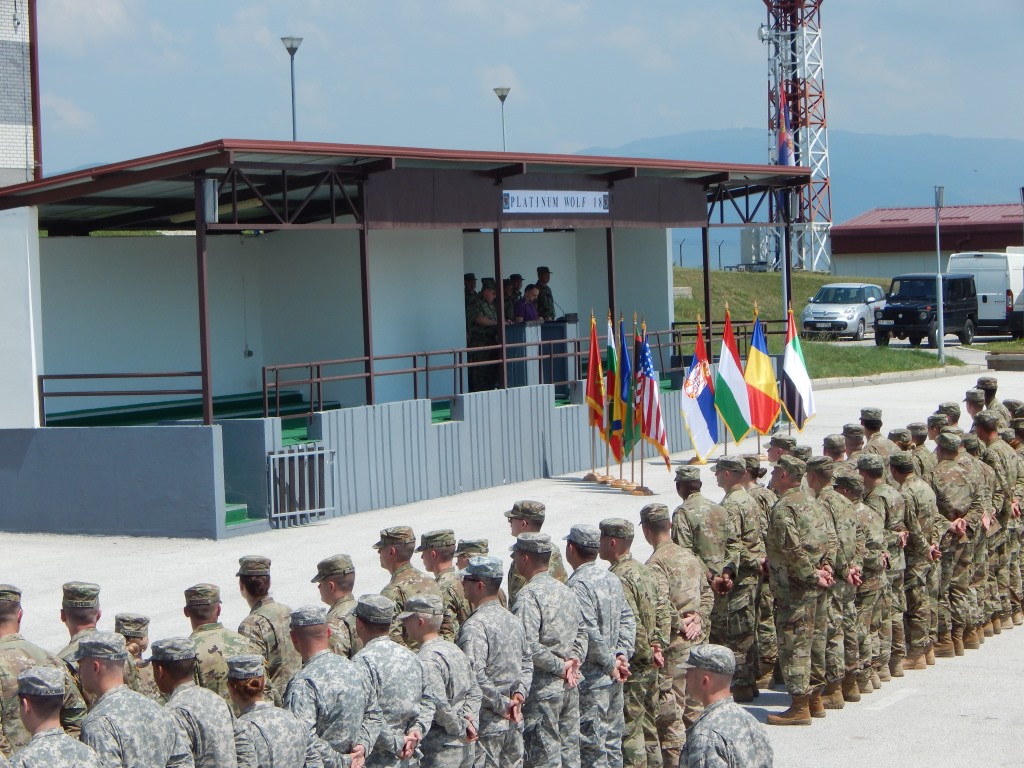 In the exercise that will be conducted on the topics of "Tactics, techniques and procedures in multinational operations - non-lethal weapons" and "Peacekeeping operation", military personnel from the participating countries will be trained in the use of non-lethal weapons, procedures, actions and procedures in engaging in multinational operations in international environment.

The exercise aims to enhance interoperability and mutual understanding among the members of partner nations' armed forces at the tactical level while conducting peace support operations in a multinational environment.

The Opening Ceremony of the Platinum Wolf 18 was attended by Colonel Goran Stamenković from the Army Command, Colonel Slađan Stamenković, Exercise Commander, Lieutenant Colonel Ivan Simonović, Deputy Commander of Multinational Operations and Pre-Deployment Training Centre, and commanders of units from Bujanovac.