Development of Defence Cooperation with Israel
In accordance with the 2017 Bilateral Defence Cooperation Programme, expert talks were held with representatives of the Ministry of Defence of the State of Israel. Delegations were led by Head of Department for International Military Cooperation, Navy Captain Milan Konjikovac, and Director of Division for Europe and NATO of the Bureau for Defence Policy and Security, Dima Golub.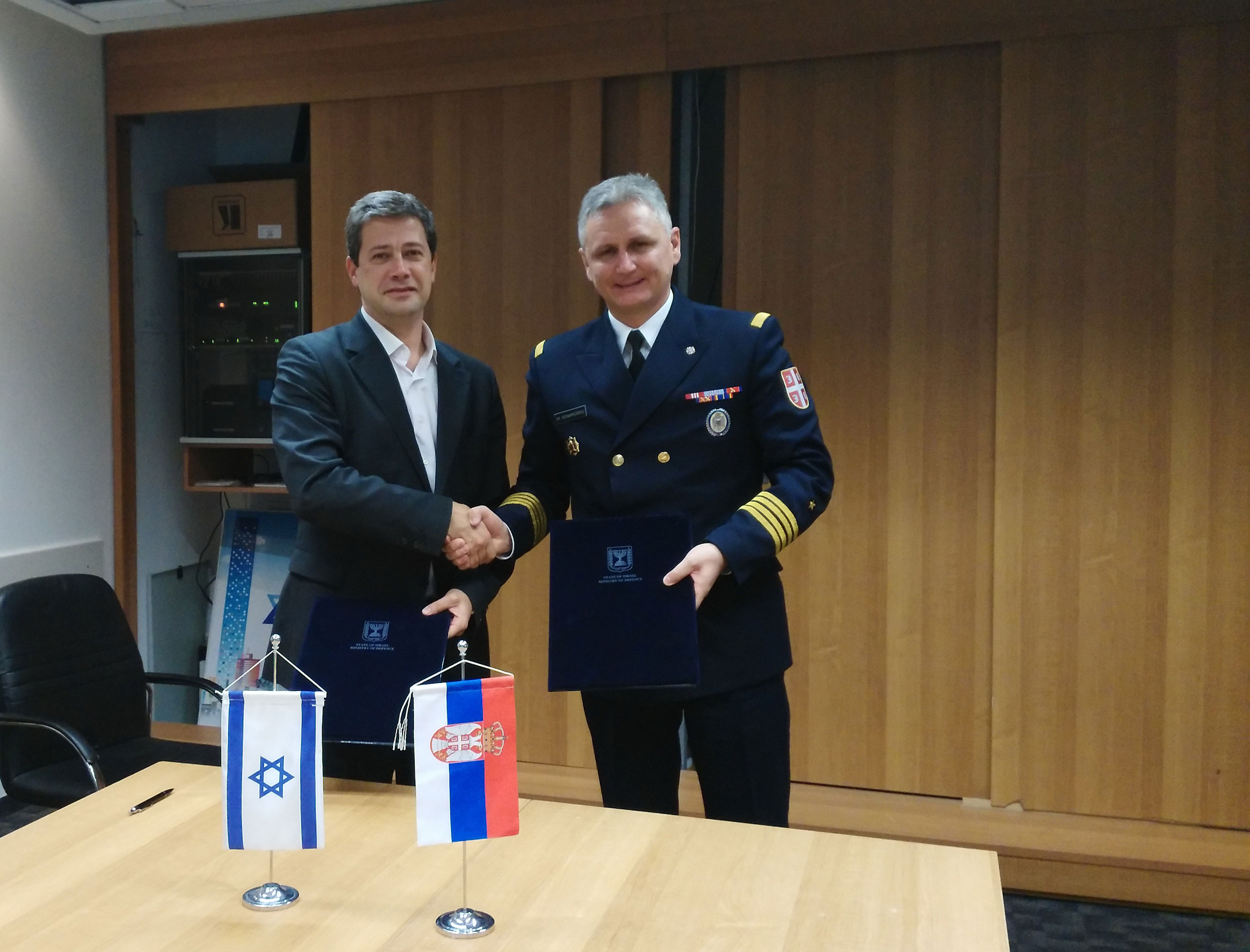 The interlocutors noted the essential progress in the bilateral defence cooperation and the importance of the continuity of high-level visits. They particularly emphasized the planned visits of the Minister of Defence and the Inspector General of the Defence System of the State of Israel. to the Republic of Serbia.

They expressed satisfaction with the cooperation achieved, in particular with the implementation of the Agreement on Cooperation between the Yad Vashem Memorial Centre and the Military Archive. They agreed that there is great potential for further development of cooperation in areas of common interest.

During the visit, the 2018 Plan of Bilateral Defence Cooperation was agreed and signed.