Meeting with Chinese president's special envoy Meng Jianzhu
President of the Republic of Serbia, Aleksandar Vučić, has met today in Belgrade with the Special Envoy of the President of the People's Republic of China Meng Jianzhu, member of the Politburo of the Central Committee of the Communist Party of China and the Secretary of the Central Political and Legal Affairs Commission.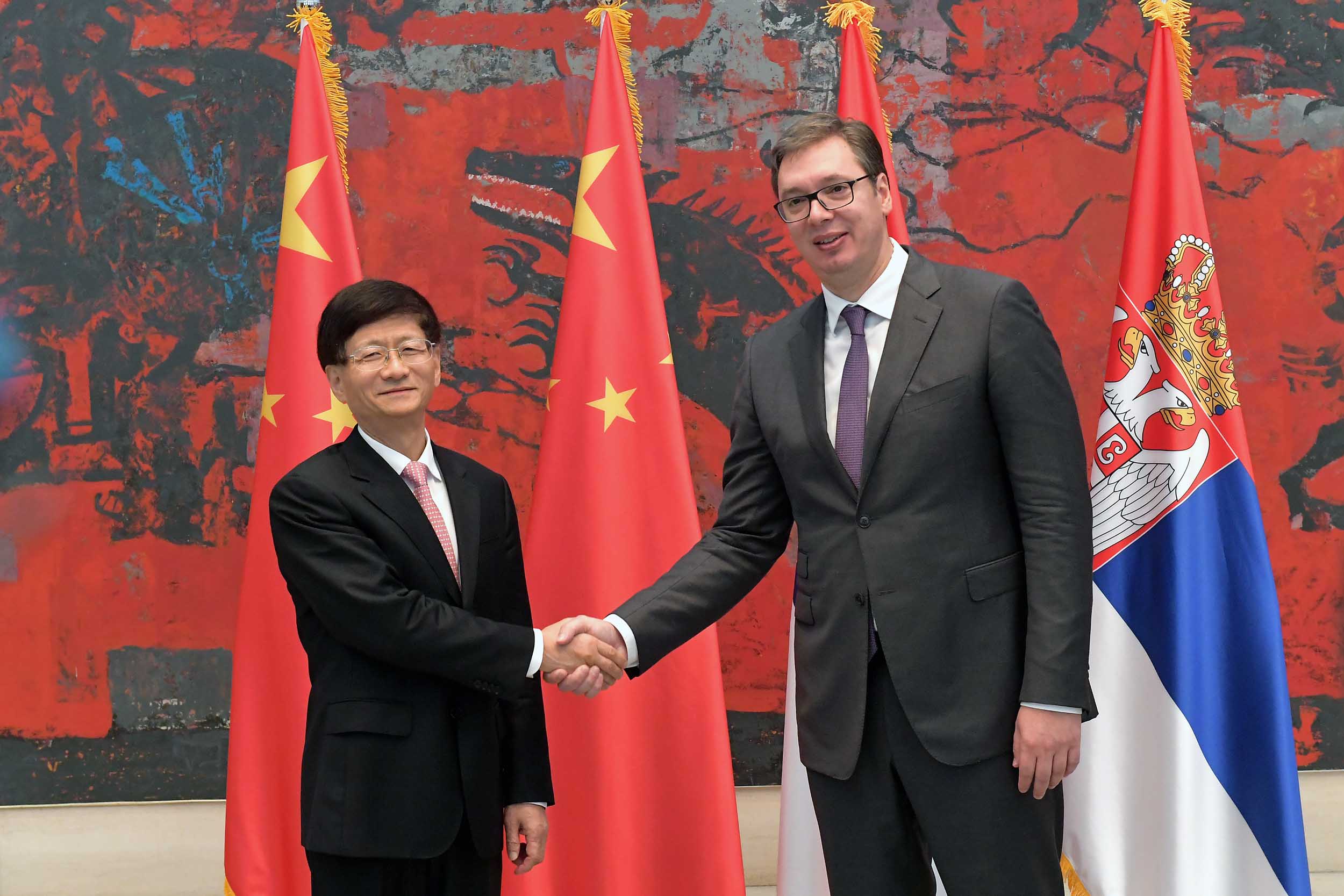 President Vučić pointed out that Serbia considers itself a sincere friend of the People's Republic of China and thanked for the friendship and respect that PR China shows to Serbia.

He stressed that bilateral political relations are remarkable while economic relations are progressing every day. President Vučić expressed his gratitude for the takeover of Železara Smederevo by the Chinese company HBIS and the successful management and business operation.

"There are common interests in improving cooperation in the field of security and the fight against organized crime and Serbia will be a serious partner in that", President Vučić said.


He expressed hope that, regardless of the fact that the Summit of China and Central and Eastern European (CEE) countries ("16 + 1" Summit) is held this year in Budapest, Serbia expects China's Prime Minister Li Keqiang to open the beginning of works on the construction of Belgrade to Budapest rail line, which will be the culmination of cooperation between the two countries in the field of infrastructure.

Chinese president's special envoy Meng pointed out that the relations between Serbia and China are developing for the benefit of both nations. "We are friends who share both good and evil. Our relations have endured all the temptations and changes in the international political scene", Meng pointed out.

He conveyed the greetings of the President of the People's Republic of China, Mr Xi Jinping, and stressed that he believes in even brighter future of Serbia under the leadership of President Vučić.