Bilateral defence consultations with Greece
During the regular bilateral defence consultations in Belgrade, the Heads of Departments for International Military Cooperation of the Serbian Ministry of Defence and the Hellenic Ministry of National Defence, Navy Captain Milan Konjikovac and Brigadier General Miltiadis Grillakis, respectively, have exchanged attitudes to the political and security situation in the region. Both sides agreed that complex security challenges, including the migrant crisis, impose the need for joint action and united response of the entire international community.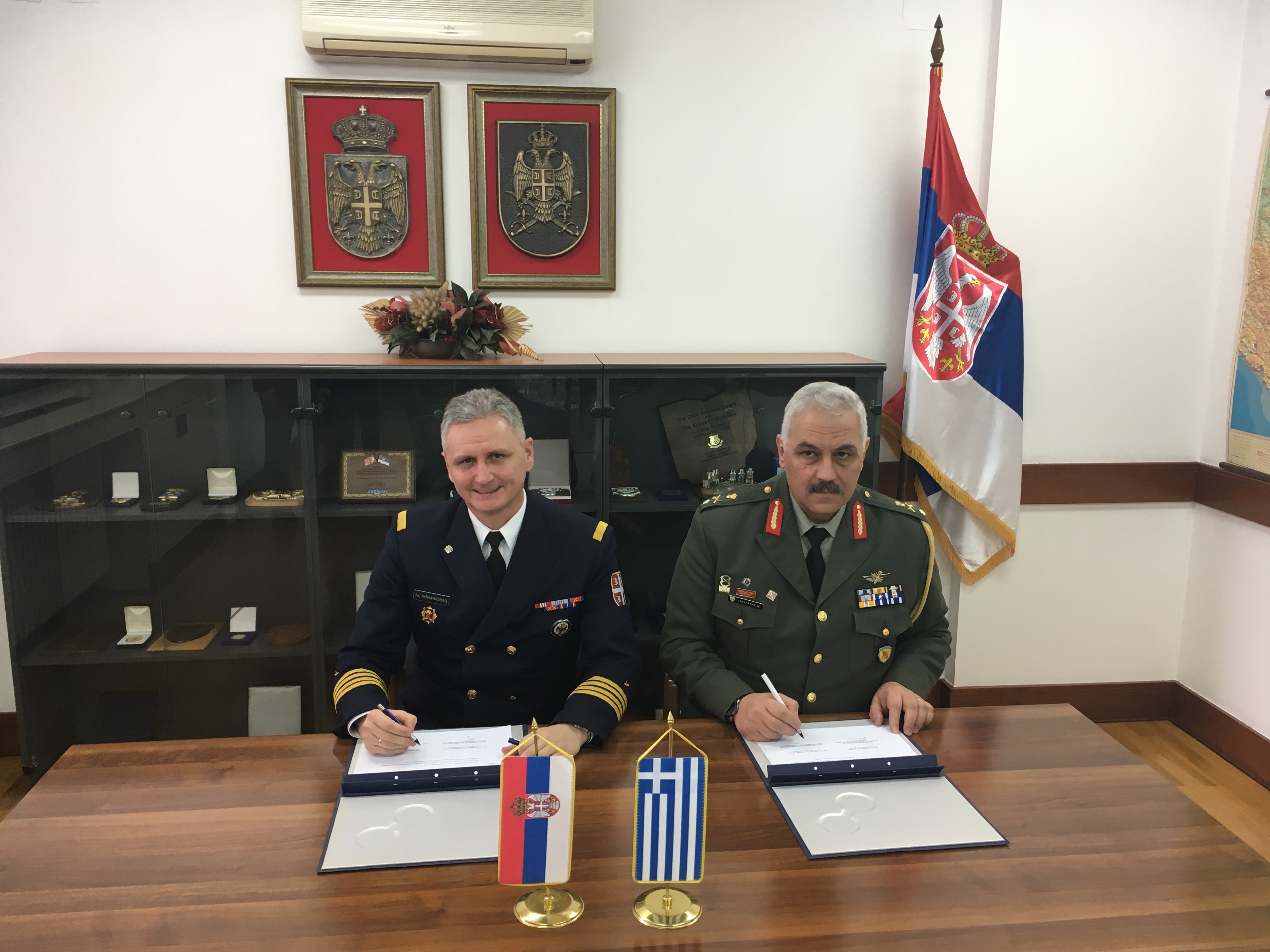 Navy Captain Konjikovac thanked Greece for the continued support to the strategic goals of Serbian foreign policy. He informed his interlocutor about the activities and priorities of the Ministry of Defence and Serbian Armed Forces in the EU accession process, collaboration in the Partnership for Peace Programme, as well as engagement in multinational operations. He emphasized the professional relation of Greek soldiers participating in KFOR.

He expressed the satisfaction with the level of cooperation in the field of defence and pointed out that the enhancement of military-to-military and military-educational cooperation should be a priority. He expressed the expectation of the continuity of visits at a high level.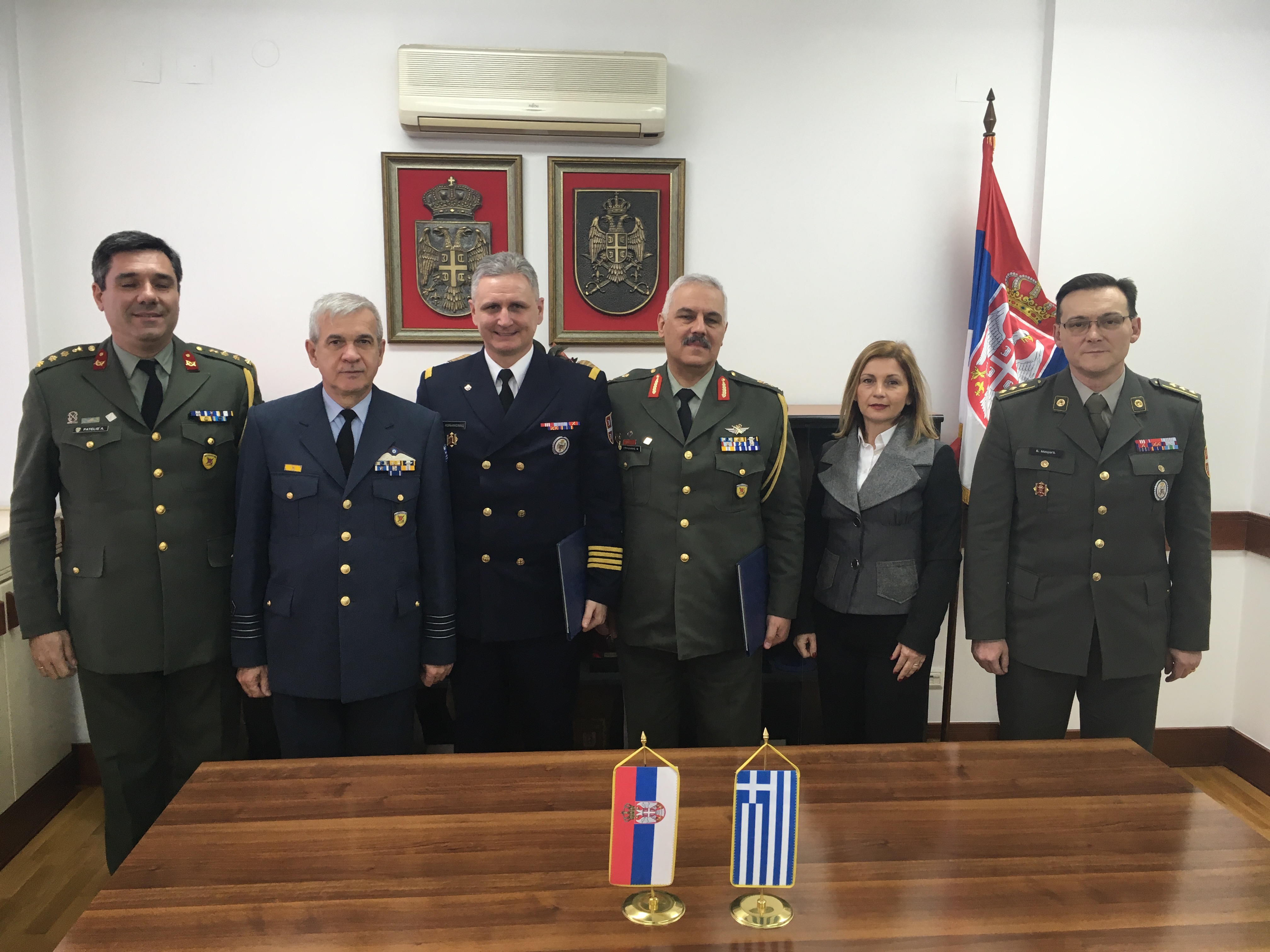 Brigadier General Grillakis stressed the importance of joint exercises, training and cooperation in the field of CBRN. He expressed the expectation that the Memorandum of cooperation within the Athens Multinational Sealift Coordination Centre (AMSCC) would be signed soon, which offers significant possibilities for the effective transport of personnel and equipment by sea and air for the purpose of timely engagement in multinational operations. He repeated that the Hellenic Republic would continue to support Serbia and is willing to share its experiences in the European integration process, particularly in the engagement of the Republic of Serbia in the HELBROC battle group.

At the end of the talks they coordinated and signed the 2017 Bilateral Military Cooperation Programme.