Minister Stefanović meets with Ambassador of Israel Vilan
Deputy Prime Minister and Minister of Defence Nebojša Stefanović, PhD, met with the newly appointed Ambassador of the State of Israel to Serbia, Yahel Vilan, today.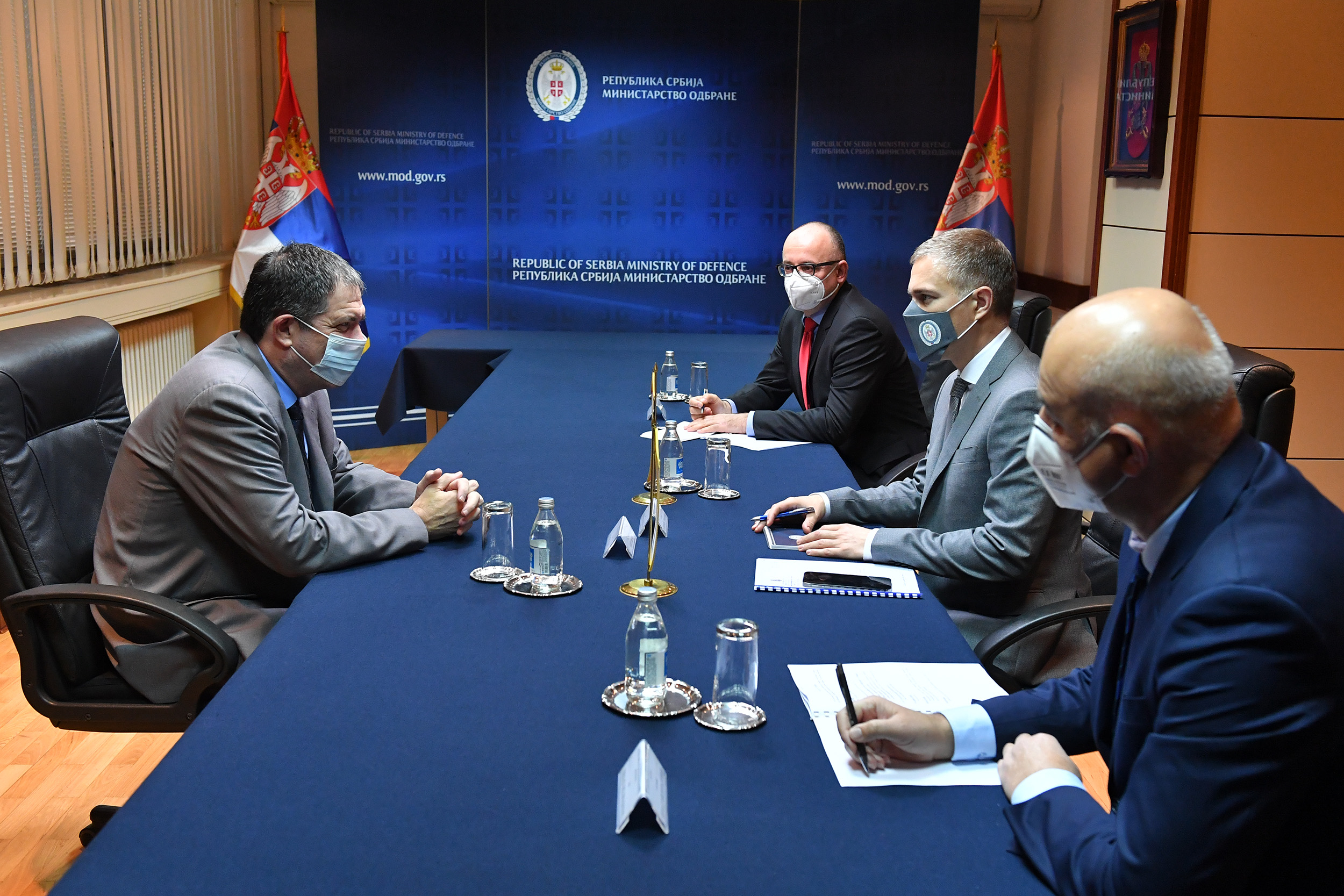 Minister Stefanović informed his collocutor about the role and importance of engagement of the military medical resources of the Serbian Ministry of Defence in supressing the COVID-19 pandemic, and particularly about the operation of the MMC Karaburma's Covid hospital and the construction of a new, modern Covid hospital in Batajnica.

Ambassador Vilan congratulated Minister Stefanović on taking office and emphasized the importance of cooperation in the field of defence for the improvement of overall relations between the two countries. During today's meeting, the Ambassador of Israel, offered the establishment of military medical cooperation which would include the exchange of experiences in the fight against COVID-19.