Minister Stefanović meets with Ambassador of China Chen Bo
Deputy Prime Minister and Minister of Defence Nebojša Stefanović, PhD, met with the Ambassador of the People's Republic of China to Serbia, Chen Bo, today.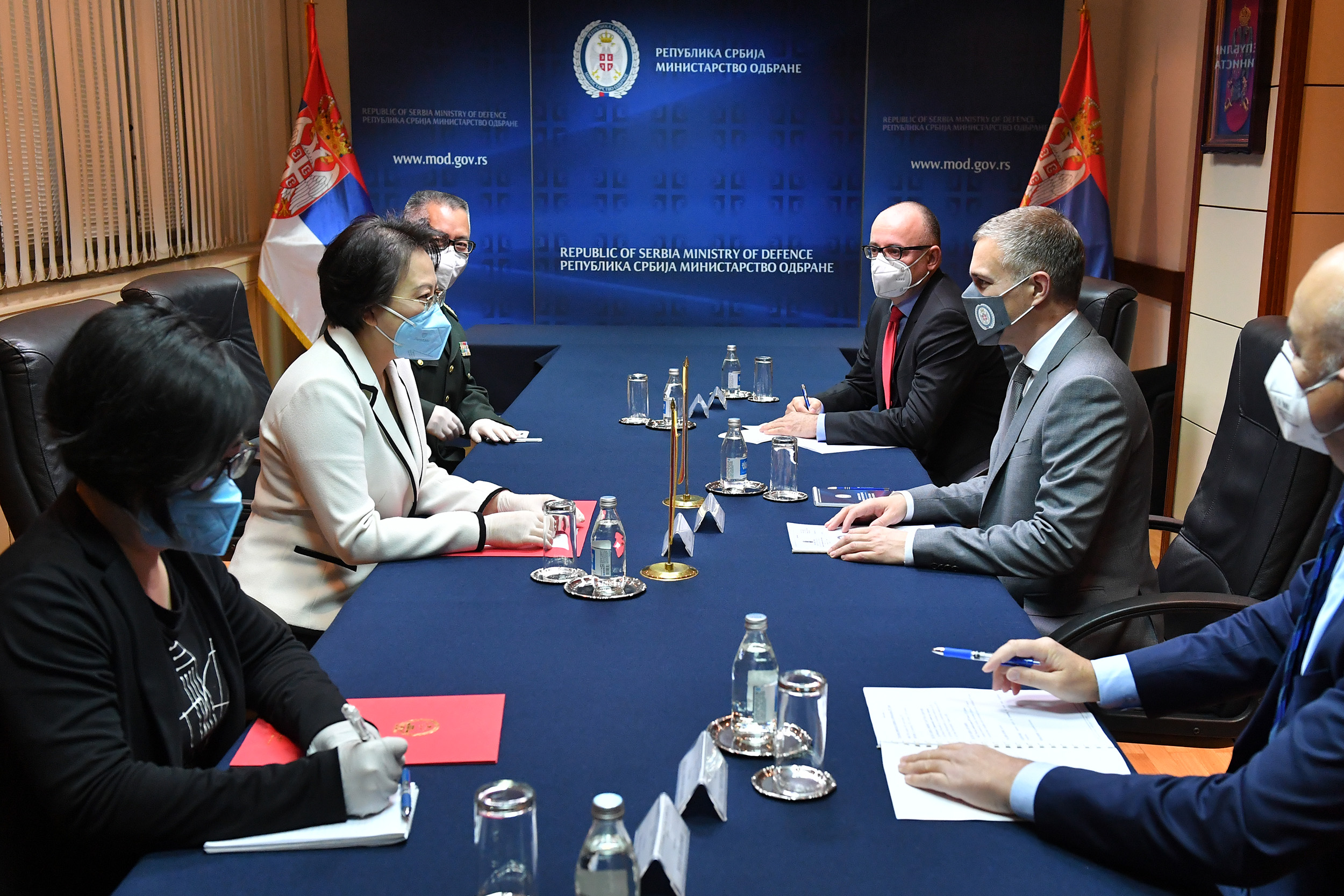 Minister Stefanović thanked the Ambassador for China's support to the preservation of territorial integrity of the Republic of Serbia and its national interests. He reiterated that the Republic of Serbia invariably supports the "one-China" policy.

Minister Stefanović said how grateful he was to China for having sent its doctors and medical assistance to help prevent the spread of the COVID-19 disease in Serbia, which confirmed China's solidarity in these difficult times for both countries. According to the Minister of Defence, Serbia is also deeply grateful for China's donations to the Serbian Armed Forces, which greatly contributed to their modernization and operational capabilities enhancement.

Ambassador Chen Bo handed Minister Stefanović a letter from State Councillor and Minister of National Defence of China, General Wei Fenghe, congratulating him on his new appointment as Minister of Defence. She highlighted China's strong support for Serbia's legitimate demands for preserving national sovereignty and territorial integrity, and added that the exceptional relations between the two presidents, Xi Jinping and Aleksandar Vučić, were an excellent basis for further development of cooperation and strategic relations between the two countries.

The Ambassador of China wished Minister Stefanović success in his future endeavours and expressed belief that they would continue the successful cooperation that they had during his previous mandate.