Minister Vulin: I hope that at least one generation is born in Serbia, grow up and die without knowing war

This evening, Minister of Defence Aleksandar Vulin and Chief of General Staff of Serbian Armed Forces General Milan Mojsilović hosted a reception on the occasion of New Year and Christmas holidays in the Guard Club in Topčider.

The reception was attended by Secretary General of President of Republic of Serbia and Supreme Commander of the Serbian Armed Forces, Milorad Veljović, representatives of the National Assembly and members of parliament, ministers in the Government of the Republic of Serbia, representatives of the Ministry of Defence and Serbian Armed Forces, representatives of religious communities, diplomatic and military-diplomatic corps, and numerous guests from public and cultural life.

Extending holiday greetings to the gathered, Minister Vulin expressed his hope that the year 2020 would be better, more peaceful, safer, and that the world would be a better place, where everyone would rejoice at peace, and he also hoped that Serbia would continue the path it had started – upright, grand and beautiful.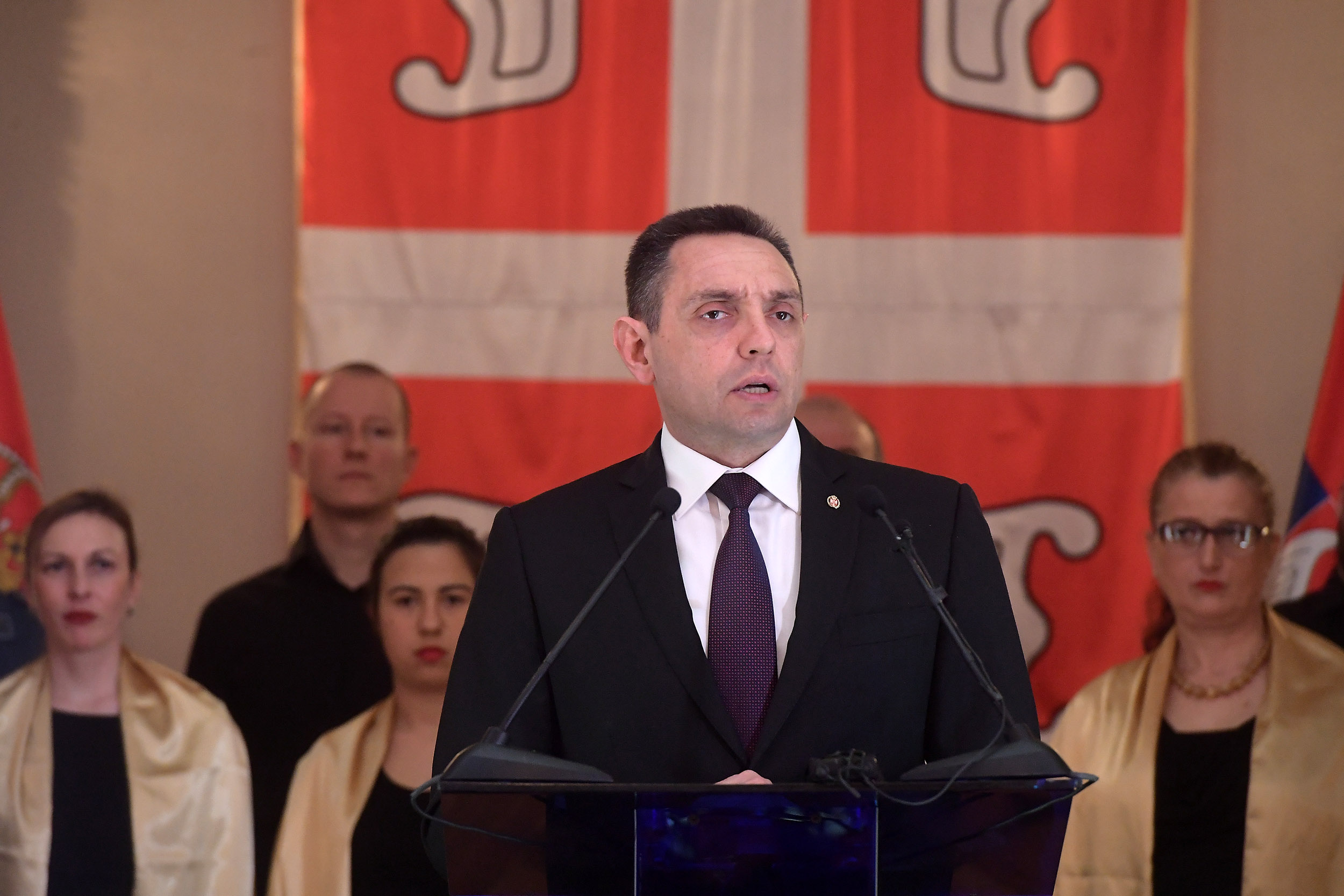 - Just like every year, I have but one wish that I would like to share with each of your, especially with our friends from the world who have gathered here tonight, and that is a wish that the Serbian people has repeated since its origins, since it has written in its script and spoken its language, ant that is to have just one generation that is born, that grows up and dies without knowing war. We cannot make that decision, but we believe in the wisdom of the great ones, and that they are capable of fulfilling that simple wish, and yet so difficult to fulfil – Minister Vulin stated.

In the year behind us – Minister Vulin added – in a world which has become burdened with challenges, the Serbian Armed Forces tried to get equipped, strengthened, to become stronger, and safer.

- When we listened to them attacking us because we were equipping ourselves and becoming stronger, we knew that we were on the right path, since every procurement of arms, every exercise, preparation and strengthening of the Serbian Armed Forces has been a message to both friends and enemies; and everyone may choose how they would like to be called and how they should be addressed. Our friends are glad to see that the armed forces are stronger and that Serbia is more powerful and safer, since that is a sure sign that the Balkans will be safe and peaceful. Our enemies cannot be glad when Serbia is getting stronger and safer, and because it is more capable of protecting itself and Serbian people wherever they live. In several historical and difficult moments, our Supreme Commander spoke a sentence that has been repeated in the ranks of the Serbian Armed Forces – Jasenovac will never repeat again, nor the "Storm" nor the "March Pogrom" – Never again – said the minister of defence and added that "everyone should be certain that the words of our Supreme Commander, President Aleksandar Vučić are the words of each member of the Serbian Armed Forces" – adding that "no one should dream of being able to humiliate, persecute, expel and insult the Serbian people without punishment".

Protecting the Serbian people – Minister Vulin stressed – is an obligation of a country, its leadership and every state body.

- I refuse to believe that in the times that we live in, there is someone who thinks that he can or should repeat the "Storm", Jasenovac or the "March Pogrom". It is impossible that anyone can think of changing or annulling the Dayton Treaty, abolish or diminish the Republic of Srpska. Why would anyone in our suffering and bloody Balkans play peace? Serbia and the Serbian people will never play with its own or anybody else's peace, and the tougher we are and the stronger we are, the peace in the Balkans will be more secure and it will last longer– the minister of defence emphasised.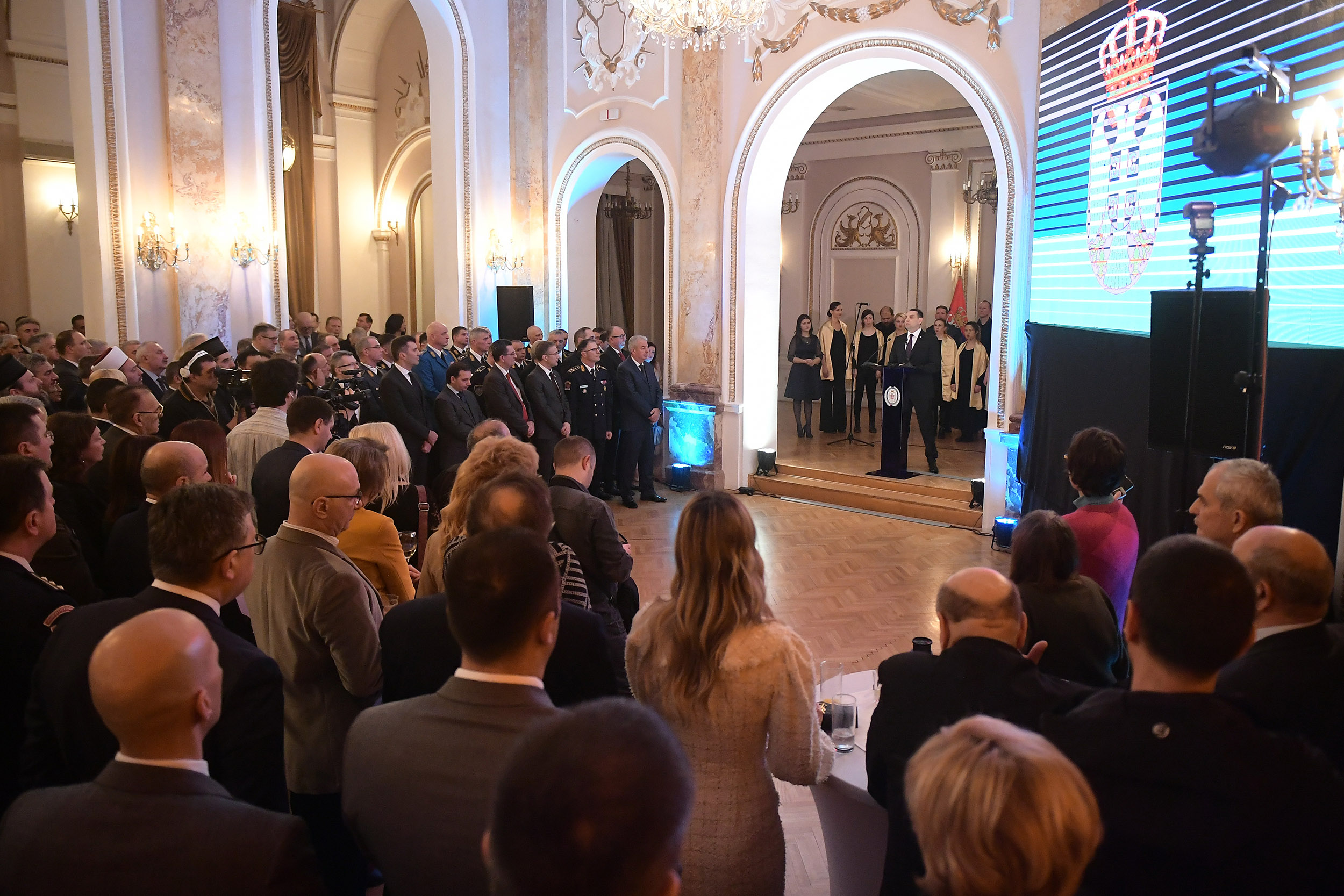 In the previous year we got stronger, we equipped ourselves, we practiced and – according to Minister Vulin – we gave our best that the members of the Serbian Armed Forces feel the gratitude of their state; that it cares for them and about the importance of financial status of all members of the Serbian Armed Forces.

- In 2019, we discovered and confirmed many things about which we, the Serbs, had spoken, but no one had desired to listen. Thus we heard that the terrible events in Srebrenica had not happened as they had been presented at the time, and we heard respectable countries, great powers, speaking about that period in a different way. Maybe, 2019 was the year of truth – the minister of defence underlined reminding that even in 2019 there had existed a strong belief that we had always been on the right side of the world.

According to Minister Vulin, the way one treats the Serbs with whom one lives, that is how one treats Serbia.

- Let everyone choose, and we believe that everyone desires to have a secure and reliable friend in Serbia. Serbia has proven throughout history that it is a reliable and sure friend which always chooses the right side. There are many great and powerful peoples who did not choose the right side of the world in times of great historical trials. Serbia and the Serbian people did and they have never ever been on the wrong side, and they have never allowed that force and greatness lead them where there was no place for them, and were there was no place for free historical peoples, which the Serbian people certainly is – Minister Vulin reminded.

According to Minister Vulin, the year behind us was a year in which we were on several occasions, unwillingly and without our blame, on the verge of a conflict, almost the open war.

- Irrational and irresponsible policy of Shiptar leadership, raids to the north of Kosovo and Metohija were causing fear, anxiety and uncertainty, not only in the north of Kosovo and Metohija, but in Serbia and the entire Balkans. In those difficult moments, we unquestionably executed the orders of our Supreme Commander, and when it was ordered to raise the level of combat readiness of the armed forces, we did what we were told and no one objected. Entire military did what it was supposed to do, brave, courageous, confident and certain of the value of their calling and the virtue of what it did – Minister Vulin stressed, reminding that the people had been called from christenings, they had interrupted weddings and forgotten family obligations to answer the call so that their friends would not have gone without them, and the minister commented that all the weapons of the world could not replace that self-sacrificing and that virtue.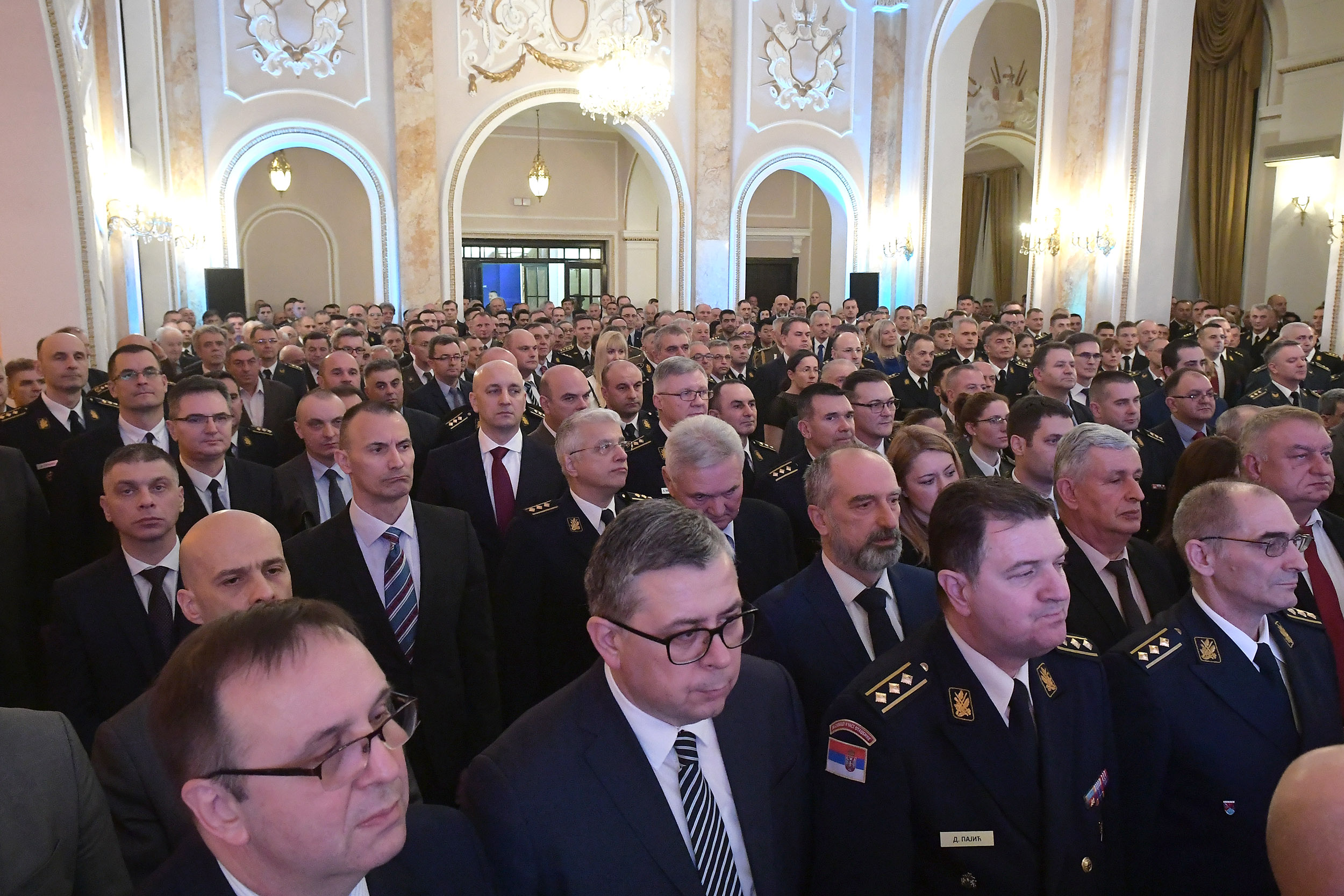 According to Minister Vulin "in those moments each of us had to be assured and confident of our military and each of its members, since the Serbian Armed Forces have proven their value, and all of their members have demonstrated strength, discipline, the military had demonstrated that it is organised, brave and ready to respond to every challenge and execute every order."

According to Minister Vulin, the Serbian Armed Forces cannot be separated from its people "and that is the reason why it is so successful, so much loved and victorious".

- You are all part of our lives, part of defence of your country and whatever you do, whatever you think about, whatever you deal with, each of you is there for our only and beloved Serbia. No one has ever been able to say where the military stops and the people begin. Perhaps that is the reason why we would defeat the greater and more powerful than ourselves, since the Serbian Armed Forces have never been a band of mercenaries to whom one could order to do anything, to anyone and anywhere. The Serbian Armed Forces have always been the armed forces of their people – the minister of defence stated.

Speaking about the year behind us, the minister of defence estimated that it was a year of remembrance, since we had marked the 20th anniversary of NATO aggression, without forgetting not even one of our soldiers, officers, civilians and policemen, and not even one killed child. The minister also requested, expressing his grief over civilian victims, that no one of those men was forgotten because no one had right in a free country to kill not even one single man because he wore a uniform.

Minister Vulin stated that Serbia would remain true to itself and its people, and that in the years to come, every sincere friend could rejoice at its progress and strengthening, being proud of one dignified Serbia, its armed forces – peace-loving, secure, but always ready to protect their country and their people.

As part of this evening's programme, a film was presented, which was produced by the Military Film Centre "Zastava Film" which is dedicated to the most significant results of the Ministry of Defence and Serbian Armed Forces in 2019.

The celebration held in the Guard Club in Topčider was enriched by performances of the Mixed Choir of the Ministry of Defence and Serbian Armed Forces and the Artistic Ensemble of the Ministry of Defence "Stanislav Binički".