President Vučić meets with the Ambassador of the Russian Federation

The President of the Republic of Serbia and the Supreme Commander of the Serbian Armed Forces, Aleksandar Vučić, received Russian Ambassador Alexander Botsan-Harchenko today.

The Minister of Defense Aleksandar Vulin, also attended the meeting.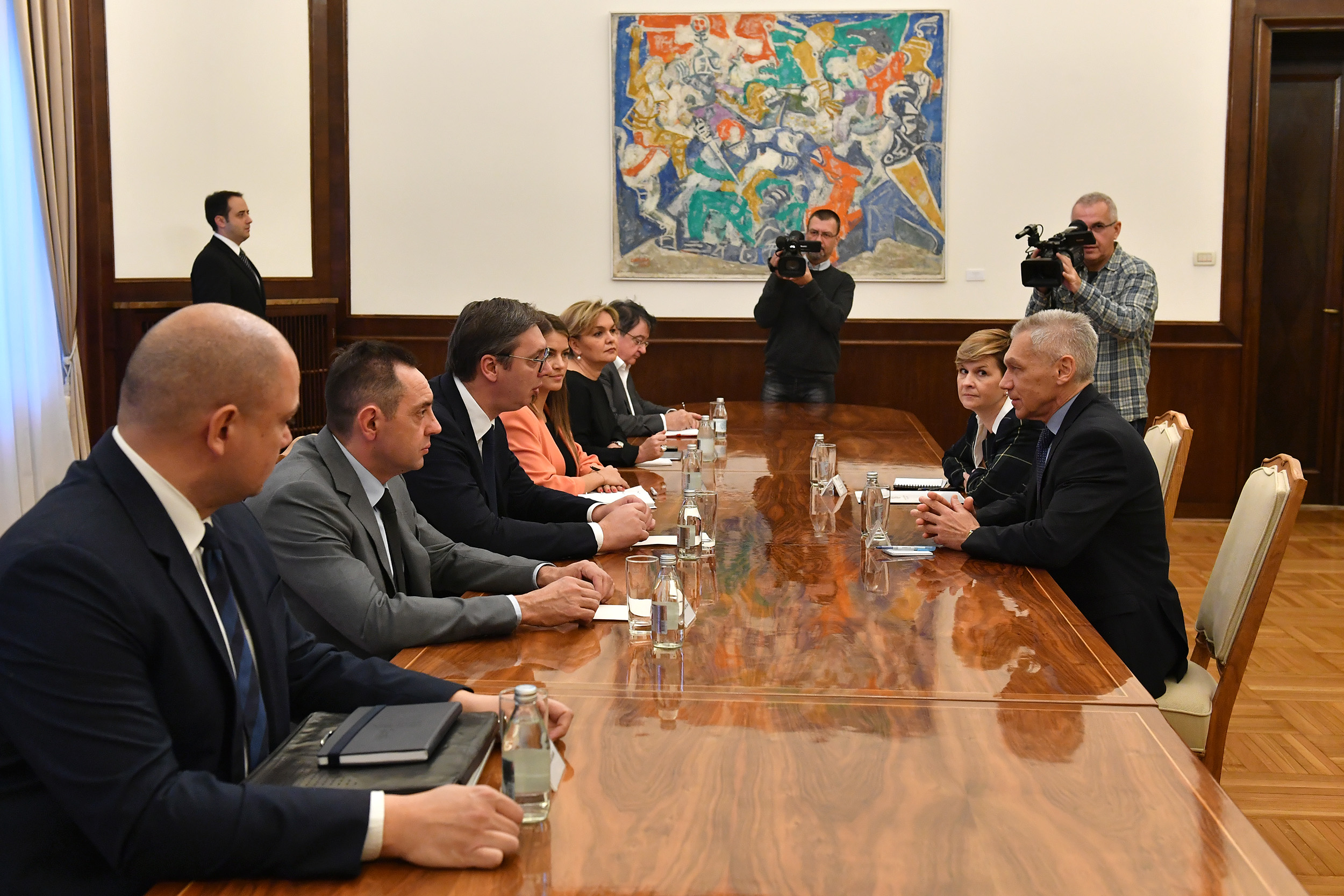 One of the topics of the meeting was the preparation of President Vučić's working visit to the Russian Federation on 4 December and his meeting with President Putin. It will be the seventeenth meeting of the two statesmen and the third one this year.