Minister Vulin: Serbian Aviation Protects the Serbian Sky
Minister of Defence Aleksandar Vulin visited members of Air Force and Air Defence at Batajnica airfield "Colonel-Pilot Milenko Pavlović", who are engaged in on-duty unit of fighter aviation in the framework of permanently deployed forces for control and protection of air space sovereignty of the Republic of Serbia, as well as the works on facilities to house the aviation.

Following the tour and conversation with the members of on-duty units, Minister Vulin pointed out that everything that had been destroyed in NATO aggression would be restored and enhanced wherever it is in the area of responsibility of the Serbian Armed Forces.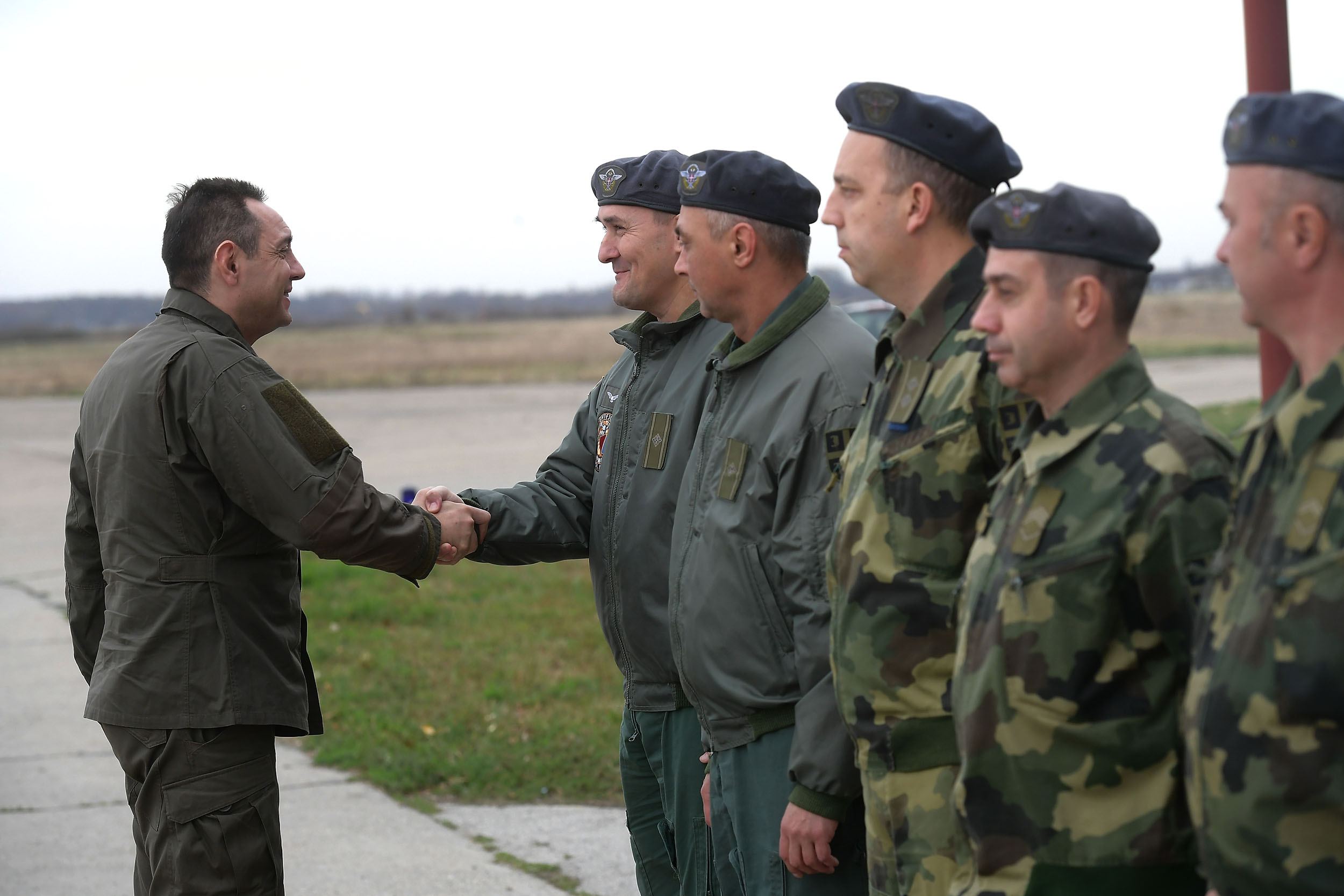 - Batajnica airfield has to have all those capacities that were destroyed in the aggression, and protection of our sky makes the task of our Air Force. Unlike some other countries, we will not allow someone else protect our sky, and unlike some other countries, we will not rent somebody else's fighters and pilots. Serbian Aviation will protect the Serbian sky - Minister Vulin stressed.

The minister of defence added that intensive work was being done at the Batajnica airfield.

- The canopies for "on-duty paras" are being rebuilt, the hangars are rebuilt as well and everything else that our airmen need. By the end of the year, I believe that we will have provided completely new sets of equipment, which is something that we have not done for more than 20 years, and pilots' salaries have also been considerably enhanced. All that supports the fact that we will be capable of protecting our sky, and these people did that even when the aviation was neglected and unattended, but it managed to survive only owing to their enthusiasm and their love for their profession and their love for their country. Now is the time to thank them for that - Minister Vulin emphasised.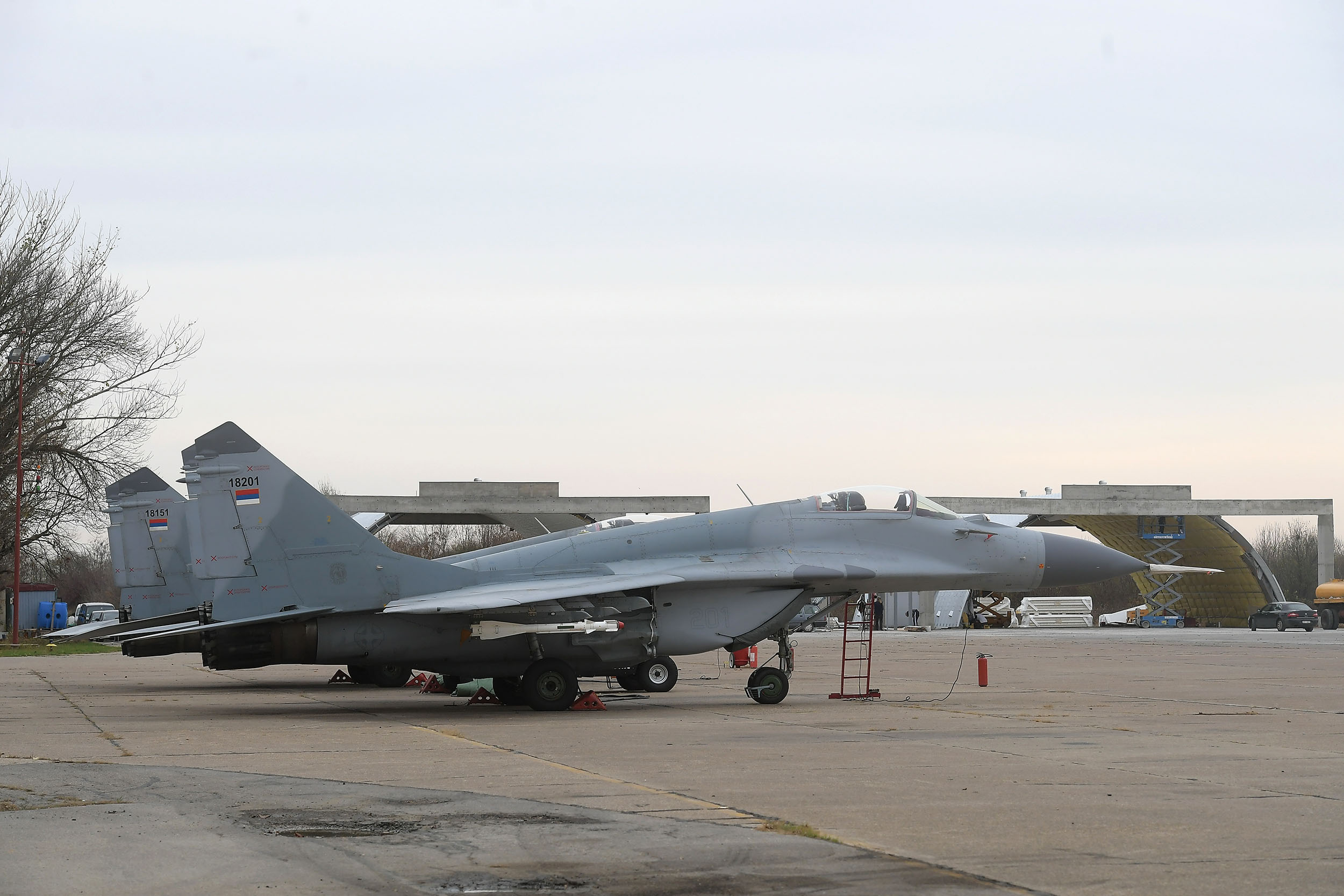 According to him, owing to agreement between presidents Vučić, Putin and Lukashenko, the Air Force has received new "MiGs", new devices which we are overhauling and modernising.

- Our sky is safe and protected, but our task is also to provide these people at Batajnica and our entire Air Force and Air Defence with all conditions, with good salaries, priority during allocation of flats and everything that they and their families require to concentrate on the only and the most important thing in their lives - which is to protect our country, our sky and our freedom - Minister Vulin concluded.

Accompanied by Deputy Commander of Air Force and Air Defence Brigadier General Željko Bilić, and Commander of the 204th Air Brigade Colonel Brane Krnjajić, Minister Vulin toured the works on facilities for housing aircraft, rooms for pilots, and hangars at Batajnica airfield. On that occasion, General Bilić and Colonel Krnjajić informed the minister of defence on the extent of performed for on the facilities for housing of aircraft and auxiliary infrastructure, and about the state of the unit.