Minister Vulin meets with Ambassador Botsan-Kharchenko

Minister of Defense Aleksandar Vulin met today with the Ambassador of the Russian Federation to Belgrade Alexander Botsan-Kharchenko.

Minister Vulin and Ambassador Botsan-Kharchenko discussed defense co-operation and agreed that it was very important for both sides and that it had been promoted thanks to the excellent personal relations between the two Supreme Commanders, President Vučić and President Putin.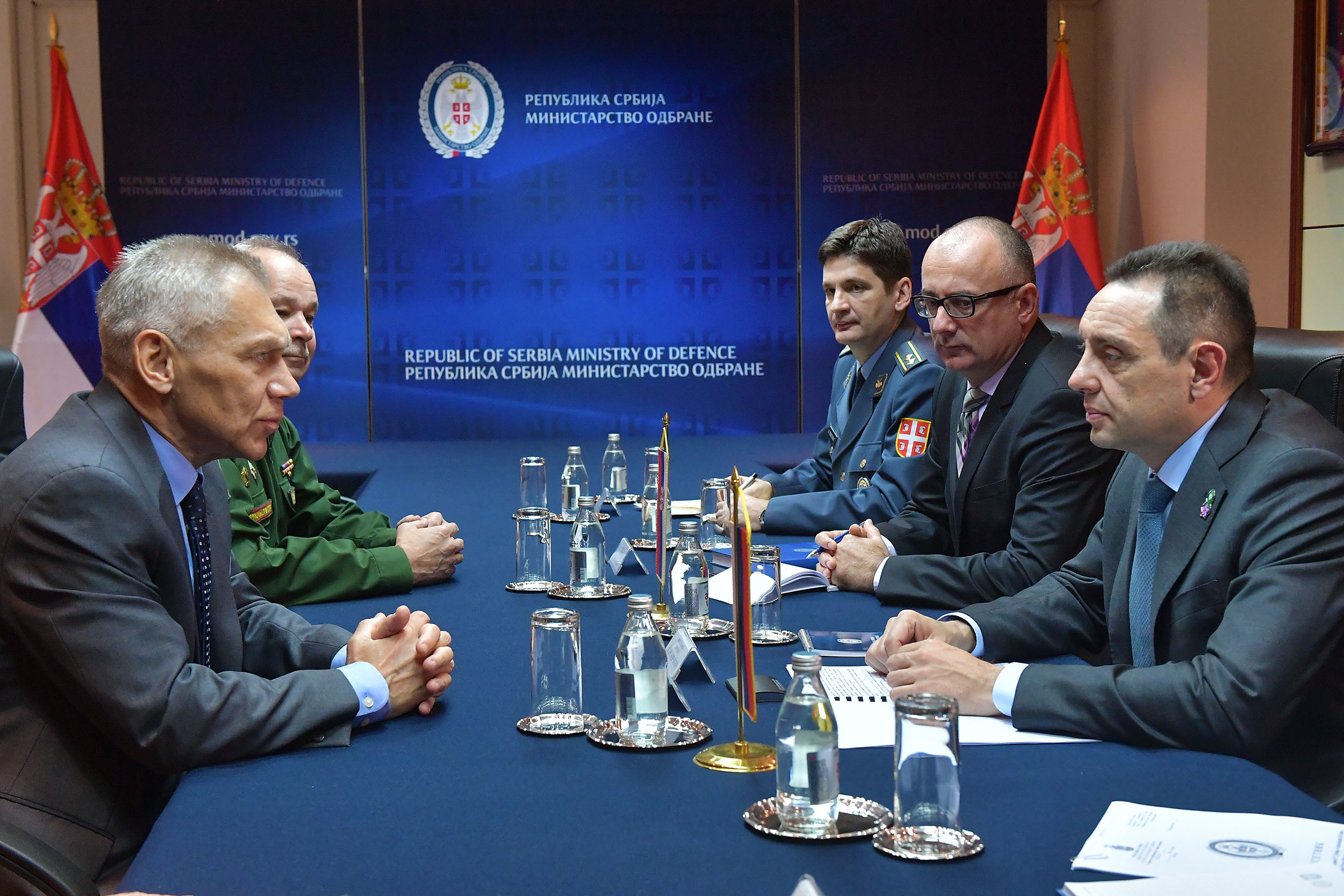 The Minister of Defense gave thanks for the invitation of the Minister of Defense of the Russian Federation, General of the Army Sergey Shoygu, for members of the Serbian Armed Forces to participate in the Military Parade in Moscow in May 2020 marking the Day of Victory over fascism in World War II and noted that the invitation was accepted with great pleasure.

Ambassador Botsan-Kharchenko thanked Minister Vulin for attending the ceremony of unveiling of the bust of Yevgeny Primakov, former Prime Minister of the Russian Federation, at the premises of the Russian House in Belgrade last week.