Minister Vulin meets Indian Minister of External Affairs Jaishankar

Minister of Defense Aleksandar Vulin met with Minister of External Affairs of the Republic of India, Subrahmanyam Jaishankar, PhD today, after which he signed a Defense Cooperation Agreement between the Republic of Serbia and the Republic of India with India's Ambassador to Belgrade, Subrata Bhattacharjee.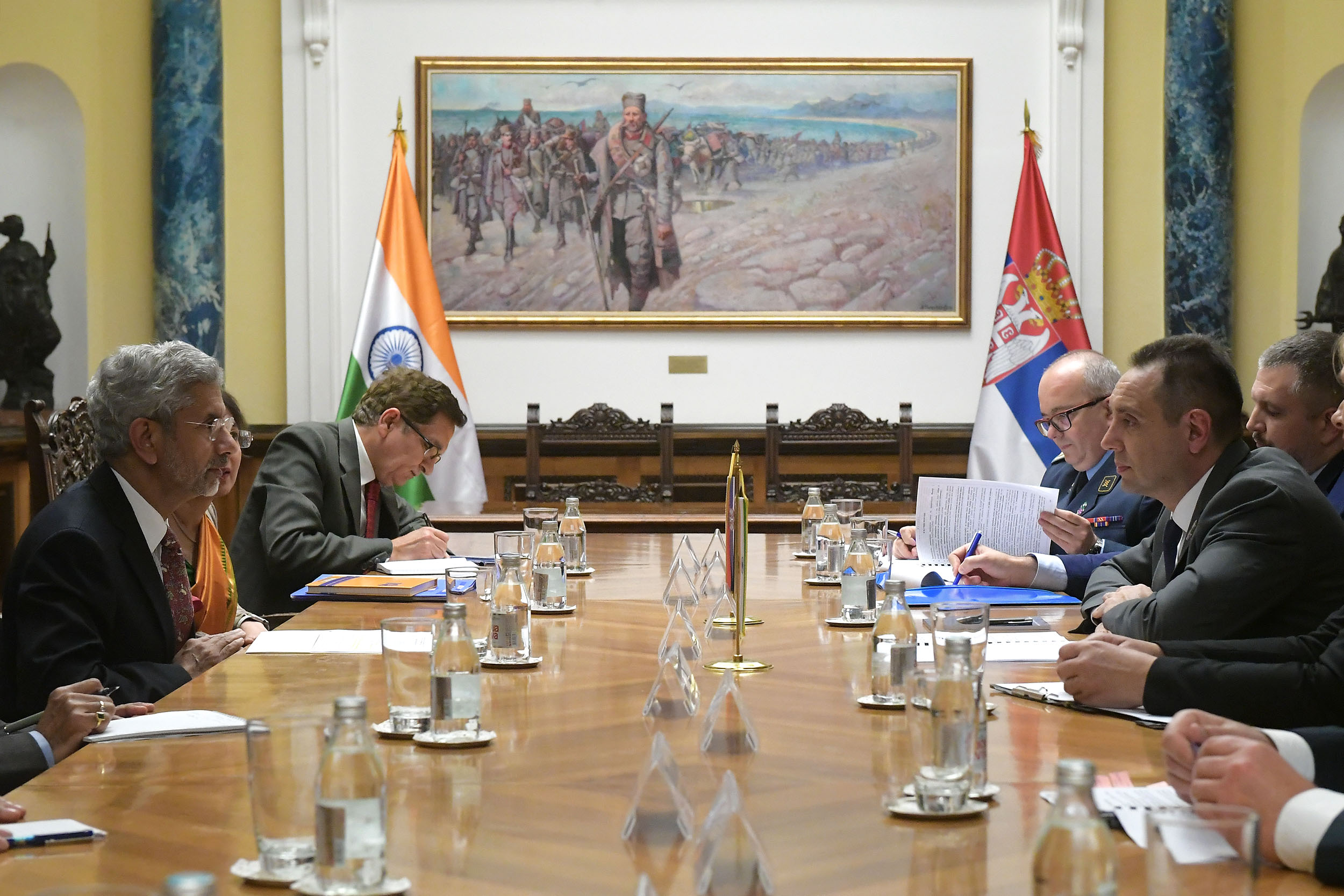 Ministers Vulin and Jaishankar underlined the shared expectation that the document would contribute to the development and strengthening of overall co-operation between the two countries.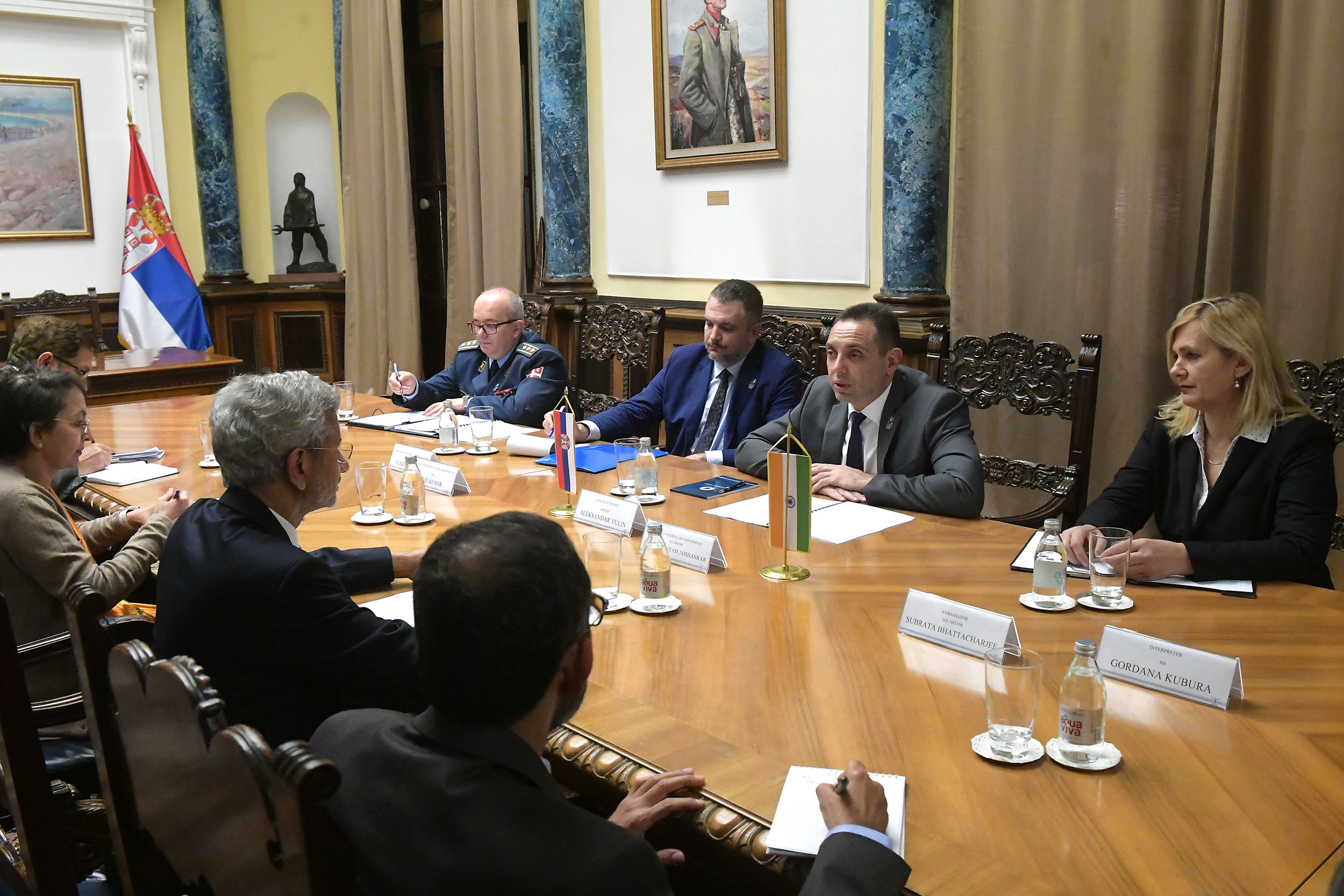 At the meeting, Minister Vulin gave thanks for the principled support that India provides to the territorial integrity and sovereignty of our country and the efforts of the Republic of Serbia to resolve the open issues in Kosovo and Metohija through the application of peaceful means and dialogue. He stressed that it is absolutely unacceptable for Serbia to have the so-called "Kosovo Armed Forces" formed, as well as the reduction in the number of KFOR members, which, in accordance with the United Nations Security Council Resolution 1244, is the only guarantor of security in the southern Serbian province.

Minister Vulin emphasized that the Republic of Serbia is fully committed to military neutrality and committed to cooperation with partners in both the East and the West. Accordingly, he stated that the Ministry of Defense would continue to pursue a balanced policy and develop defense relations with all states and international organizations in accordance with the priorities of the national and foreign policies.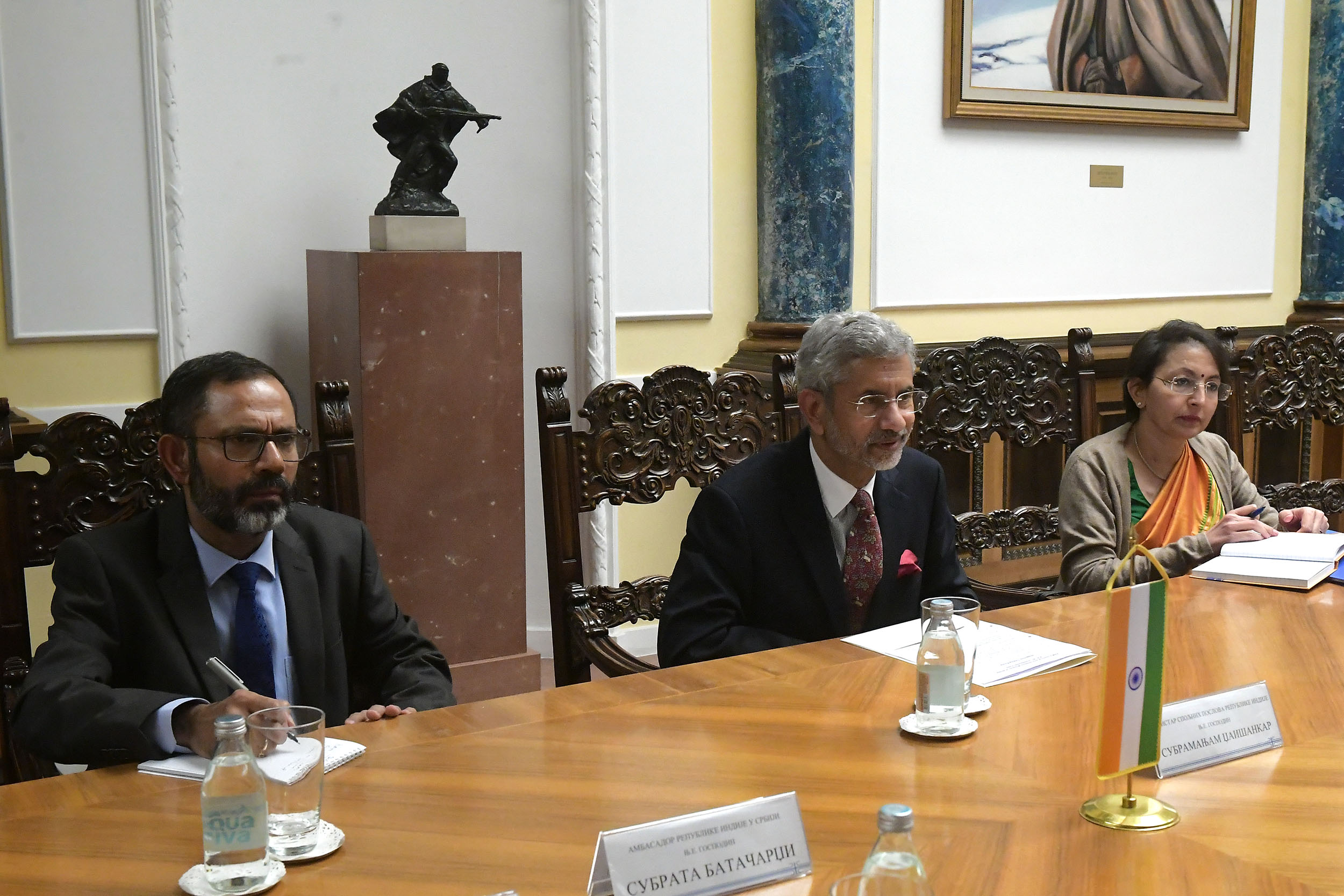 Minister of External Affairs Jaishankar gave thanks for the warm welcome, saying he was pleased that the traditionally good and friendly relations between Serbia and India are based on understanding and mutual respect.