General Mojsilović presents awards to the most successful cadets


The Chief of the General Staff of the Serbian Armed Forces, General Milan Mojsilović, handed over today pistols dedicated to the most successful cadets of 139thand 140thclasses of the Military Academy by branches and services, in line with the decision of the Minister of Defense, Aleksandar Vulin.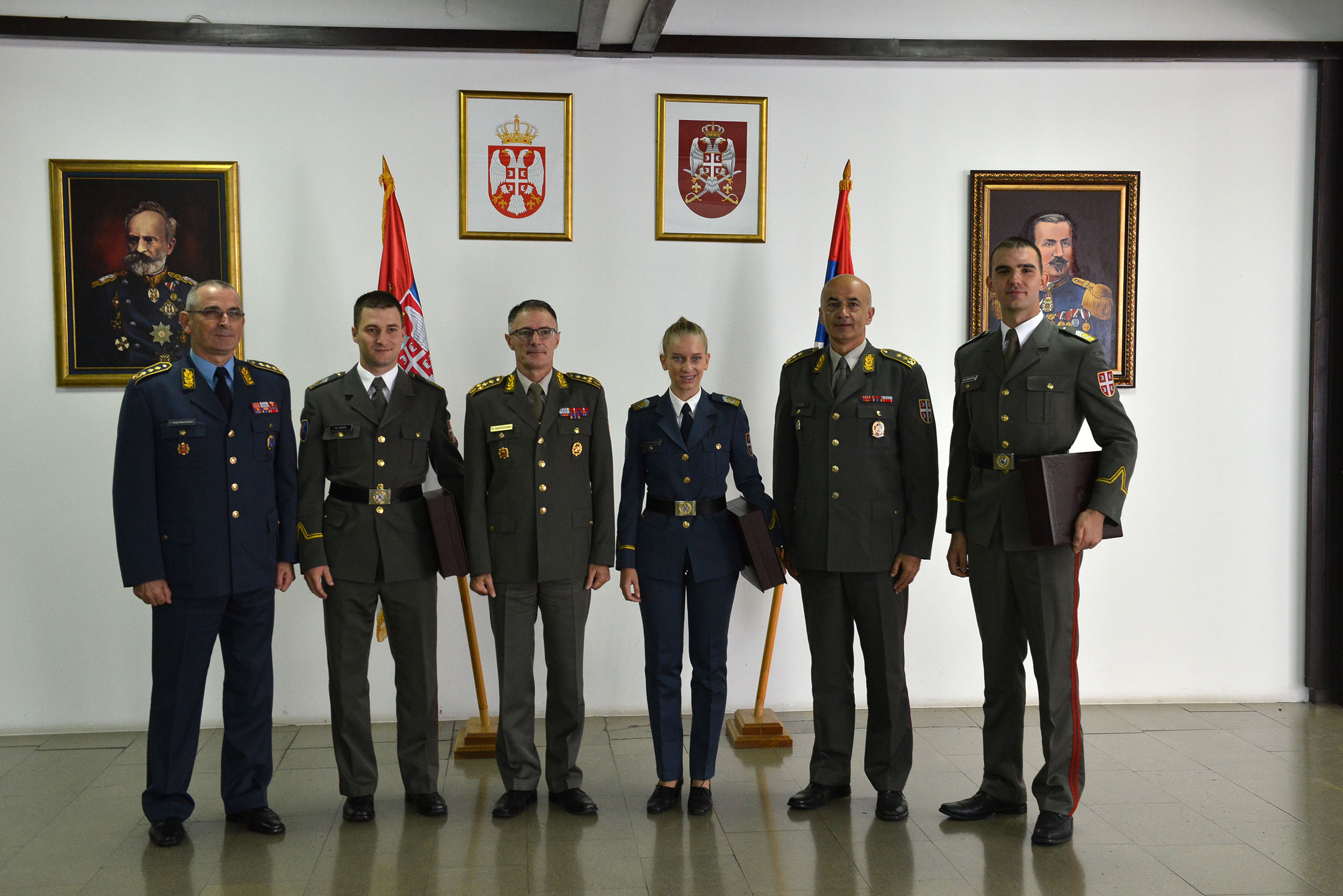 Dedicated pistols were awarded to the first in rank in Land Forces, of the Infantry Branch, Marko Crnogorac with an average grade of 9.22, the first in rankinthe Air Force and Air Defense, of Artillery-Rocket Units for anti aircraft defense Jovana Dobrijević with an average grade 8.96 and first in rank when it comes to the services of the Serbian Armed Forces, Ivan Gajić from the Geodetic Service, with an average grade of 9.31.

General Mojsilovićcongratulated the cadets on their successfully completed education and the results they achieved.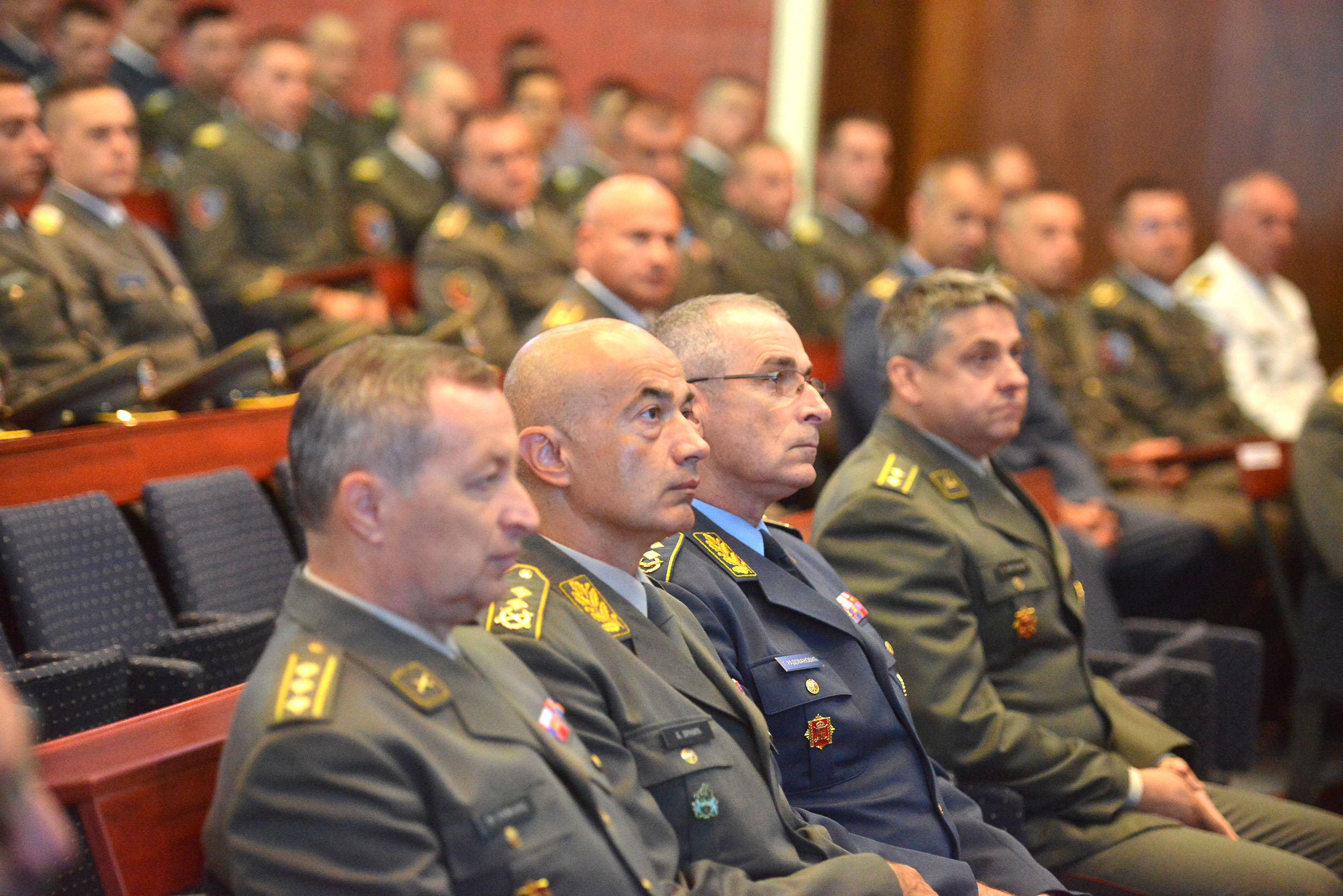 - With your efforts, which, I believe, have been very large over the past four years, you have stepped up to the first stage of your professional officer career today. I am convinced that yourinitial officer duties will be hard work. Being an officer of the Serbian Armed Forces is a great honor and carries the burden of responsibility, you will be in a unit where all eyes will be on the officer. You are expected to be an example, to be a leader to your soldiers and NCOs, and that is why you need to be expert, consistent, professional and honorable in every way - said General Mojsilović, optimistic about the prospect that the members of the Serbian Armed Forces will experience better working conditions and a higher standardyear after year.

The ceremony at the amphitheater of the Simulation Center at the Military Academy was also attended by the Rector of the University of Defense, Lieutenant General Goran Radovanović, PhD, and the Commandant of the Military Academy, Major General Bojan Zrnić, with members of the Collegiums.