Meeting of State Secretary Živkovića and Ambassador of Myanmar

State Secretary Aleksandar Živković met today with the Ambassador of the Republic of the Union of Myanmar to the Republic of Serbia, Myo Aye, for whom this is the first visit to the Ministry of Defense of the Republic of Serbia.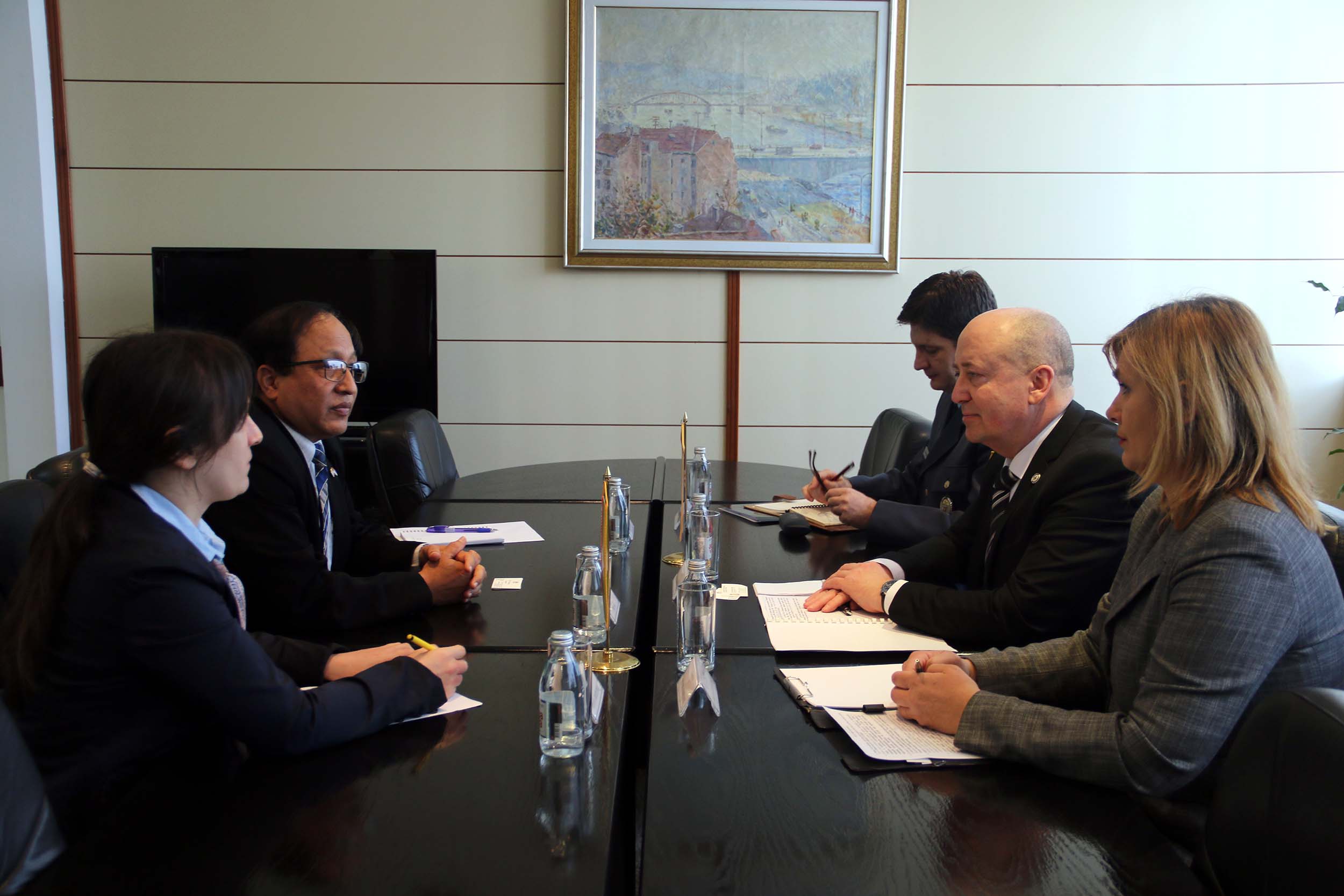 On that occasion, Živković pointed to the process of resolving the issue of Kosovo and Metohija and expressed his gratitude to Myanmar for supporting the territorial integrity of the Republic of Serbia and efforts to find a compromise solution for Kosovo and Metohija.

The interlocutors agreed that both sides share common values in terms of freedom, independence, territorial integrity and peacekeeping, which they see as the basis of friendly relations between Serbia and Myanmar.

Ambassador Aye and State Secretary Živković also exchanged views on co-operation of the two countries in the area of defense and finding opportunities for its further improvement.