Minister of Defence meets with Minister of Foreign Affairs of Venezuela
Defence Minister Aleksandar Vulin has met today with Foreign Minister of the Bolivarian Republic of Venezuela Jorge Arreaza, with whom he discussed the current political and security issues of the two countries.

Thanking for the consistent support of Venezuela regarding the non-recognition of the unilaterally proclaimed independence of the so-called Kosovo, Minister Vulin pointed out that Serbia is committed to dialogue and seeking compromise, as it endeavours to ensure the normal life of Serbs in Kosovo and Metohija by peaceful means. He added that Serbia is fully committed to military neutrality, but also to strengthening its own defence capacities.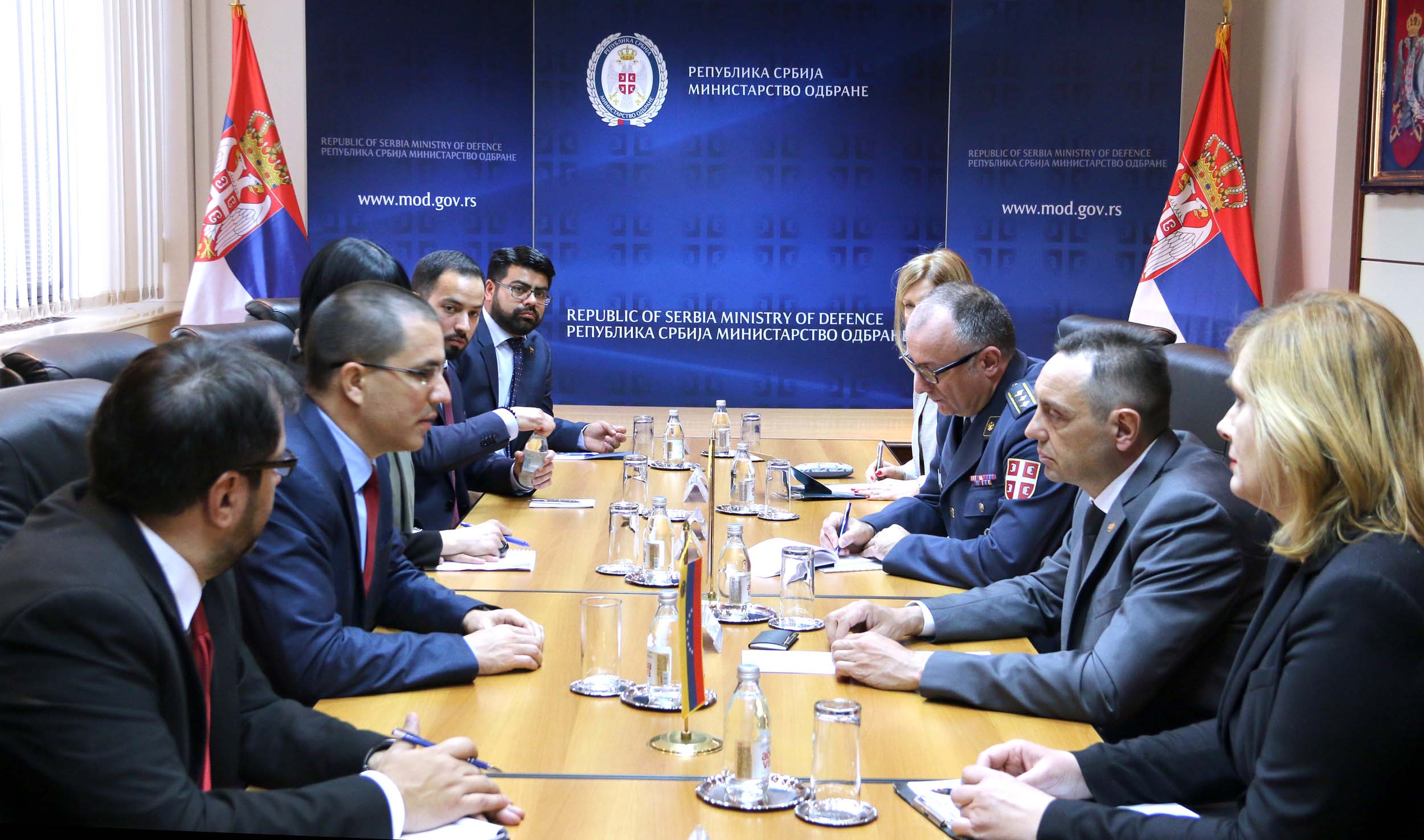 Also, Minister Vulin stated that the Government of the Republic of Serbia closely follows the current political and security situation in Venezuela. He stressed that Serbia has never advocated for external interventionism in resolving the internal political issues of a sovereign country, that it never complied with the conquering the power on the streets and that it recognises only the will of the people expressed in the elections.

Interlocutors agreed that irrespective of the geographical distance of the two countries, efforts should be made to establish mechanisms for developing cooperation in all areas of common interest.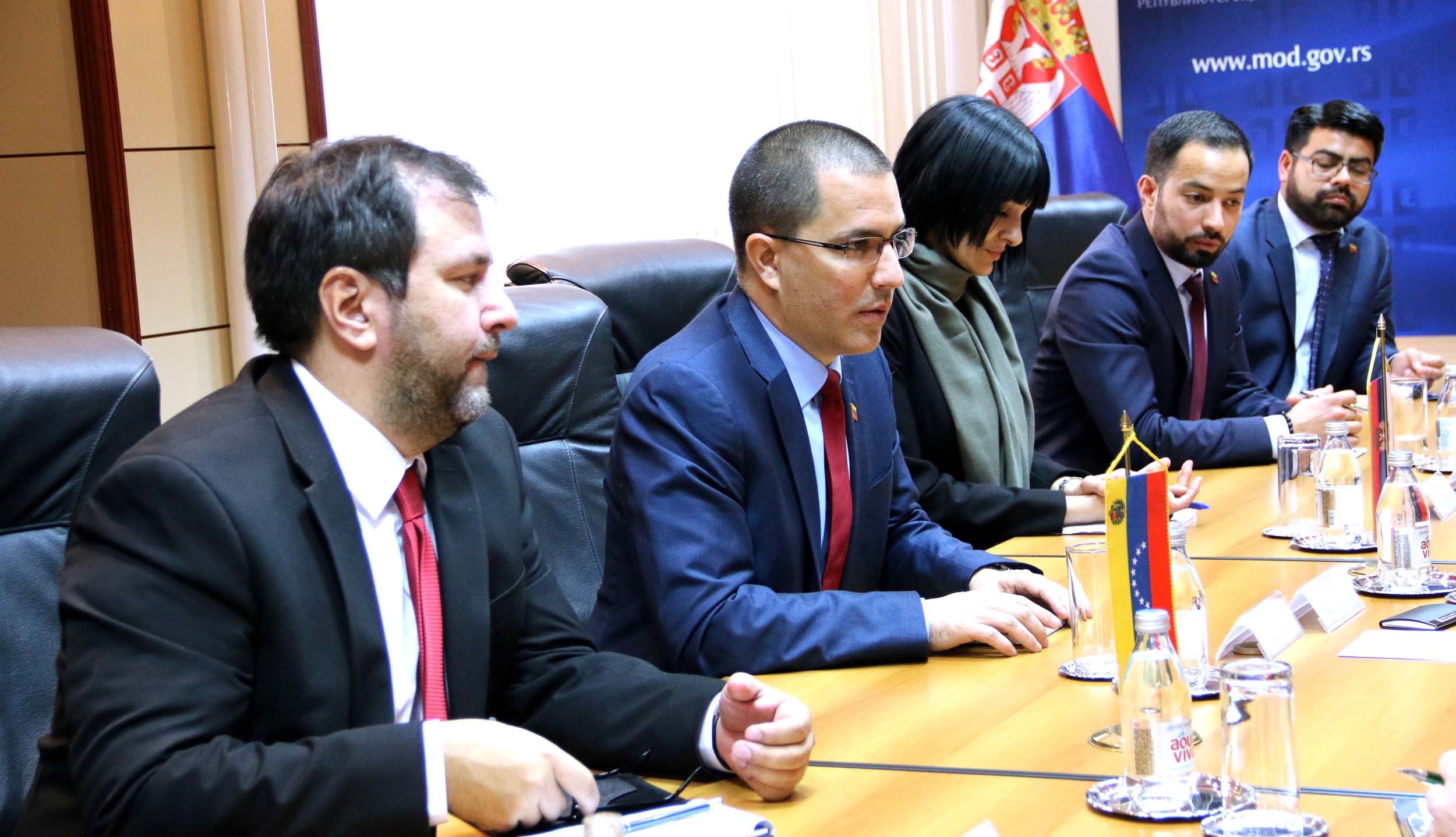 Foreign Minister Arreaza noted that the two countries share the same values in terms of advocating for respecting international law and stressed that it is very important to see the possibilities of cooperation since bilateral relations between Serbia and Venezuela are friendly and unburdened with open issues.