Meeting between Mr Vulin and Air Chief Marshal Peach

Minister of Defence Aleksandar Vulin has met today with Air Chief Marshal Stuart Peach, Chairman of the NATO Military Committee in Belgrade. Today's meeting was organized on the margins of the visit of the NATO delegation, headed by NATO Secretary General Jens Stoltenberg, to the "Serbia 2018" exercise.

Minister Vulin emphasized that the Republic of Serbia is firmly committed to retaining military neutrality and that Partnership for Peace is the optimum form of cooperation with the NATO Alliance, which enables cooperation in numerous fields. Air Chief Marshal Peach stated that the Alliance fully respects Serbia's military neutrality and the above approach of Serbia to cooperation with NATO, and that he personally greatly appreciates the credibility and capability of the Serbian Armed Forces.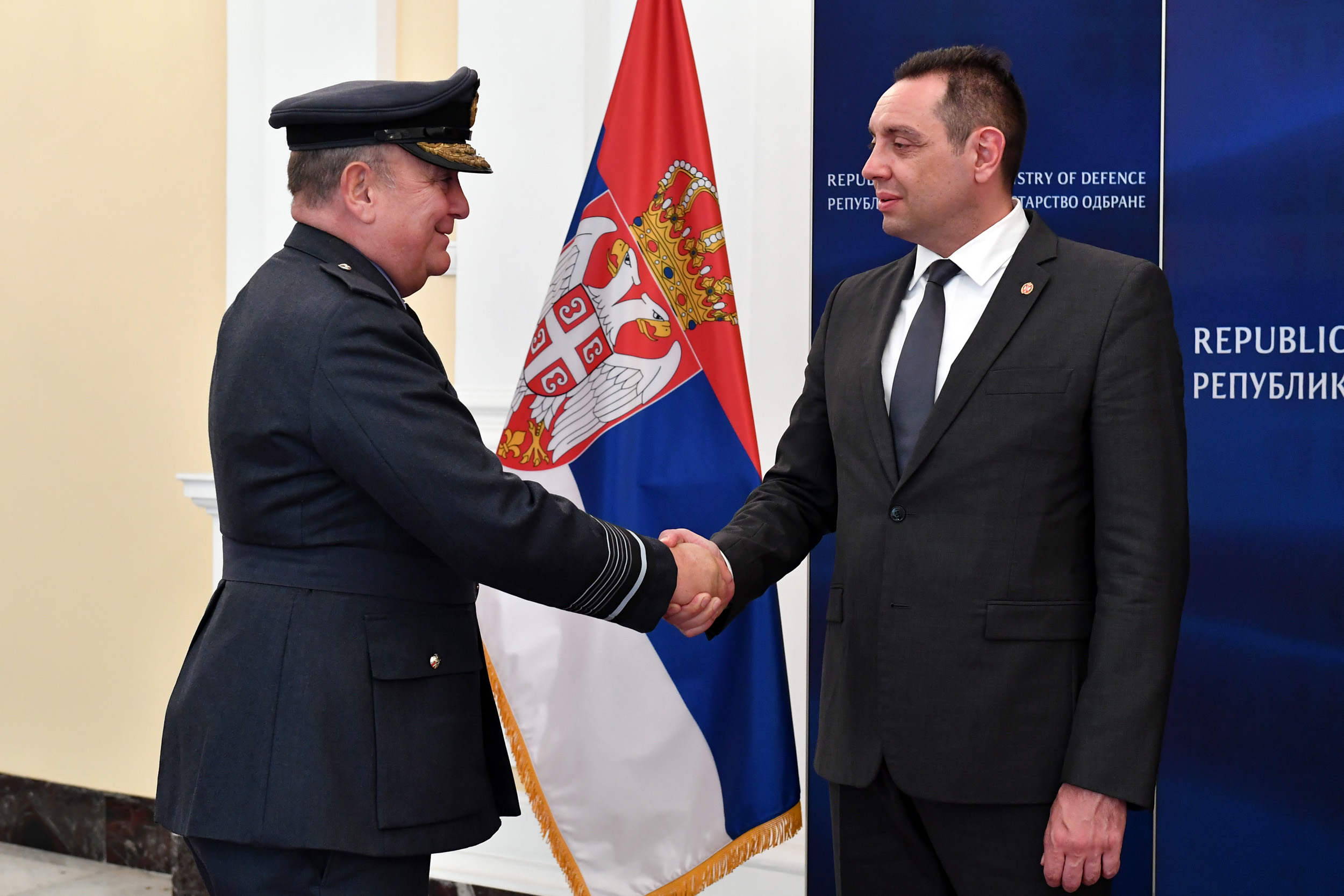 According to the Serbian Minister of Defence, for the Republic of Serbia, KFOR is the only legitimate armed formation in Kosovo and Metohija that must not be downsized. He thanked the NATO countries for their engagement in KFOR's composition. He added that any steps of the Pristina authorities aimed at forming the so-called "Kosovo Army" are gross violation of the Resolution 1244 of the UN Security Council and the Military-Technical Agreement, and are completely unacceptable for Serbia.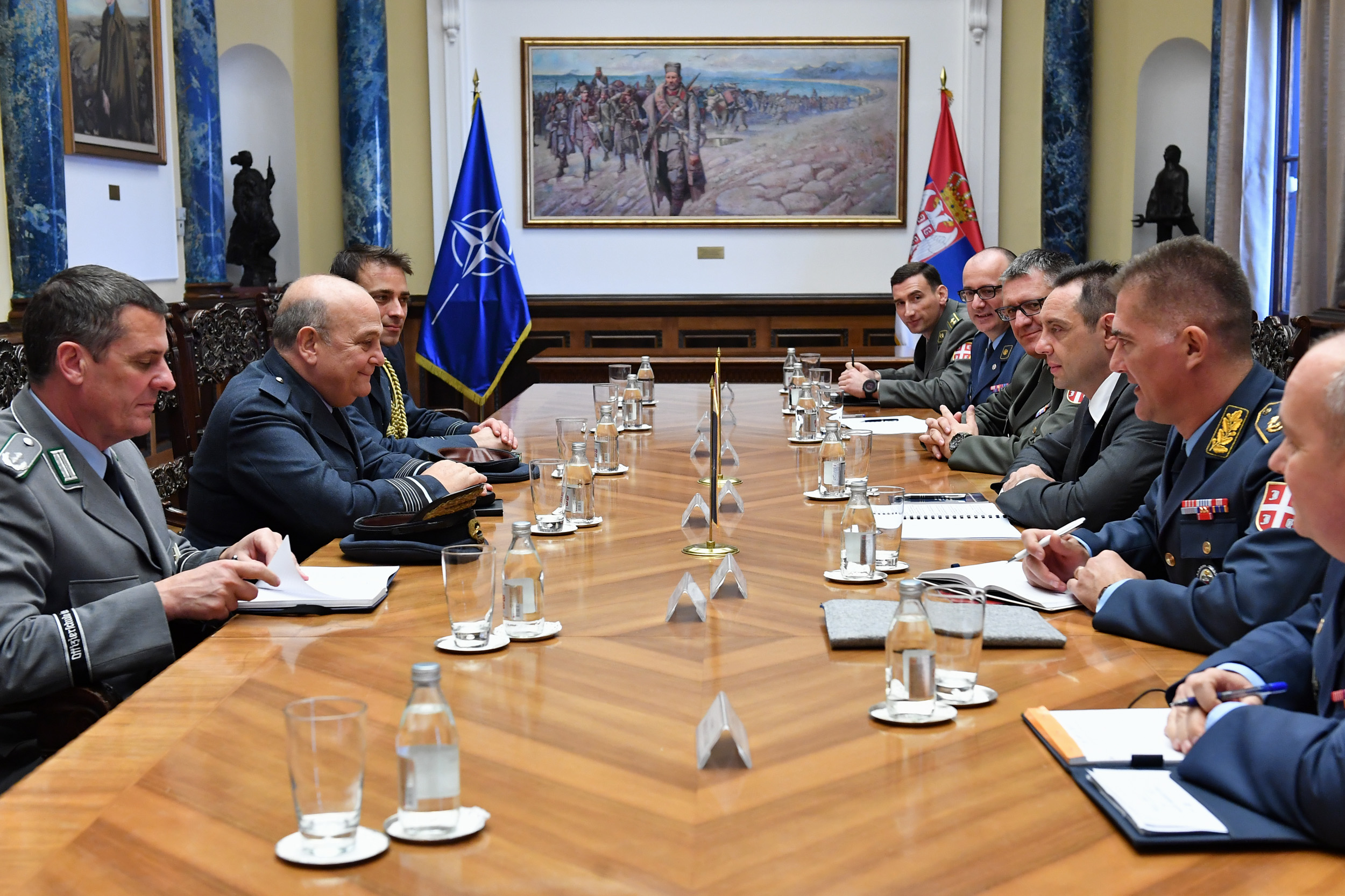 Air Chief Marshal Peach reiterated the position of the Alliance that the decision to downsize KFOR forces should depend on the ongoing assessment of the development of the situation in political and military terms, and on security indicators, and not on defined dates. He underlined the statement of Secretary General Stoltenberg, which was repeated this morning in conversation with the Serbian President Aleksandar Vucic — that NATO does not support unilateral steps made to transform so-called "Kosovo Security Force" into so-called "Kosovo Armed Forces" without appropriate constitutional changes, and that the term "Kosovo Army" is not officially used at NATO, but only "Kosovo Security Force".

At the end of today's meeting, Minister Vulin underscored that cooperation with NATO will continue under the auspices of the Partnership for Peace programme.