The Sky above Serbia is Secure
Minister of Defence Aleksandar Vulin and Chief of General Staff of the Serbian Armed forces General Ljubiša Diković, accompanied by State Secretary Aleksandar Živković and AF and AD Commander Major General Ranko Živak, attended the demonstration of alert given to on-duty fighter aviation units within AD system at "Batajnica" airfield.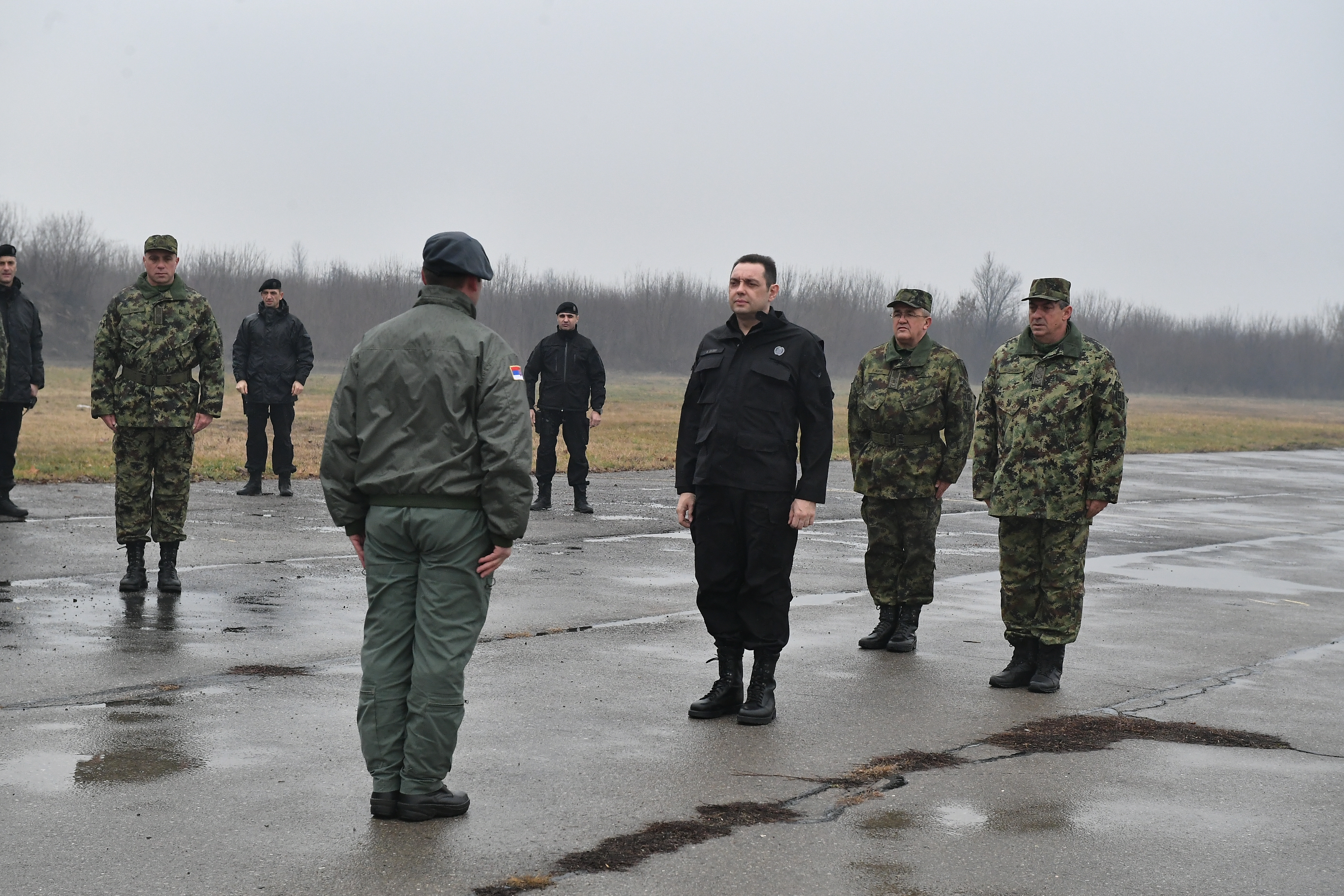 Minister of Defence Aleksandar Vulin said that from the time of NATO Aggression, our Air Force and Air Defence had never been in a better condition.

- We have never had a greater number of aircraft in working order. We have never had better systems. We have never been able to say that we are fully ready to discharge every task. We have enough materiel and personnel to secure our sky, to protect it every moment and to meet our obligations. We will continue in such a manner in the future period – the minister of defence pointed out.

When it comes to the Military Technical Agreement with the Russian Federation, he said that at that moment, the second phase of the overhaul of the MiGs was in progress.

- We continue everything as planned. Everything is being done within given deadlines, and just like it has been agreed. We are also pleased with the technical quality of all the works done on our aircraft and it will continue like that. We hope that we will crown this year with the procurement of new helicopters and that we will thus round off everything that our Air Force needs – Vulin highlighted.

Furthermore, Minister Vulin emphasised that suitable infrastructure was to be provided for the housing of the planes and helicopters, since the new assets needed to be looked after and protected in order to be operational over a long period of time.

AF and AD Commander Major General Ranko Živak said that Air Force and Air Defence had a permanent task – to protect and control the sovereignty of our air space 24 hours a day. It executes its task even during the holidays.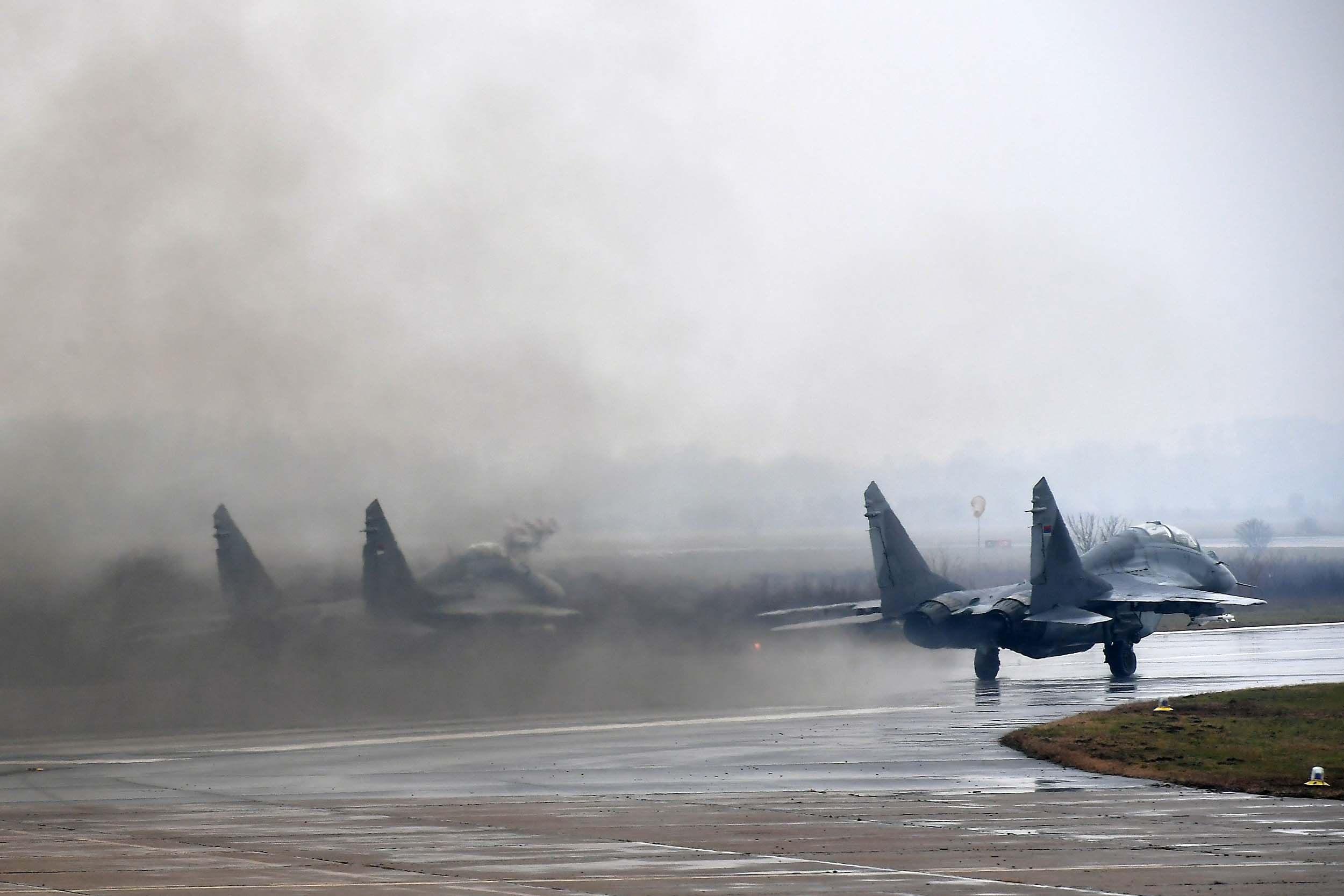 -Today, we had an opportunity to witness the control of a part of the forces that are within on-duty system. Apart from MiG-29 planes, and fighter aviation, the system of permanent duty also includes the forces for Air Surveillance, Early Warning and Guidance that vigilantly monitor the situation in our air space, as well as the AD rocket units.

Our competence and serviceability of our aircraft are at a high level and on the basis of that we confidently control and protect our air space. And, of course, we will continue working on raising the level of this capability – General Živak underlined.

Colonel Aleksandar Piposki, Commander of on-duty unit at "Batajnica" airfield said that the unit that was on duty was alerted and acted in line with procedure up to take-off phase.

- We have demonstrated our readiness and speed in response to the alert. The on-duty unit is stationed here in "Batajnica" airfield. Two MiG-29 planes are on duty, as well as pilots and technical crew. The planes are equipped for flight in all weather conditions and they can take off at any moment.