Blue Dolphin 2016 Live Fire Tactical Training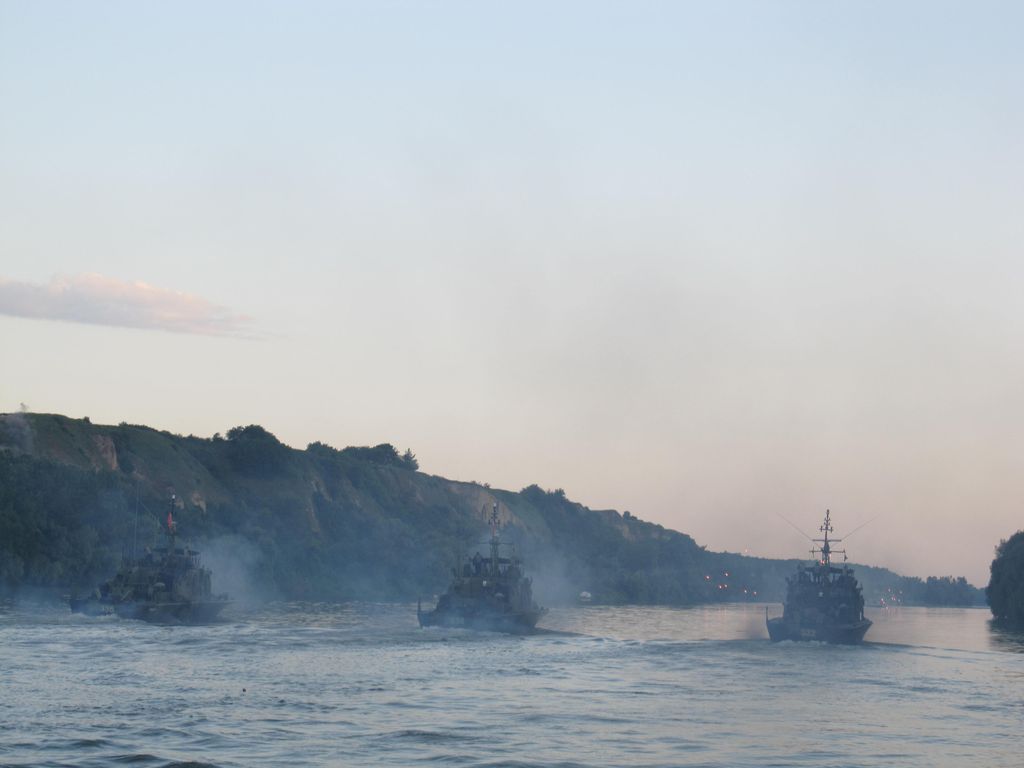 Within the Morava 2016 command-post exercise, members of the River Flotilla performed Live Fire Tactical Training (LFTT) titled "Blue Dolphin 2016" at Titel temporary artillery training area, today. Playing the sequence of internal waterway protection and support to operations of its own infantry by joint anti-ship artillery and machine gun fire, gunners on the ship's anti-aircraft guns performed joint firings at water targets, along the coast and on the mainland while engaging a group of ships, which requires superior skills not only of gunners but the entire ship's crew, as well. Members of the 93rd diving company who were employed during the exercise on surveillance of the fairway and making contact with the enemy, demonstrated rescue of a wounded ship's crew member from the river waves.

The exercise, led by Navy Captain Venko Mehandziski, Chief of Staff of the River Flotilla, was monitored from the command deck of the Kozara ship by Defence Minister Zoran Djordjevic, the Serbian Armed Forces Chief of General Staff General Ljubisa Dikovic, Army Commander Lieutenant General Milosav Simovic and some commanding officers from the leadership of the Morava 2016 command-post exercise.

- Today's exercise demonstrated Army support and execution of the attack operation within the inland waterways. Tactical operation of all the ships and crews within the River Flotilla was very good. As a person from the leadership of the Morava 2016 exercise, I am fully satisfied with what I saw, and I am proud that the whole exercise was performed very well, Brigadier General Marinko Pavlovic, Chief of the Training and Doctrine Command of the Serbian Armed Forces said.

After successfully carried out firing, the practice of the members of the River Flotilla will continue forty kilometres upstream the Tisza River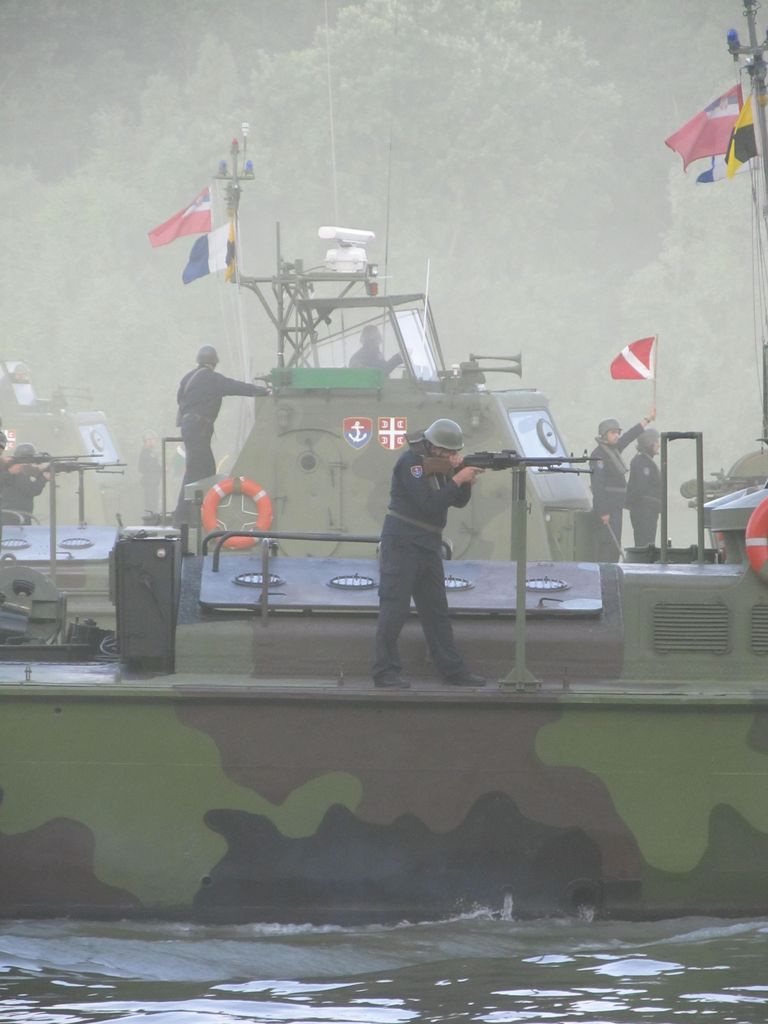 at the Taras training ground near Zrenjanin.

Serbian Armed Forces Chief of General Staff General Ljubisa Dikovic has visited today, in the area of Deliblato Sands, members of the Special brigade who perform the activities of the tactical training, and a part of the Guard units that are located on the movable camping.

The Chief of General Staff was briefed about the implementation of activities in their units by Brigadier General Zoran Velickovic, Commander of the Special Brigade, and Major Marko Marjanovic, Commander of the camp premises on which part of the units of the Guard was deployed,.

General Dikovic gained direct insight into the implementation of the tactical training of these units and emphasized the importance of training in field conditions.

Other commands and units of the Serbian Armed Forces continued to perform the tasks according to the scenario of Morava 2016 exercise.

On the Pester training ground, members of the Fourth Army Brigade, the Mixed Artillery Brigade and the Special Brigade are practicing tactical actions and procedures for the execution of the exercise "Performing counter insurgency operations", with air support by "Orao" and "Galeb" aircraft and Mi-8 and Gamma helicopters from aviation brigade of the Air Force and Air Defence.

Units of the Third Brigade continued their march to the "Petlovo bojiste" training ground near Pirot.

Units of the First Army Brigade and the intervention squads of the Training Command, which are on a camping near Zajecar, also continued with tactical practicing at the training grounds and practice sites.

Reserve element of Backa brigade is preparing for the execution of firing with infantry fighting vehicle M80A at the Oresac range.