Strategic cooperation with Algeria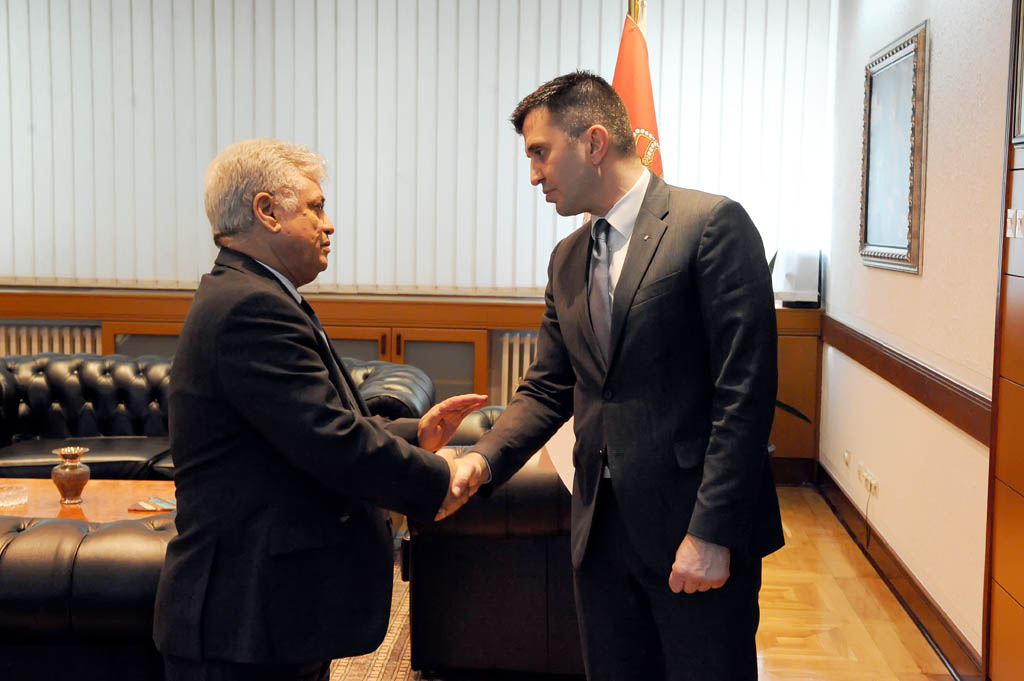 Defence Minister Zoran Djordjevic and Algerian Ambassador Abdelhamid Chebchoub discussed the continuation of strategic cooperation in the field of defence.

Bearing in mind that Serbia has been selected as a strategic partner in the reconstruction and modernization of the Algerian defence industry, Minister Djordjevic highlighted a steady upward trend in the military economic cooperation.

There are also significant results in the field of military education, as until now, more than 70 Algerians passed through the Serbian military-educational and scientific centres, and currently, there are 32 members of the Algerian ministry and the armed forces studying at the Military Academy and the Military Technical Institute. Both sides at the meeting expressed mutual interest in continuing such form of cooperation, but also for the possible expansion of military-to-military, military medical and cooperation between the intelligence and security services. In this sense, meetings of top officials have been planned for this year in order to transfer and continue these forms of cooperation successfully to other economic areas of mutual interest as well.

Defence Minister thanked for the principled support that Algeria offers to legitimate efforts of Serbia to preserve its sovereignty and territorial integrity in Kosovo and Metohija, as well as, once again, on one of the largest donations sent to the population perished in the floods last year.