Serbian Prime Minister and Minister of Defence visited Borbeni slozeni sistemi in Velika Plana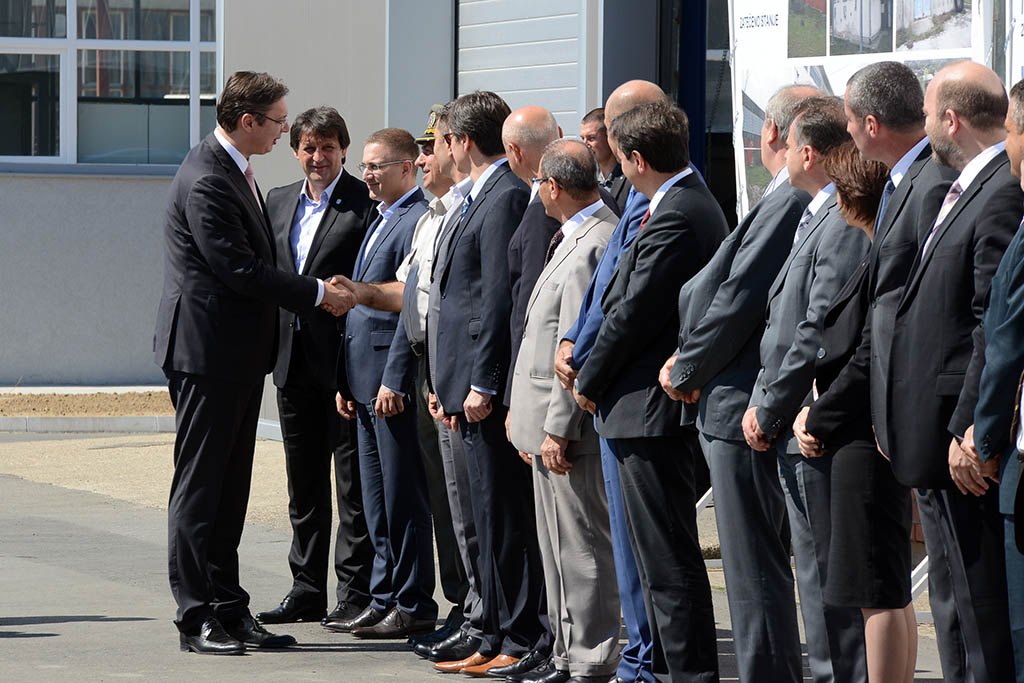 Serbian Prime Minister Aleksandar Vucic visited today the Borbeni slozeni sistemi factory in Velika Plana, which is a part of Jugoimport SDPR, where he was welcomed by Minister of Defence Bratislav Gasic, Minister of Interior Nebojsa Stefanovic and Chief of General Staff General Ljubisa Dikovic with associates. The management teams of Jugoimport SDPR and Borbeni slozeni sistemi informed Prime Minister Vucic about production achievements of the new hall in Velika Plana, after which they visited the production hall and saw a part of the production programme, with the most prominent NORA 155 mm howitzer, multipurpose vehicle Lazar 2 and the equipment of the soldier of the future VB 10.

- I am proud of what has been done here in the past two years. We have advanced and improved the production that is of great importance for the defence of the country, but primarily for the production process and business of Jugoimport SDPR, for future earnings and employment – Prime Minister said, adding that six NORAs had been sold to Bangladesh, and that 25 to 30 such complex combat systems would be produced annually without an increase in capacities.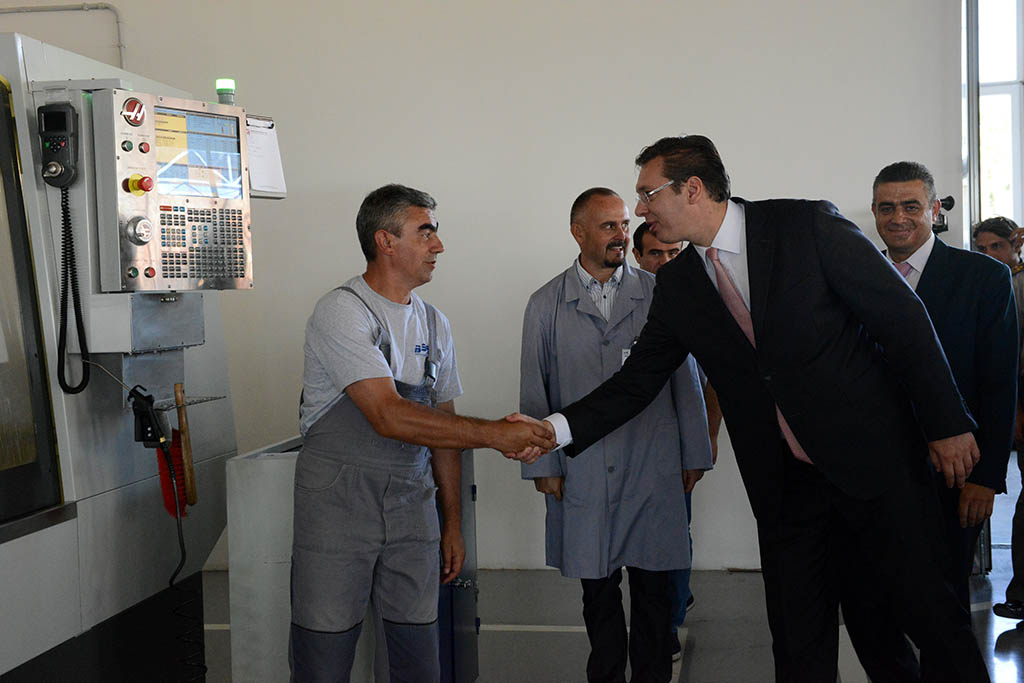 Prime Minister announced that 18 NORAs would be allocated for the Serbian Armed Forces.

- Instead by 2018, as it was planned, our Armed Forces will receive six of them as soon as in the beginning of next year, and then the remaining 12, which will fulfill the SAF's request by 2016 in this respect. We are beginning with the final acquisition of two Russian and two German helicopters, which will significantly increase our military and police helicopter units. Soon, by September next year, we will also have our aircraft in mint condition, five MiG 29 and three MiG 21 aircraft. We are also working on a Galeb 4 and I hope that we will soon be able to achieve good arrangements. From February and March, we expect to see the return of serial production of Lazar 2 here – Prime Minister Vucic announced, after the tour of the hall.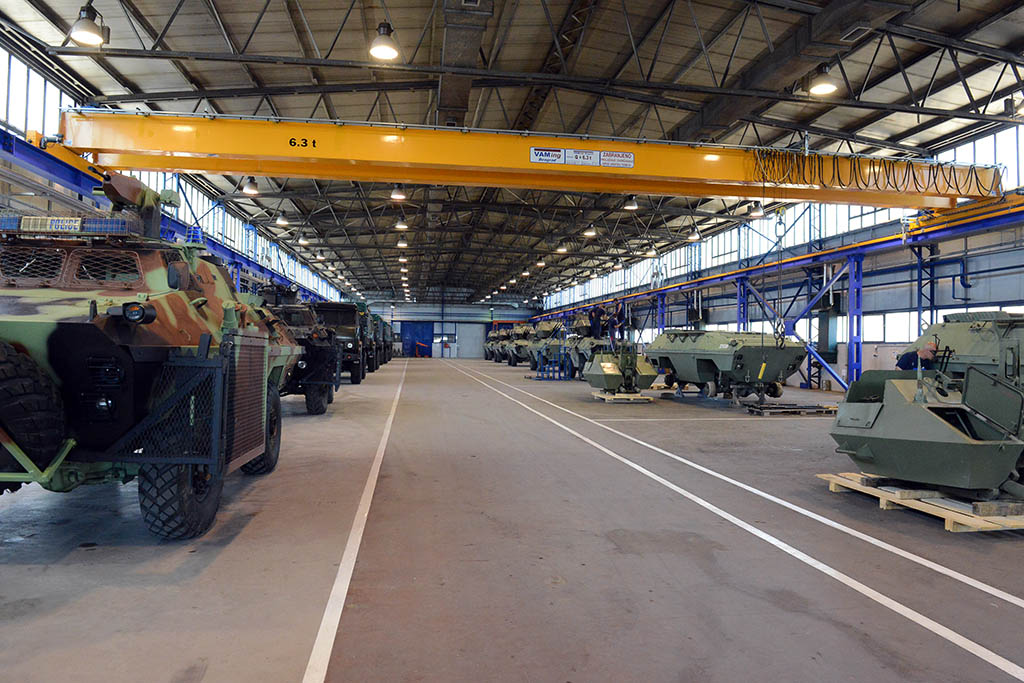 - We are a country that has always produced arms and tools. It is a great success that Serbia can produce such complex combat equipment, which earns us money and we want to earn even more of it – Serbian Prime Minister Aleksandar Vucic stressed.

In the first stage of construction of production halls of Morava in Velika Plana, in 2013, a locksmith welding hall was put into operation, while an installation hall was built in the second one. The third stage of construction and equipping took place in 2014 when were a modern facility for mechanized processing and manufacturing of components, a hall for cutting and bending of sheet metal, boiler room were put into operation. The fourth phase is underway, which will see the end of construction of the hall for the production of artillery and other pipes, a new hall for assembly and paint shop. Upon completion of the planned works, in addition to the production of artillery and armored combat vehicles, other complex items of arms and military equipment will be able to be produced and overhaul services will be performed in the factories. This will provide important components for the production of artillery and reduce dependence on imports.