First international navigation of Kozara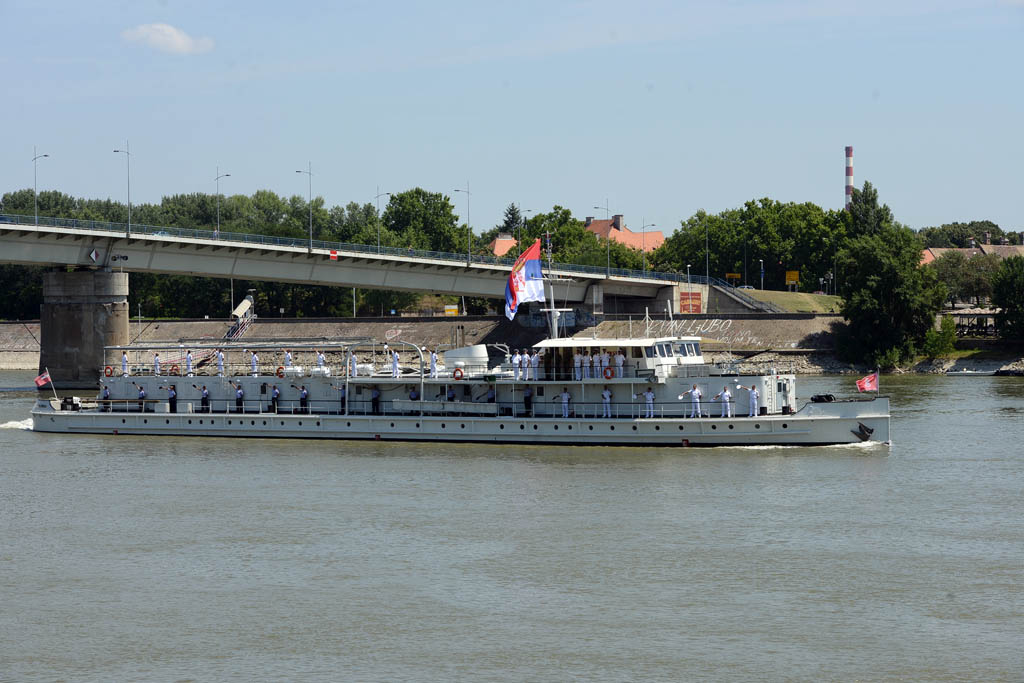 Special purpose vessel of the Riverine Flotilla "Kozara" sailed today from Novi Sad to Hungary. This is the first international voyage of a vessel of the Riverine Flotilla of the Serbian Armed Forces, with the goal of training cadets of the Military Academy for the duties that await them after studies. Commander of the First Army Brigade Brigadier General Zeljko Petrovic saw off the vessel to this historical voyage. With the vessel's crew commanded by Lieutenant Commander Dusan Ristic and ten cadets of the Serbian Armed Forces, including two women, the historical trip about 1,000 kilometers long was also taken by Riverine Flotilla Commander Battleship Captain Andrija Andric, who pointed out that the ship and its crew complied with all the conditions for the execution of such a demanding task.

-On the navigable route of the first international voyage of the vessel "Kozara" from Belgrade to Budapest, we will train cadets of riverine services in maneuvering the boat, navigating in day and night conditions and in resolving all the tasks that they will conduct in their initial positions in the rank of second lieutenant. They are trained for the duties of commander of the Marine Department and all other duties, from those of soldiers to the officers of the deck service. The special significance of this voyage is that this is the first time that a military vessel of the Republic of Serbia is sailing international waters. The crew is fully qualified for the execution of such most complex tasks that involve sailing outside territorial waters of Serbia. We will stay for two days in Budapest. It is important to emphasize that this is the first time that a vessel of the Riverine Flotilla is sailing outside Serbia, since the formation of the Flotilla – Battleship Captain Andrija Andric said.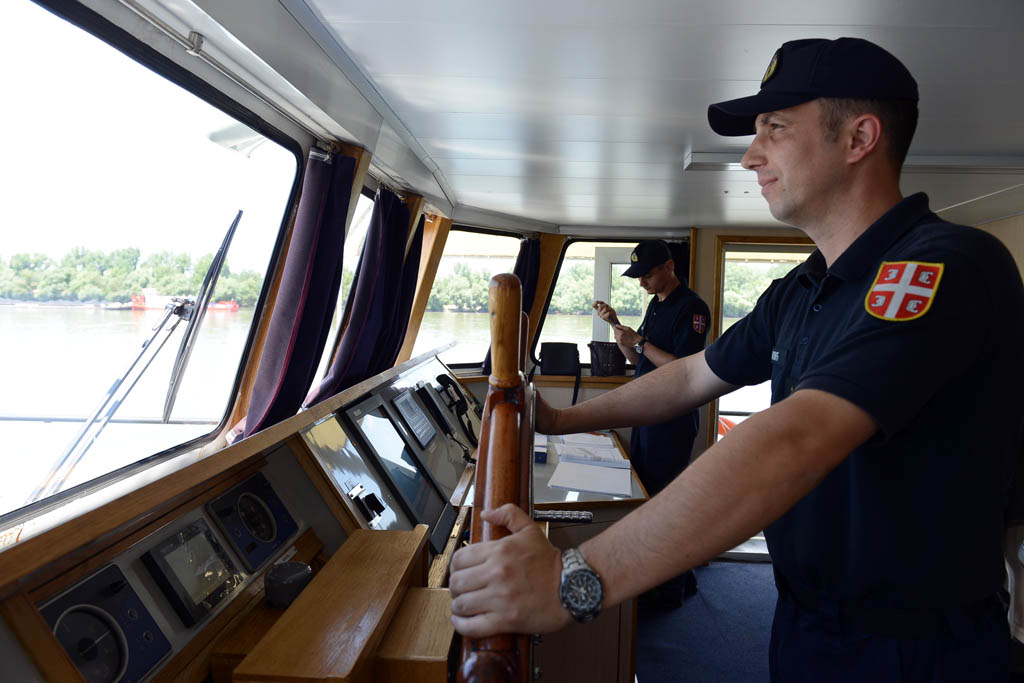 The special purpose vessel "Kozara" was made back in 1939 in the then German port of Linz, under the name "Kimhild". It served as the command ship of the Danube, the Black Sea and the Dnieper sector. It was a part of the Black Sea Fleet until 1945. It has been in the Yugoslav Army and the Serbian Armed Forces since 1960. It conducted the duties of parent and command ship, training ship and residential object.

After the complete overhaul carried out from 2009 to 2013 in Apatin shipyard, the ship began its second life. Today, "Kozara" is a modern and reliable multipurpose vessel of the Riverine Flotilla of the Army, p to perform the most complex tasks, such as this historical international navigation to Hungary.