Laser eye surgery at MMA
Operations with Excimer laser are a surgical procedure of the change of retina's curve, which changes the refractive power of the eye and corrects the existing diopter. Astigmatism up to +/- 4 of diopter, myopia up to -10 and farsightedness up to +4 can be operated. Painless procedure is performed under local, eye drops, anesthesia, takes five minutes per eye, and a second operation of the laser to the cornea takes up to 15 seconds.

The first Excimer laser surgery was performed on 5 October, 2007 and presented during "Surgery Live" at the First symposium with international participation "Modern Trends in eye surgery" held at the Military Medical Academy. According to Colonel Prof. Dr. Miroslav Vukosavljevic, Chief of Department of Ophthalmology at MMA, until 2015, 12,000 laser interventions have been performed at the Department, 1,800 procedures were performed with Excimer laser, and at the present time, 150 of such interventions per year is considered a great success.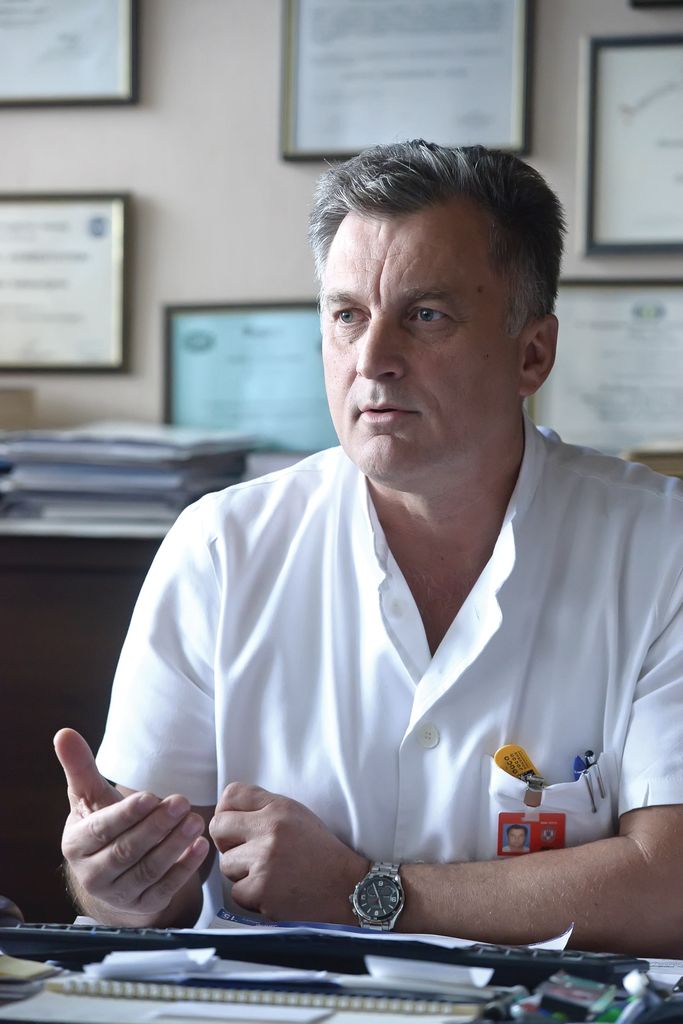 - One of the best lasers that US military purchased only four years after us. The "German perfect machine" has a small percentage of returned diopter and spends the least tissue per diopter. With the understanding of the MMA, in 2007 we acquired a laser and became the only state institution in Europe that uses it in all forms of treatment. Five percent of our population has a form of refractive anomalies, and every person past the age of 45 should wear glasses for presbyopia. These are all indications for a laser that our clinic has and that solves such problems - Colonel Prof. Dr. Vukosavljevic said.

Excimer laser and accompanying equipment are not cheap, and the intervention is costly as well. The military insured schedule with referral and intervention for them is free, while users of civilian insurance pay for it.

The conditions for laser surgery are that the patient is over 21 years of age and has had a stable diopter in the past year. There is no upper age limit, but in some ways, the interventions are reserved for the younger population from 21 to 50 years. At 21, the growth of the eye is completed, and that is why the operations are performed then. The attitude of the Ophthalmology Clinic is that the intervention is not to be carried out on younger patients. Its Chief adds that it is also the attitude of the American Academy of Ophthalmology.

- The procedure ca be done on children, only in certain cases, when there is a huge difference between the diopter of both eyes - for instance, on one eye -12 and on the other -2. Then the child can be a patient - says Colonel Vukosavljevic.

The elderly should avoid laser surgery, as in the sixth decade of life other eye diseases appear - glaucoma or cataracts, and they should not be operated.

THE FUTURE OF OFFICERS
Many professional SAF members has had their diopter removed by laser. In some units, there are specific criteria such as "hundred percent visual acuity". With these interventions, thy have been enabled to use the necessary resources in the workplace - helmets, goggles and masks ... According to Lieutenant Colonel Assistant Professor Dr. Resan, the interventions raise the combat readiness of our military.

- Among the patients, there are also future cadets with excellent psycho-physical abilities, but with one "flaw" - diopter prescriptions. No need to dismiss the prime candidates because of refractive errors that can be corrected. That is why we are here to solve the problem, and to provide equal chances for everyone in the competition - says Lieutenant Colonel Assistant Professor Dr. Resan.

Sanja ANDJELKOVIC