Pontoon bridge set up on Lido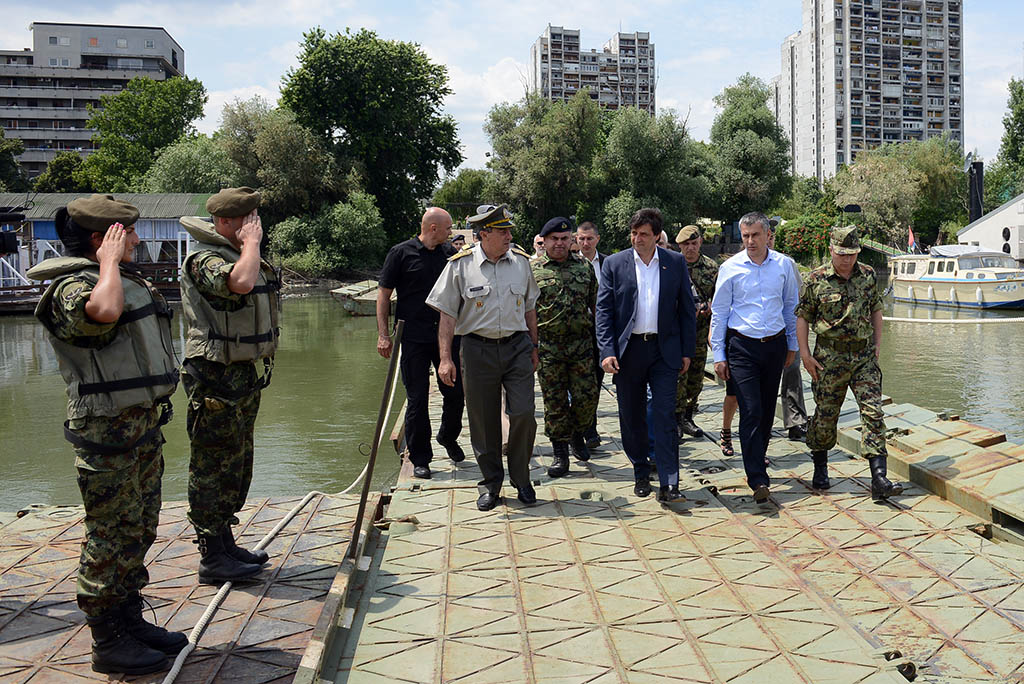 Minister of Defence Bratislav Gasic, Chief of General Staff General Ljubisa Dikovic and President of the Municipality of Zemun Dejan Matic attended today the finishing works on the placement of pontoon bridge to the popular Zemun beach Lido. This was an opportunity for them to be the first to cross the pontoon bridge and visit members and camp facilities of the Riverine Flotilla deployed in its construction.

Minister Gasic conveyed his content that the Serbian Armed Forces was able to meet the needs of the Municipality of Zemun in order to enable all citizens to approach the popular beach in the summer months.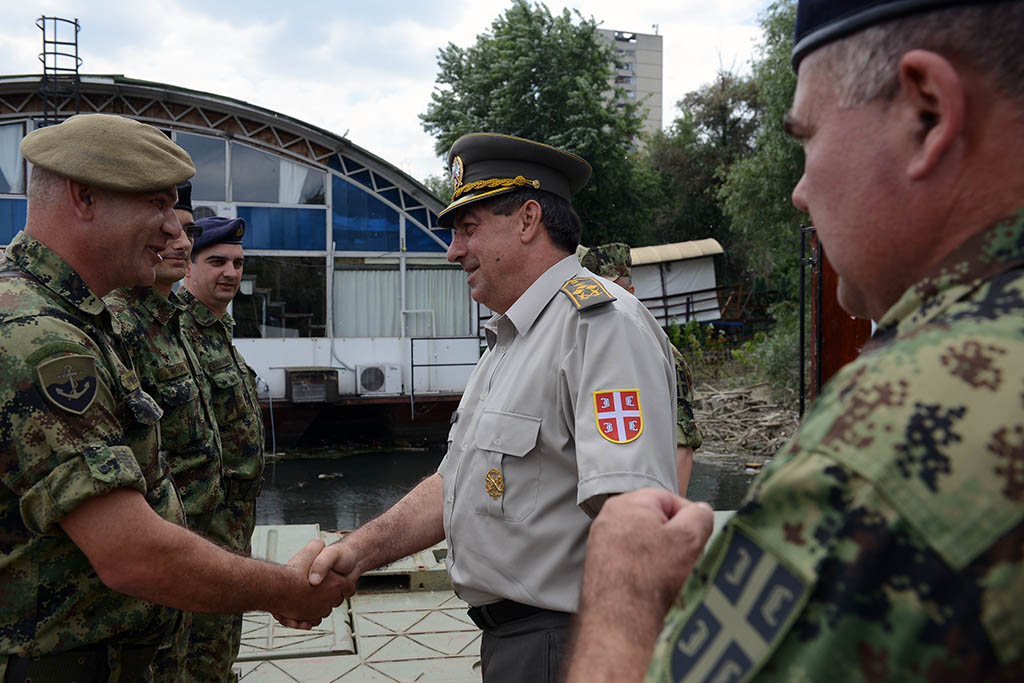 - Last year, due to the disastrous floods, we were not able to set up the bridge because all pontoon boats were deployed in flood relief – Minister Gasic stressed, adding that, in cooperation with the Municipality of Zemun, the citizens had been enabled to cross safely to Lido beach.

President of the Municipality of Zemun Dejan Matic stressed that, this way, to the great joy of the citizens of the two municipalities, conditions had been made for vacation and recreation on Lido beach, the pearl of Zemun.

- We took care of everything, from watch crews to medical staff, so we did our best to make sure it is completely safe for the citizens to stay on this part of the Great War Island - President of the Municipality of Zemun stated.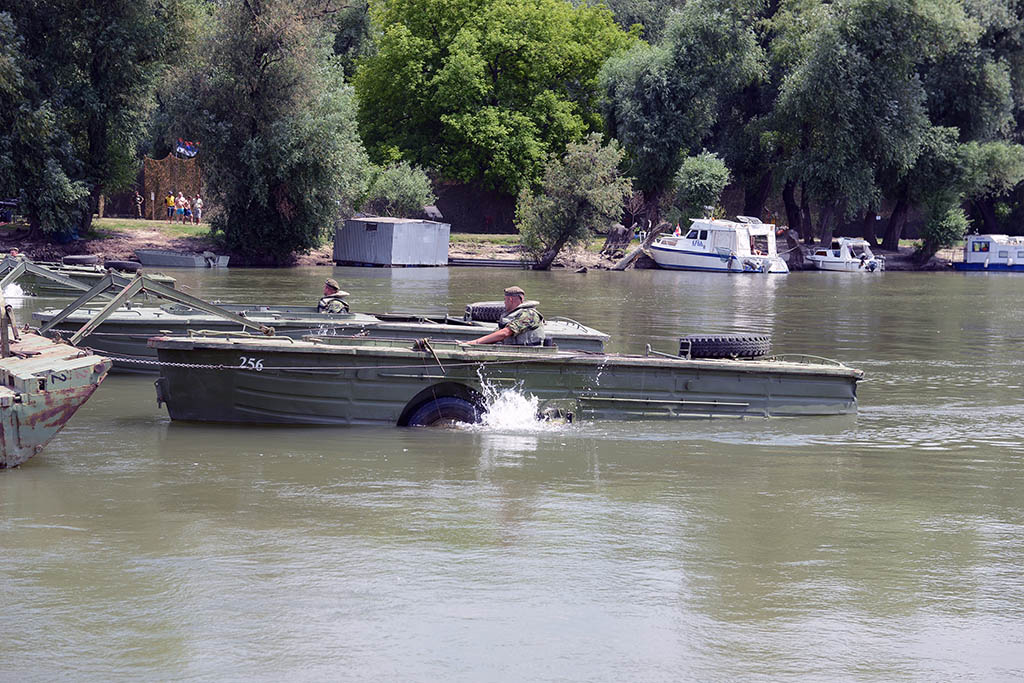 According to Commander of the Riverine Flotilla Battleship Captain Andrija Andric, the bridge is around 350 meters long and can carry up to 20 tons.

- The bridge is completely safe and light vehicles can cross it upon approval, and so can the pedestrians that will use the beach on Lido. There will also be a service that will secure the bridge, so that all safety measures are guaranteed – Battleship Captain Andric stated, adding that it had taken around eight hours for towboats to bring it from Sabac in two turns, and as much time for the pontoon units to set it.

The pontoon bridge that connects the Great War Island with the left side of the Danube, which was brought and set up in the past days by engineers from the Riverine Flotilla, will be available for citizens of Belgrade by September.