Memorial bust to Aleksandar Beric unveiled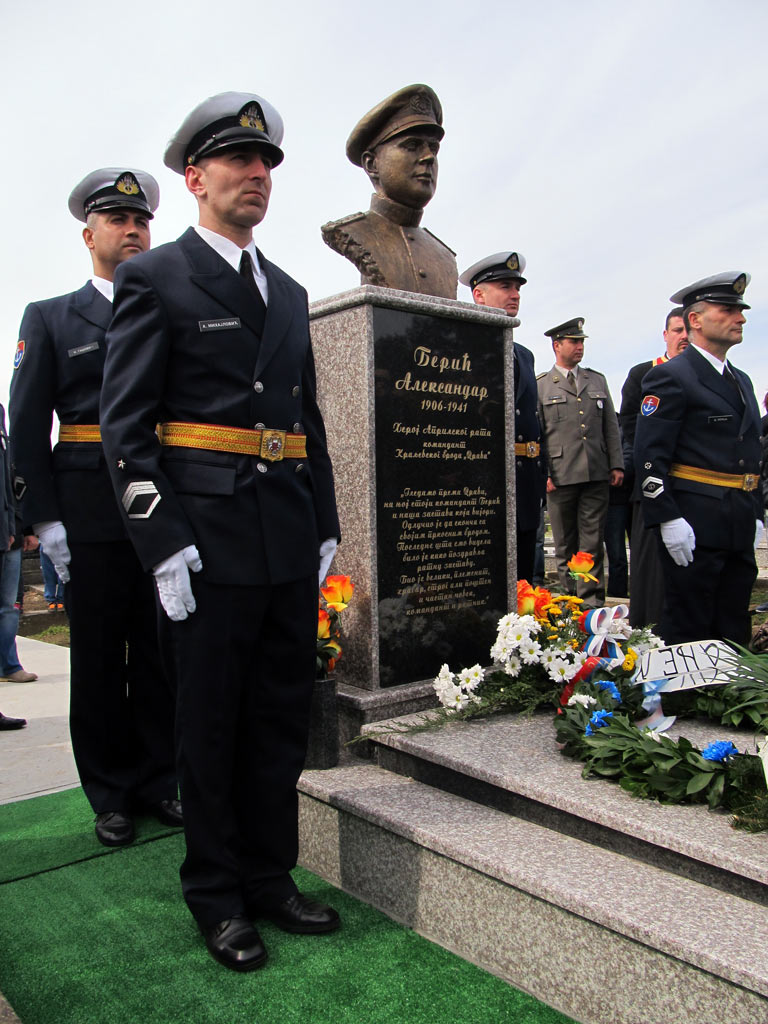 Minister of Defence Bratislav Gasic unveiled today in Belegis Village in Srem the memorial bust to Battleship Lieutenant First Class Aleksandar Beric, Commander of Drava river monitor, who, together with 75 crew members, sunk to the bottom of the Danube while executing commanding duty and the vow to never allow for the ship to fall into the hands of the enemy. His lifeless body was found 90 kilometers downstream from where they had sunk, by residents of Belegis who buried him secretly in the village cemetery.

The initiative for the bust to be placed of the glorified Navy Commander whose name is also carried by the Novi Sad barracks, where the Command and a part of units of the Riverine Flotilla are seated, came from Dr. Milan Runic, retired professor at the University of Novi Sad, and the construction and placement of the bust were done by academic sculptor Djordje Lazic Lapsa from Sremski Karlovci and supported by members and numerous friends of the Riverine Flotlla.

Placement of the bust of Aleksandar Beric in Belegis is the first of a number of manifestations with which members of the Riverine Flotilla will mark not only theirs, but also the important jubilee of Serbian shipmates, in the year of celebration of the centenary of the Riverine Flotilla and the Platoon of Riverine Units, in memory of August 6, 1915, when the first Serbian battleship "Jadar" was built in Belgrade shipyard in Cukarica.