An exhibition and a technical display on the occasion of the Day of the First Brigade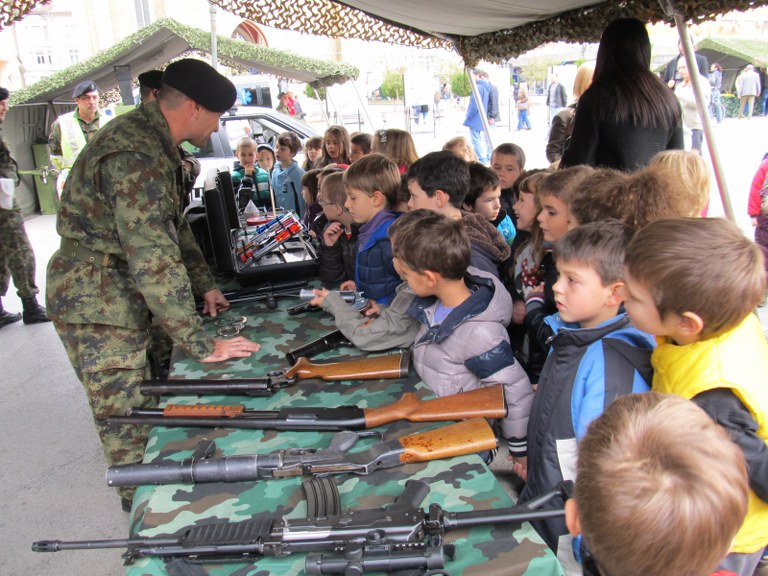 On the occasion of November 9, Day of Service, the First Army Brigade held today, in front of the City House on the central Freedom Town Square in Novi Sad, a technical display of arms and equipment of units located in the Novi Sad garrison.

Numerous passing-by citizens and organized groups pupils of elementary schools and pre-schools in Novi Sad saw the equipment and arms of infantry, engineering, reconnaissance and Air Defence units, and talked and socialized with military senior staff and soldiers.

The display stands also included equipment and arms of the 93rd Diving Company of the Riverine Flotilla and the company of the 5th Military Police Battalion.

There was also an exhibition of photographs of Novi Sad barracks from the Second World War, prepared by the City of Novi Sad's Archive and the Museum of Vojvodina.