Signing of Bilateral Military Cooperation Plan between Serbia and Italy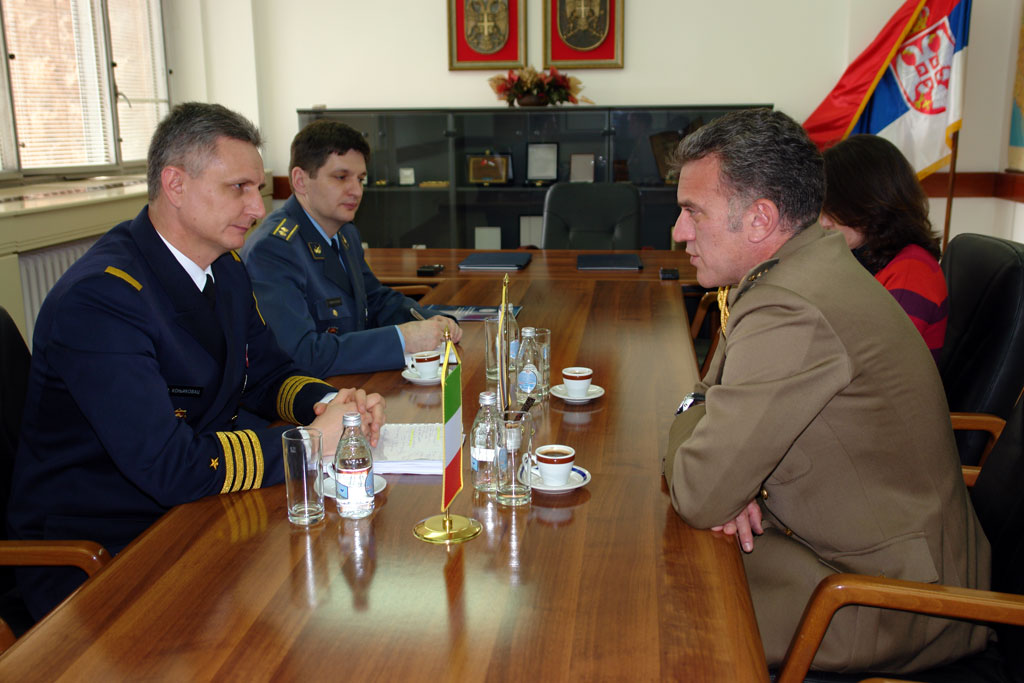 Within the regular planned activities, at the Ministry of Defence today, a meeting was held with the aim of harmonizing Bilateral Military Cooperation Plan for 2014. It was noted that the official visit Nebojsa Rodic, Minister of Defence of the Republic of Serbia, to the Italian Republic and talks with Roberta Pinotti, Minister of Defence, and Admiral Luigi Binelli Mantelli, Chief of General Staff of the Armed Forces, that has just been successfully completed, confirm commitment to significantly contribute to strengthening the overall relations between the two countries through the promotion of cooperation in the defence field. Satisfaction has been particularly expressed that, after the official talks, within marking the centenary of the outbreak of the Great War, the two ministers attended the promotion of the book " For the Serbian Army – a forgotten story", confirming the traditionally good and friendly relations.

Cooperation in the field of defence was assessed as well-developed, with room for further quantitative and qualitative enhancement. It is characterized by high-level meetings, bilateral military and security consultations and many activities.

Colonel Konjikovac, Acting Chief of the Department for International Military Cooperation, expressed satisfaction with the level of compliance of the Technical Agreement between the two ministries of defence with the aim of creating the conditions for joint engagement in the United Nations peacekeeping operation in Lebanon, UNIFIL. He conveyed gratitude to the Italian Republic for the support to the Republic of Serbia on the road to European integration and professional engagement of members of the Armed Forces of the Italian Republic in KFOR to contribute to the stability and lasting peace.

Colonel Pappalardo, Italian Defence Attaché, stressed willingness of the Italian side to exchange experiences in terms of security and defence aspects of joining the EU, engagement in the framework of the Common Security and Defence Policy and the European Defence Agency. He stressed that cooperation in the field of education has a special place in cooperation between the two ministries. Military medicine has been recognized as an area where it is possible to work together successfully, efficiently and continuously.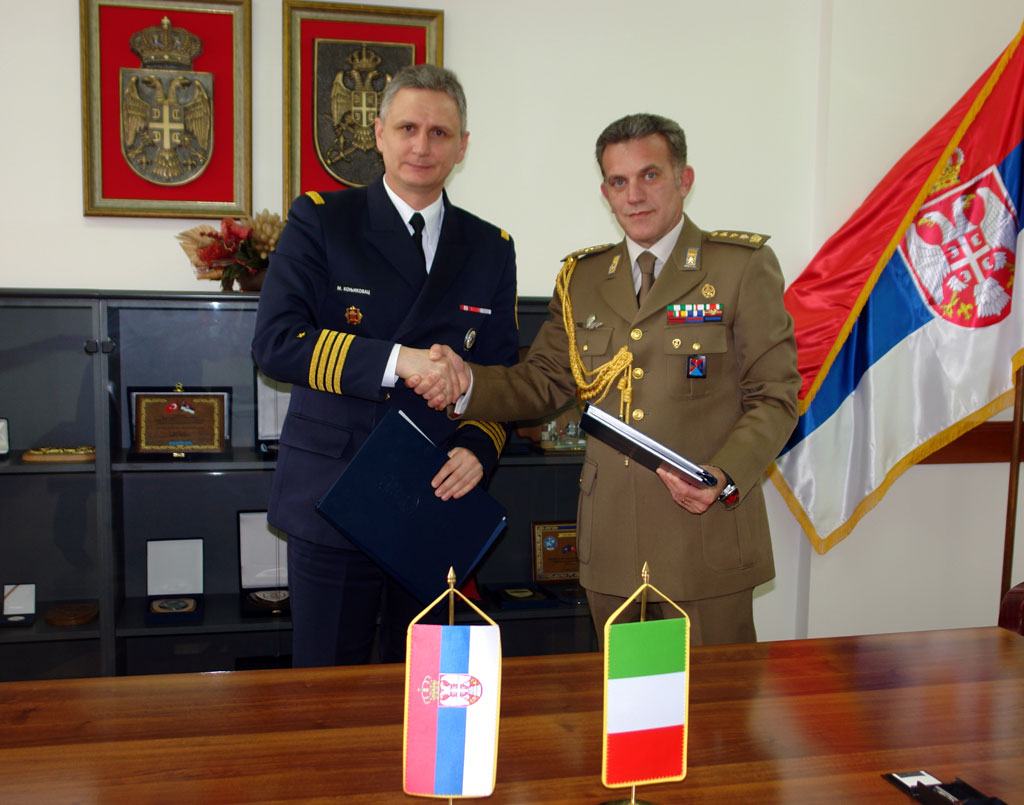 At the end of the meeting they signed the Bilateral Military Cooperation Plan between the two defence ministries for in 2014. The planned activities allow for the continued cooperation in the main fields – education and training, military cooperation, intelligence and reconnaissance activities and military medical cooperation.