Handover of duties in the Military Security Agency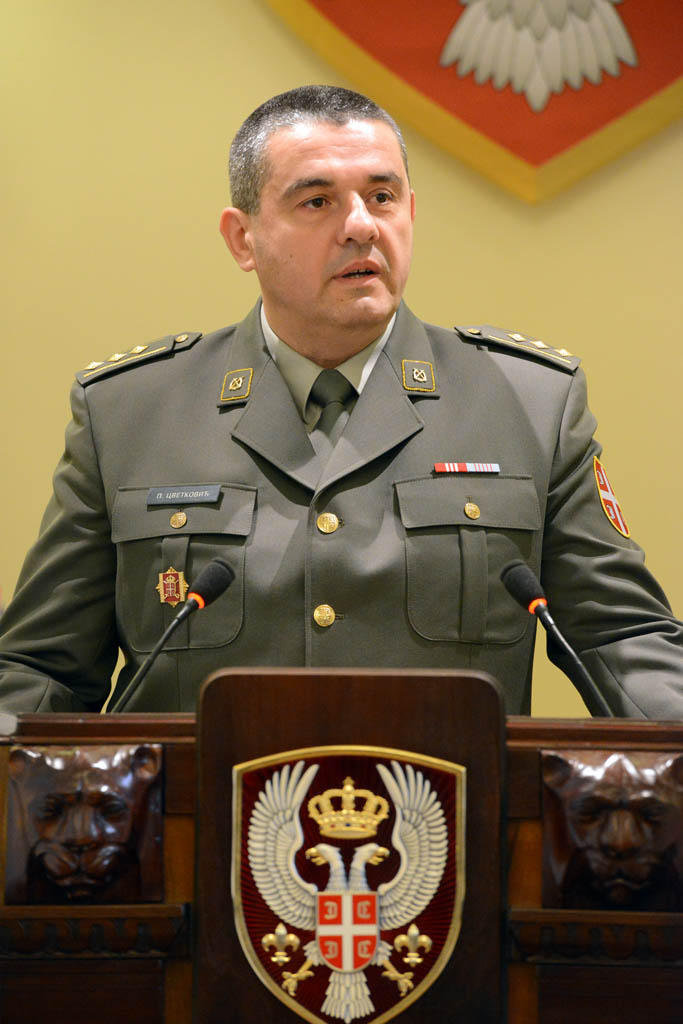 In the Ministry of Defence today a hadover of duties from the former Director of Military Intelligence Agency Svetko Kovac and Colonel Petar Cvetkovic, who will serve as deputy director of the VBA was performed today .

Colonel Petar Cvetkovic was born on 3 December in 1967 in Zemun . He graduated from the Military High School , Military Academy , Command Staff and the War College at the National Defense School .

His former posts are commander of the Military Police from 1990 to 1992, as the commander of the military police (1992-1997 ) , teacher in Security Intelligence Training Center (1997-2003 ) , an officer in the Military Police (2005-2009 ) and as Head of the Military Police from 2009 to in 2014. He is married with three children . He speaks English.