Minister of Defence meets with the head of the OSCE Mission to Serbia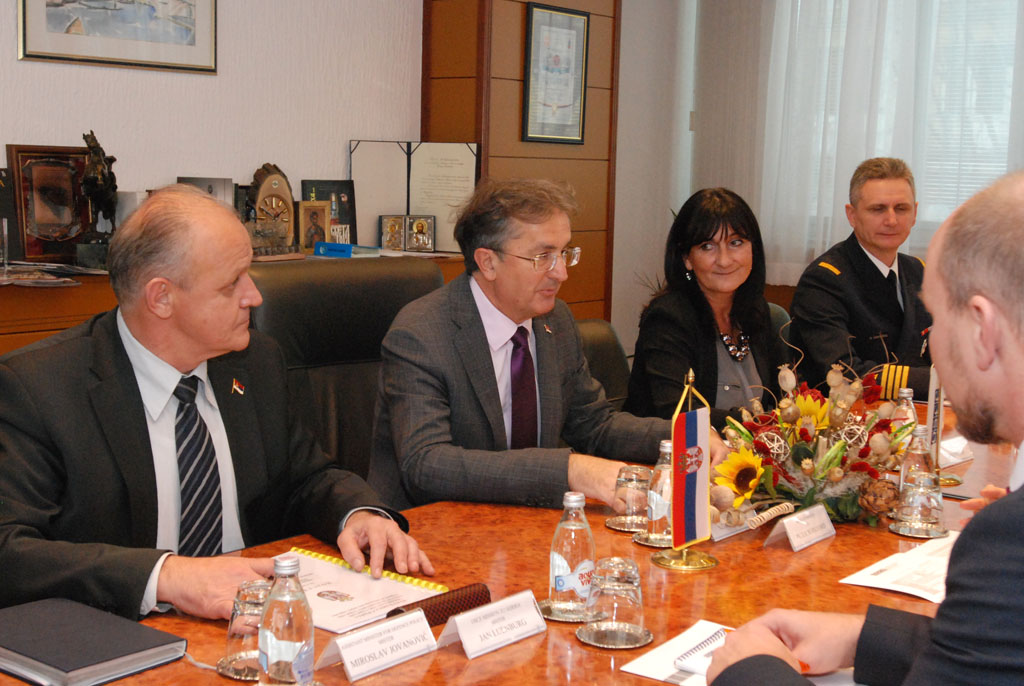 The Minister of Defence of the Republic of Serbia Nebojsa Rodic and Head of the OSCE Mission to Serbia, Ambassador Peter Burchard today discussed the current cooperation of the OSCE Mission and the Ministry of Defence.

The officials agreed that the Government of the Republic of Serbia was consistently working to meet the foreign policy priorities in the field of European integration , the strengthening of regional cooperation and the fight against corruption and organized crime .

Rodic and Burchard talked about the upcoming chairing of the Republic of Serbia over this organization in 2015. Preparations are under way for Serbia to become part of the so called " Troika" , comprising the current OSCE chairing country of Ukraine, Switzerland , which will chair the mission in 2014, and Serbia , which will chair the mission by the end of 2015. Furthermore, a joint plan including the political military dimension has also been drafted.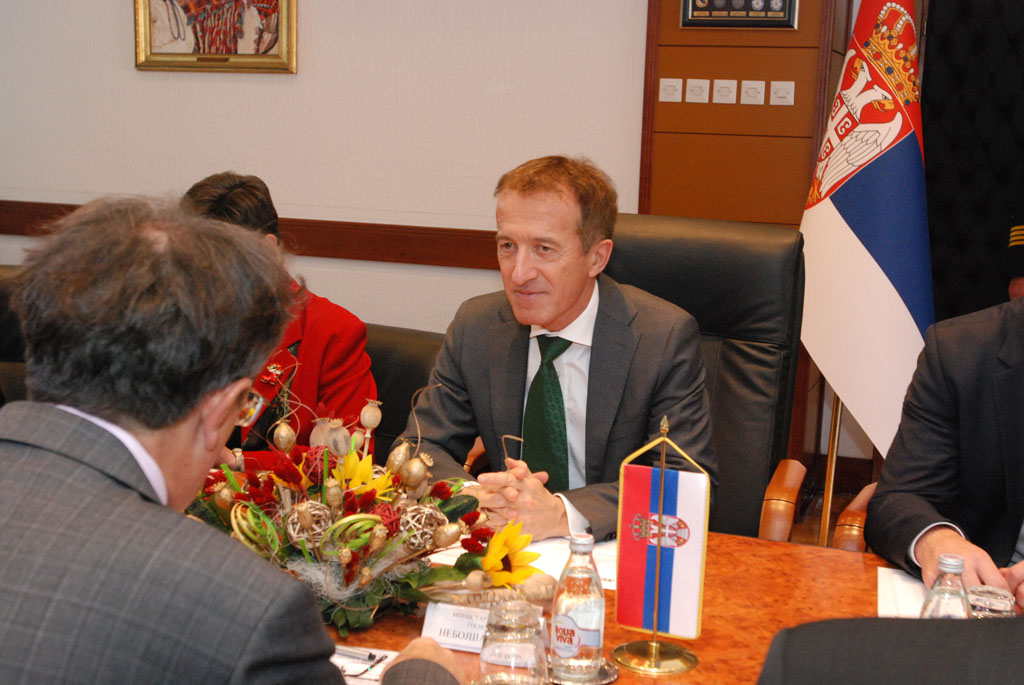 The importance of sub-regional and regional initiatives and processes that contribute to strengthening stability and cooperation among states was also emphasized .

Defence Minister thanked for the assistance the OSCE provides for the project CASM "Capacity development program for the management of conventional ammunition stockpiles in the Republic of Serbia."

The topic of discussion was the Workshop on the Implementation of Code of Conduct on Politico-Military Aspects of Security , Ministry of Defence , which will be organized in March next year in cooperation with the OSCE and the Centre for Security Cooperation - RACVIAC . They talked also about the computer simulation exercise " VIKING 14" which is to be organized by the Kingdom of Sweden and the United States in the first half of next year , which will be attended by members of the Ministry of Defence and the Serbian Armed Forces, together with representatives of the armed forces of regional and international organizations.