Seminar on Peace and Stability Operations opens in the Center for Peace Operations
U.S. Ambassador Michael Kirby , German Ambassador Wilhelm Heinz and Deputy Commander of Joint Operations Command, Major General Goran Radovanovic opened today a three-day seminar entitled "Peace and security establishment operations", organized by the European Center for Security Studies " George Marshall " and the Centre for Peace Operations.

Ambassador Kirby thanked the organizers of the seminar stressing the U.S. support for maintaining peace and stability in the Region .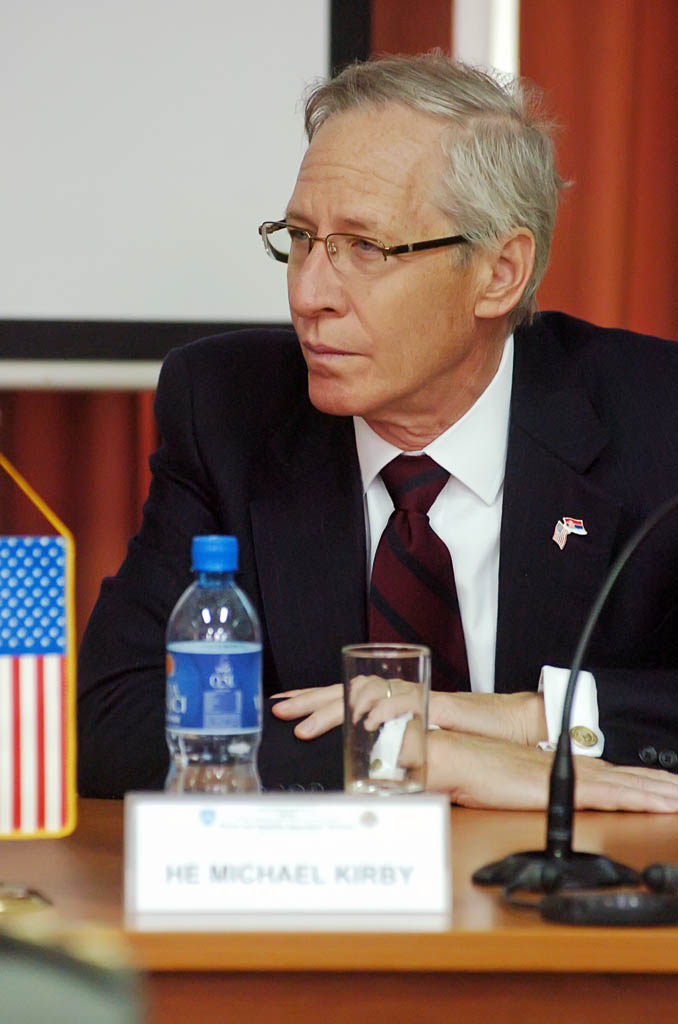 - Here are the representatives of both civil and military authorities of the countries in the region together to discuss peace support operations , and this is an example of how this region is going forward together . We support improving capabilities for maintaining peace, in the form of this seminar for example, and I hope that for you this will be a rewarding experience. Together with our German partners ever since 2003, we have organized various workshops for over 700 participants from the military and civilian sector. This is the first multi-national seminar center organized by the "George Marshall" center in Serbia , and I hope there will be more such seminars in the future, as ambassador Kirby remarked.

Ambassador Wilhelm said he was pleased to have been given the opportunity to speak at the opening of this regional seminar .

- Peace-support operations have often been described as military-civilian measures to avoid conflict or restore peace. These operations are multinational, and training is a very important aspect the Western Balkans' Euro-Atlantic integrations. Sharing experience between the « George Marshall " and the Peacekeeping Operations is of great importance, because the soldiers and civilian staff may meet in peacekeeping missions one day. The seminar in Belgrade will give you a first-off picture of the difficulties they may face in peace support operations , said Ambassador Wilhelm wishing the participants a fruitful and interesting seminar .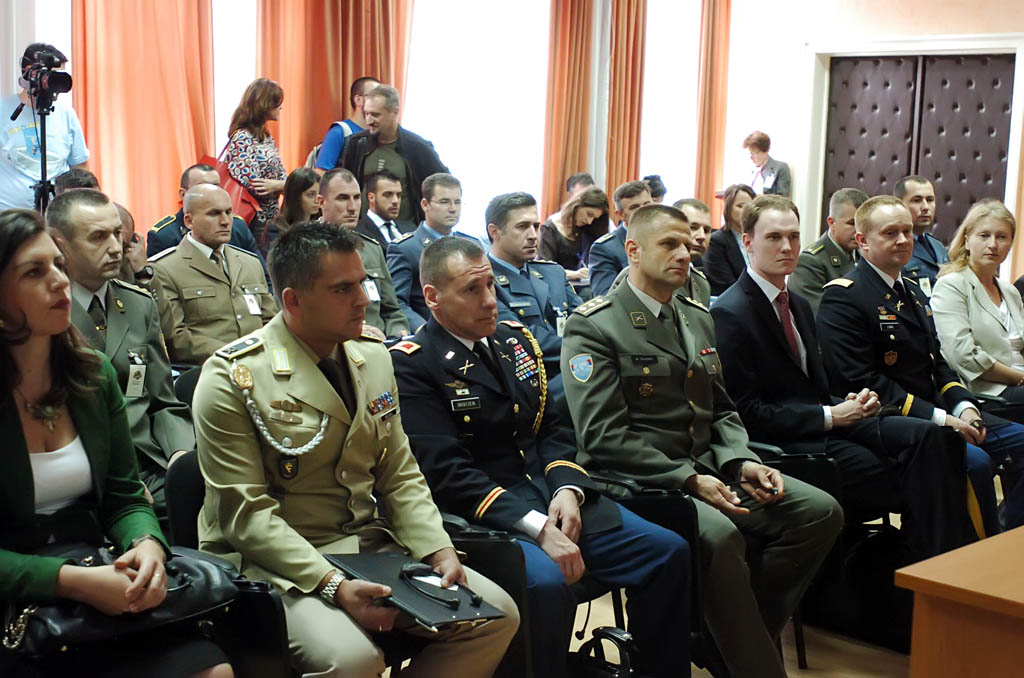 General Radovanovic welcomed everyone, especially participants from Bosnia and Herzegovina , Croatia, Montenegro , Macedonia and Serbia .

- The number of international activities organized by the Serbian army slowly but increases significantly . One of the most important is the presence of international activities and cooperation with the Centre " George Marshall " in which we see one of the most important partners of the Center for Peace Operations. We have common goals and similar roles, to educate and prepare students for mission in the contemporary security environment is very complex for various reasons. Therefore , the exchange of experiences and cooperation on future projects will be of great importance. This means that in the next few days you will exchange knowledge and discuss peace and stability operations , as general Radovanovic said, wishing everyone good work and a pleasant stay in Serbia.