Joint exercise of the SAF and Hungarian riverine units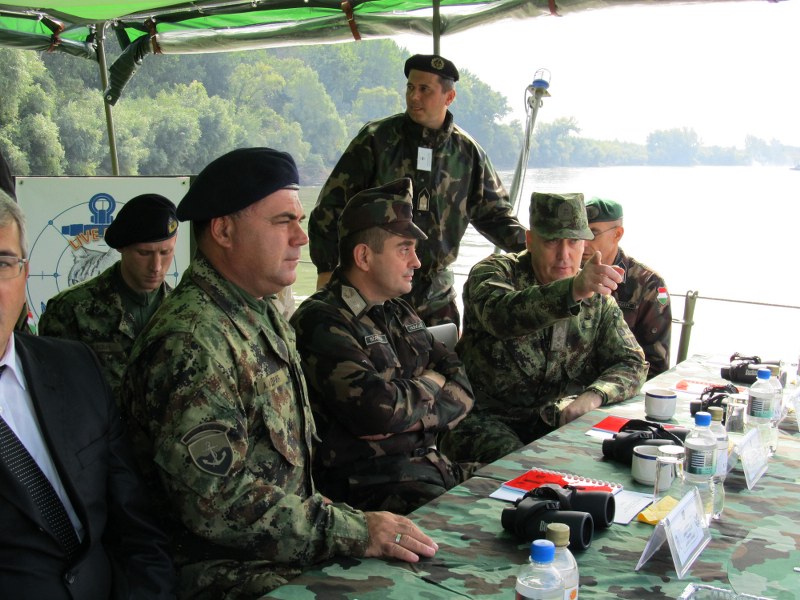 Members of the riverine of the Serbian Army and the Armed Forces of Hungary, on the shooting ground "Titel " on the river Tisza , performed the firing from artillery weapons on ships.

The gunners, members of the First Squad river River Flotilla of the Serbian Army and the First Regiment of the Armed Forces demining Hungary, fired at targets on land and water.

The firing was conducted from the river minesweepers type "Nestin " of the River Flotilla, which the Hungarian armed forces also have. In addition, this year more demanding and complex joint live firing was performed of vessel groups, which had not been done by Hungarian Riverine units.

From the deck of the ship "Sabac " the tactical operation and firing led by Lt. Col. Venko Mehandziski , Chief of Fleet, was observed by Lieutenant General Aleksandar Zivkovic , commander of the Army, Brigadier General Dr. Gabor Boronda , commander of the Hungarian army , Colonel Andrija Andric , River Flotilla commander and Lieutenant Colonel Laszlo Antal, commander of the First Demining Regiment of the Hungarian riverine.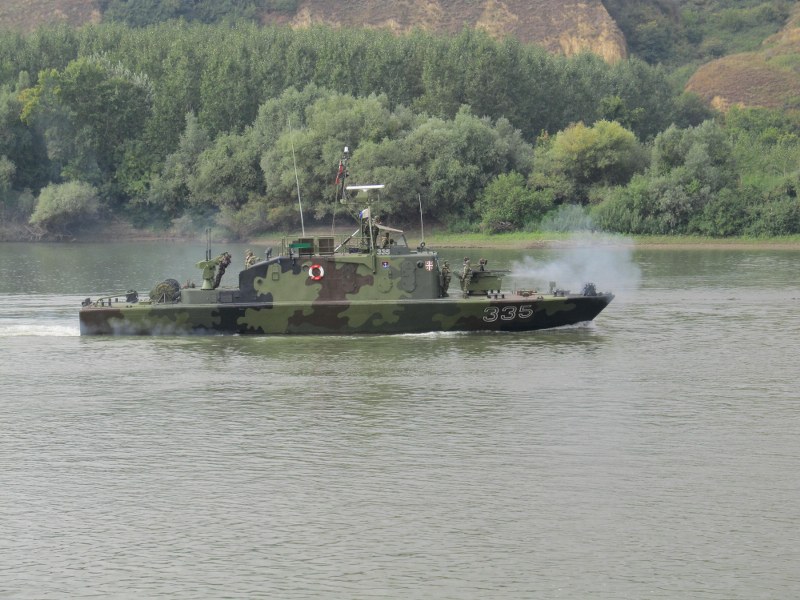 This two day shooting exercise was preceded by a joint theoretical and practical preparation of ships' crews .

- During the exercise we had very good cooperation , and we will continue to imporve it in the future, especially in the integration of our ships' crews . - Said Brigadier General Boronda .

- It is important to note that, in addition to sharing experiences and improving training, joint exercises such as this are a chance for developing mutual understanding and serve as a contribution to strengthening good neighborly relations, and therefore the security of the region. - General Zivkovic said, stating that the results were excellent..