Assistant Minister Jovanovic meets with the newly appointed ambassador of India
Assistant minister for defense policy Miroslav Jovanovic received the newly appointed Ambassador of the Republic of India in Belgrade HE Narinder Chauhan .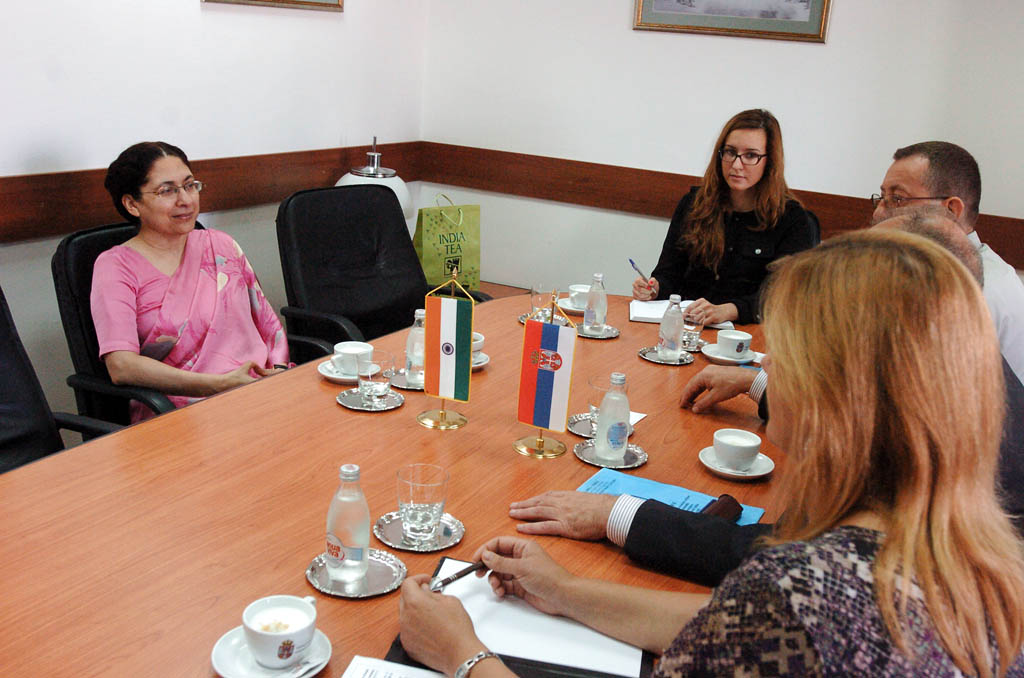 Jovanovic acquainted Ambassador Chauhan with the organization of the Ministry of Defence of the Republic of Serbia and the functional roles and missions of the Department of Defense policy. He said that the two countries have excellent political relations based on friendly historical heritage and mutual respect, but there is room for further improvement of cooperation at all levels ,particularly in economic and cooperation in the field of defense.

Ambassador Chauhan emphasized that the project in Indjija was going as planned, stressing their expectation that the IT park, as well as the planned training center, are just the beginning in a series of joint projects that will benefit the governments of both countries, and according to the Indian side it will lead to the promotion of Serbia as a natural leader in the region. India welcomes Serbia's efforts to join the EU and has offered its unconditional support and good service. Ambassador Chauhan highlights the willingness of the Indian parties to convey their advice and vast experience gained in the negotiations with the EU and the World Trade Organization , in order to create conditions for the recovery and rapid economic growth in Serbia.

It was pointed out that there are conditions for cooperation in the field of defense has reached a high level of general and political relations. It was emphasized that the recently newly appointed DA of India with his seat in Prague will contribute to cooperation in the fields of military education , military medicine , military- technical and military- economic cooperation in the future.

At the end of the meeting , Ambassador Chauhan invited a high level delegation of Mod on behalf of the Indian Secretary of Defense to visit to India in order to identify possible forms of cooperation. She particularly emphasized the potential of research and implementation of projects in the field of defense production with the possibility of a joint appearance on third markets, pointing out that she will personally see to achieving this goal.