Preparations for Live Fire Exercise at "Shabla"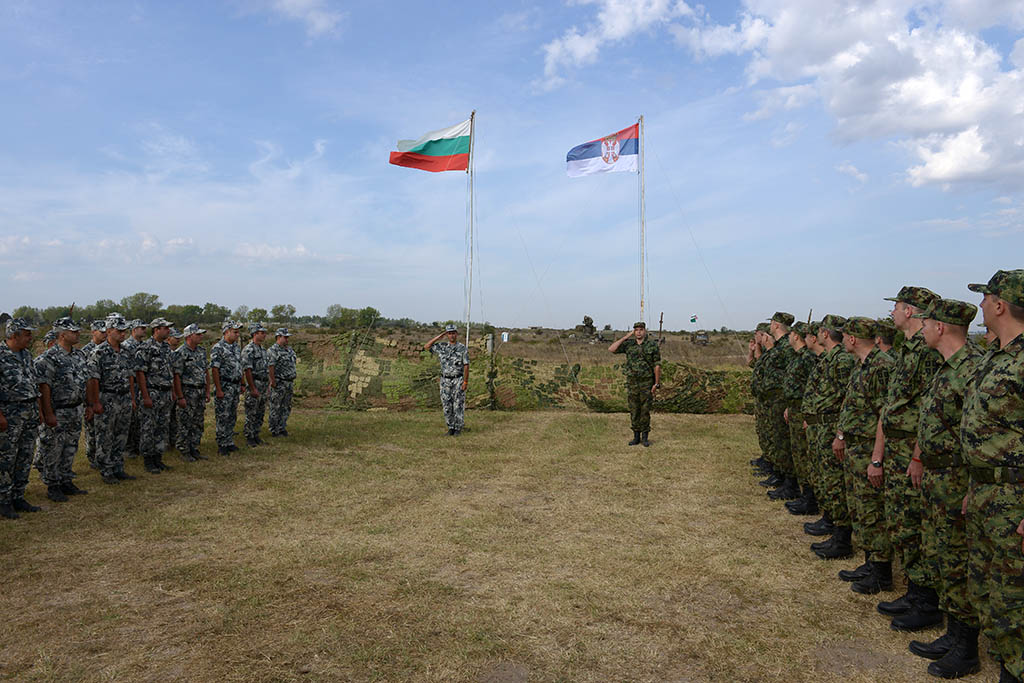 Members of the 250th Air Defence Missile Brigade and Air Force and Air Defence Command participating jointly with members of the Bulgarian Army in the tactical exercise "Shabla 2013", at the Black Sea, from 22 to 29 August, are working according to the plan.

After the flags of the two countries had been raised at all working points, the crews of the Serbian Armed Forces and the Bulgarian Army began working together to prepare the missile rocketry for live fire exercise and technical inspections of missiles and missile systems, "NEVA" and "CUBE".

The leader and commander of the exercise Major General Miodrag Gordic and Brigadier General Dusko Zarkovic are satisfied with the professional work and dedication of the members of the 250th missile brigade of the Serbian Armed Forces. Motivation and adrenaline visibly present, especially in young rocketeers, promise good results in the upcoming live firing at air targets.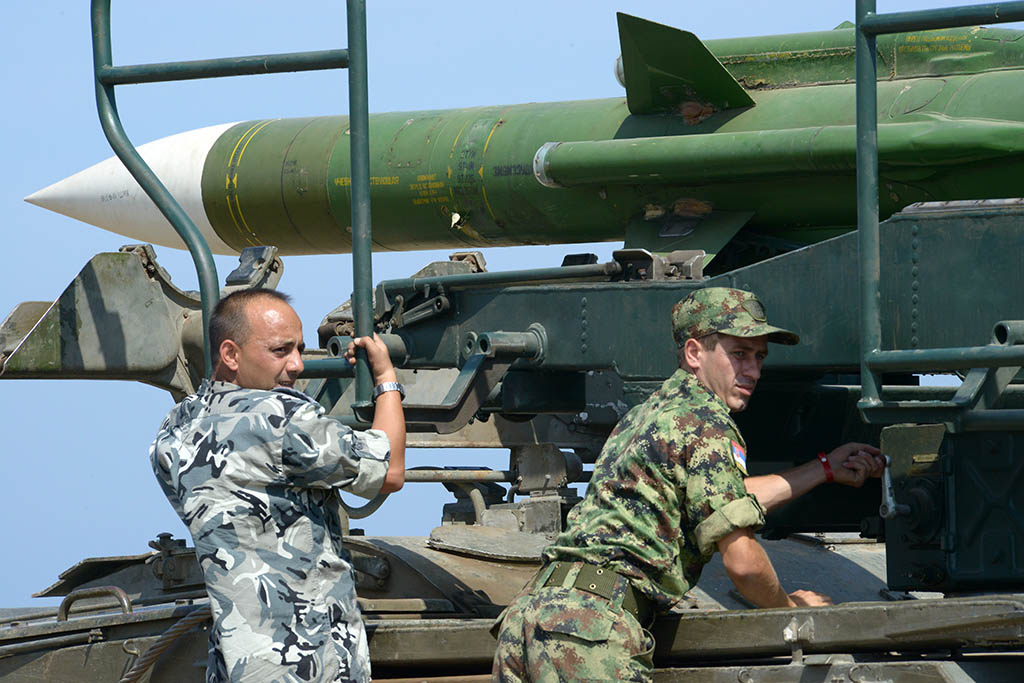 Serbian crews are combined and composed mainly of members who will have their baptism of fire at exercise "Shabla 2013", but there are colleagues who have already smelled gunpowder of missiles in the previous two exercises in the Black Sea.

Although it is a complex task, all-day operation of our crews and the Bulgarian ones takes place completely according to the plan, and the peak will be live firing on 29 August, as the crown of the most complex form of training of air defence units.

Upon arrival at Shabla, our generals were welcomed by the AF&AD Deputy Commander of the Bulgarian Army, Brigadier General Radev and Commander of the Missile Brigade and the Base, Colonel Dimitrov, with core members of the command. It is expected that the final preparations for live fire exercise will be monitored, together with the Serbian generals, by the Bulgarian Army Air Force and Air Defence Commander, General Popov.