Promotion of Reserve Officers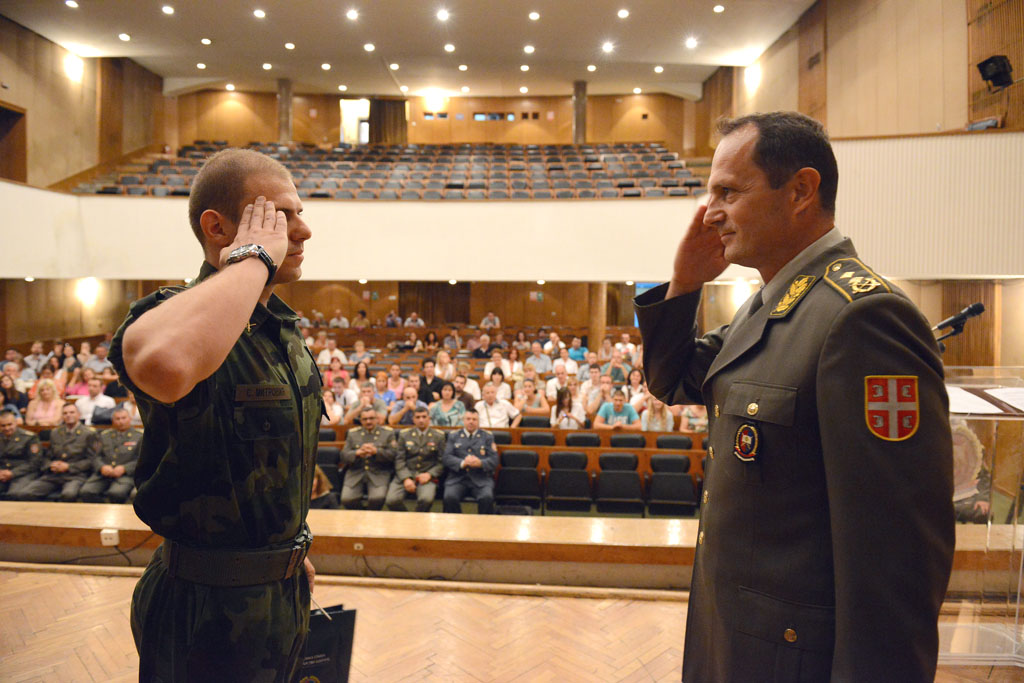 In the Ceremonial Hall of the Military Academy, today, a ceremony of promotion of the Reserve second lieutenants of March 2013 generation was held. School for reserve officers was completed by 40 students: 11 in armoured branch units, 9 in artillery branch, 10 in AA artillery rocket units and 10 in engineering branch.

Head of the National Defence School Colonel Mile Jelic stressed the importance of education of reserve officers for the defence system, especially for the Serbian Armed Forces in terms of successful manning and complete preparations for the defence of the country.

- A country can be defended only by trained and prepared people, which is most successfully achieved by education that is indispensable in order to achieve maximum capacity of the system as a whole and the individuals who are a part of it. Professional element of the Serbian Armed Forces for you is support in manning, training, and execution of combat operations, and you are a constant power for the military. Our system is getting today another generation of high-quality, ready for great efforts, great challenges, and the generation of young people that will be holders of the verified values and tasks in the missions of our armed forces, said Colonel Jelic.

Commandant of the Military Academy, Major General Mladen Vuruna presented the awards to the best in the league, lieutenants Stefan Mitrovic, Bojan Anđelinic and Izstok Susi.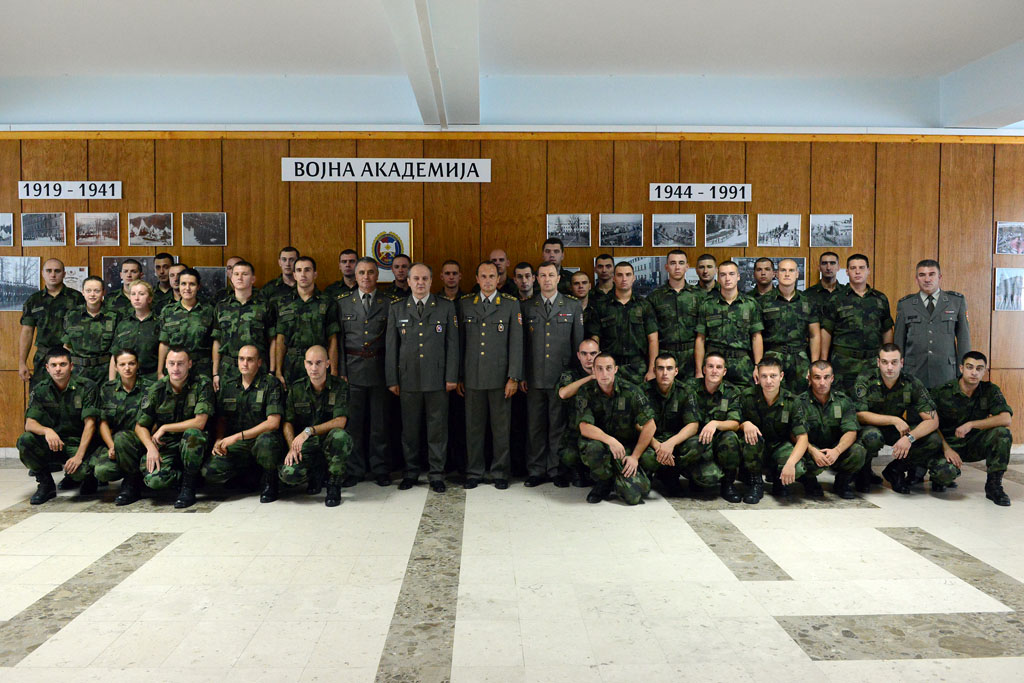 Addressing the audience on behalf of all the students, the first in the rank Second Lieutenant Mitrovic, pointed out that today's ceremony is maybe modest, and in relation to the Serbian and military officers' tradition is small, but not insignificant.

- For those of us who are here before you today it has deep meaning. Today, we acquire not only the right but also the honour to call ourselves the officers. Families can be proud to have officers among themselves and Serbia as of today can record 40 new names to help themselves. For us, this moment crowns the past six months. I'm proud of all of us young people that we willingly put ourselves at the disposal of the country, and of the energy, enthusiasm and perseverance that we had. The fact that I stand here today I do not perceive only as my personal success, but the success of all of us, Lieutenant Mitrovic said.