Meeting with Chinese Delegation
Today the delegati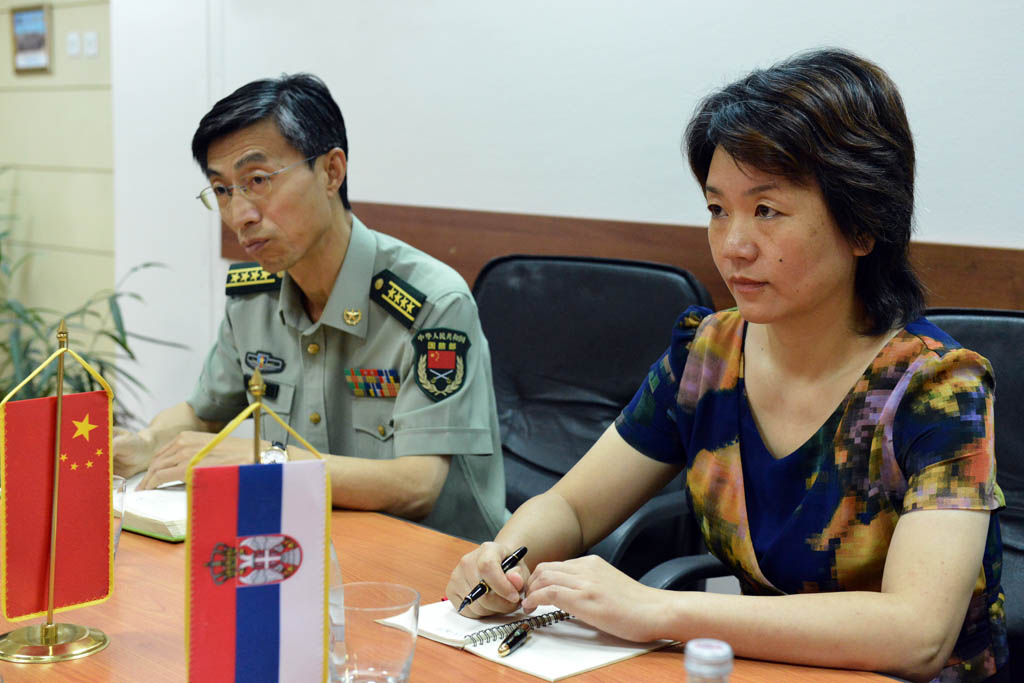 on of the Ministry of Defence of the Republic of Serbia, headed by the Assistant Minister for Defence Policy Miroslav Jovanović, has held a meeting with the delegation of the Embassy and the Defence Delegation of the People`s Republic of China headed by Mrs. Hua Jafang, the Advisor in political issues and Chargé d`affaires to the Embassy of the People`s Republic of China.

Well developed cooperation between the two ministries of defence has been confirmed, as well as China's strong support to preserving the sovereignity of the Republic of Serbia.

Chinese delegation has been acquainted in detail about the allocation of the assets of the donation on medical utility vehicles.
Talks addressed also the promotion of bilateral cooperation and cooperation in the area of defence for the next period. In addition, the possibilities of China investments into Serbia through specific projects were considered.

Chinese party was delivered several draft project proposals that could be realized in the future period.