Marking 135 years of the work of Military Hospital in Nis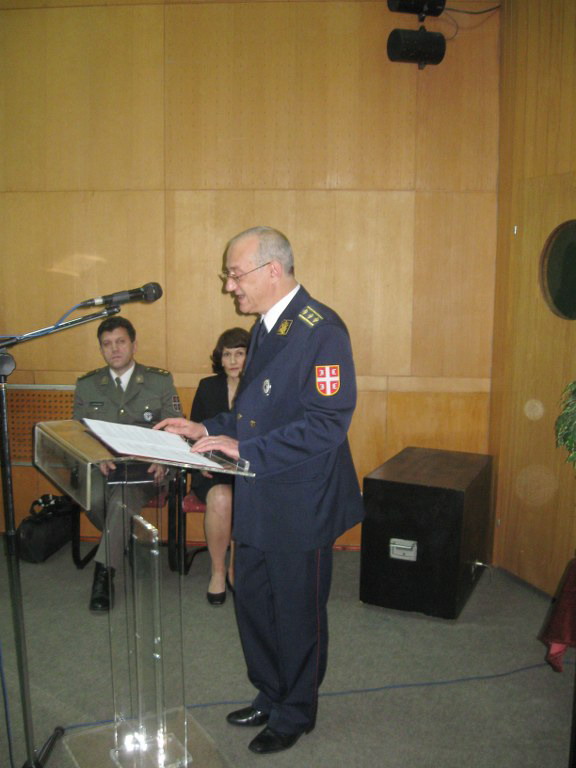 A ceremony to mark the 22nd January – the Day of the Nis Military Hospital and 135 years of the existence of that health facility has been held today in Nis.

Congratulating the holiday, Head of the Military Health Department of the Ministry of Defence Zoran Popovic said that the engagement of doctors and medical technicians of the Military Hospital in the 1999 war and reminded of the need for greater international cooperation and participation of military health care in UN and EU-led peacekeeping operations.

Director of the Nis Military Hospital, Colonel Radisa Vitas, pointed out that the promotion of civil-military cooperation is a segment that requires significant improvement in the forthcoming period because the Military Hospital has always been and will be a part of the overall health system in the region. He recalled that this institution has taken part in peacekeeping operations since 1973 by their participation in UN missions in Sinai and in Angola, and nowadays by their engagement in Congo, Uganda and Somalia.


As a token of good cooperation, the Military Hospital awarded Belgrade MMA plaques to the Army Command, Clinic of Cardiology, Nis Clinical Centre and the Institute for Public Health, as well as letters of thanks to a number of institutions, enterprises and the media, while those who are the best in the Military Hospital received recognitions and awards.

On the occasion of the holiday, delegations of the Nis Military Hospital and the Association for the cultivation of the libertarian tradition of Serbia laid wreaths at the monument to those who died of typhus.