Marking the 95th anniversary of Toplica uprising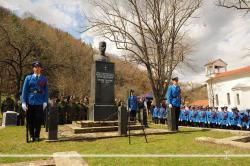 To mark the 95th anniversary of the Toplica uprising in the village of Gornji Grgur, in the municipality of Blace, today organized a ceremony attended by the Acting President of the Republic of Serbia Slavica Djukic Dejanovic, Prime Minister Mirko Cvetkovic, Minister Sutanovac and Deputy Chief of General Staff Maj. Gen. Milan Bjelica and his associates, the Minister Interior Minister Ivica Dacic, local authorities and religious communities.

On this occasion, Prime Minister Cvetkovic said that the uprising in Toplica is a paradigm of Serbian history. "This event is somewhere between reality and myth, in which are Serbian heroism and discord are present. It is an opportunity to rethink the lessons learned from this turbulent history, and to answer the question where is Serbia today and chart a path to its future ", he said.

After the liturgy in the church where the relics of Kosta Vojnovic, the leader of the Toplica uprising, there was a memorial service for fallen soldiers and victims of aggression in World War I, then the delegation laid wreaths at the monument to the heroes of the uprising.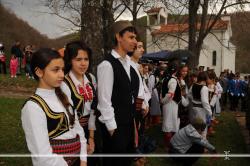 This was an uprising of the Serbs against the Bulgarian and Austro-Hungarian occupation during World War I. It was the only one uprising in the occupied country throughout the First World War, and lasted from 21 February to 25 March 1917.

The reason for the outbreak of the uprising was the recruitment of Serbian youths into the Bulgarian army, and the first open conflict of Serbian troops and the occupying armed forces is recorded to have been on 12 of March. In these battles that lasted 20 days and claimed the lives of about 6,000 insurgents, although the number of civilian victims is considered to have been greater.

The fighting continued after the 25th March, when Bulgaria officially proclaimed the end of the war activities, and lasted throughout the whole of 1917. Battles on the territory of Blace were led by Kosta Vojnovic, are considered the most important, and just at the place of his death in 1917 a ceremony 2was held today marking the anniversary of the uprising.