Minister Stefanović meets with the Ambassador of Cyprus, Mr. Theophylactou
Deputy Prime Minister and Minister of Defence Nebojša Stefanović, PhD, met with the Ambassador of the Republic of Cyprus, H.E. Demetrios Theophylactou, today.

At the beginning of the meeting, Minister Stefanović expressed his belief that good relations between Serbia and Cyprus based on the historical closeness and friendship between the two nations would continue during Mr. Theophylactou's term as ambassador.

Pointing out the importance of mutual support in adhering to the principles of international law, Minister Stefanović thanked Cyprus for its principled position on preserving Serbia's territorial integrity and sovereignty and pointed out that Serbia supported the territorial integrity of Cyprus in the same way.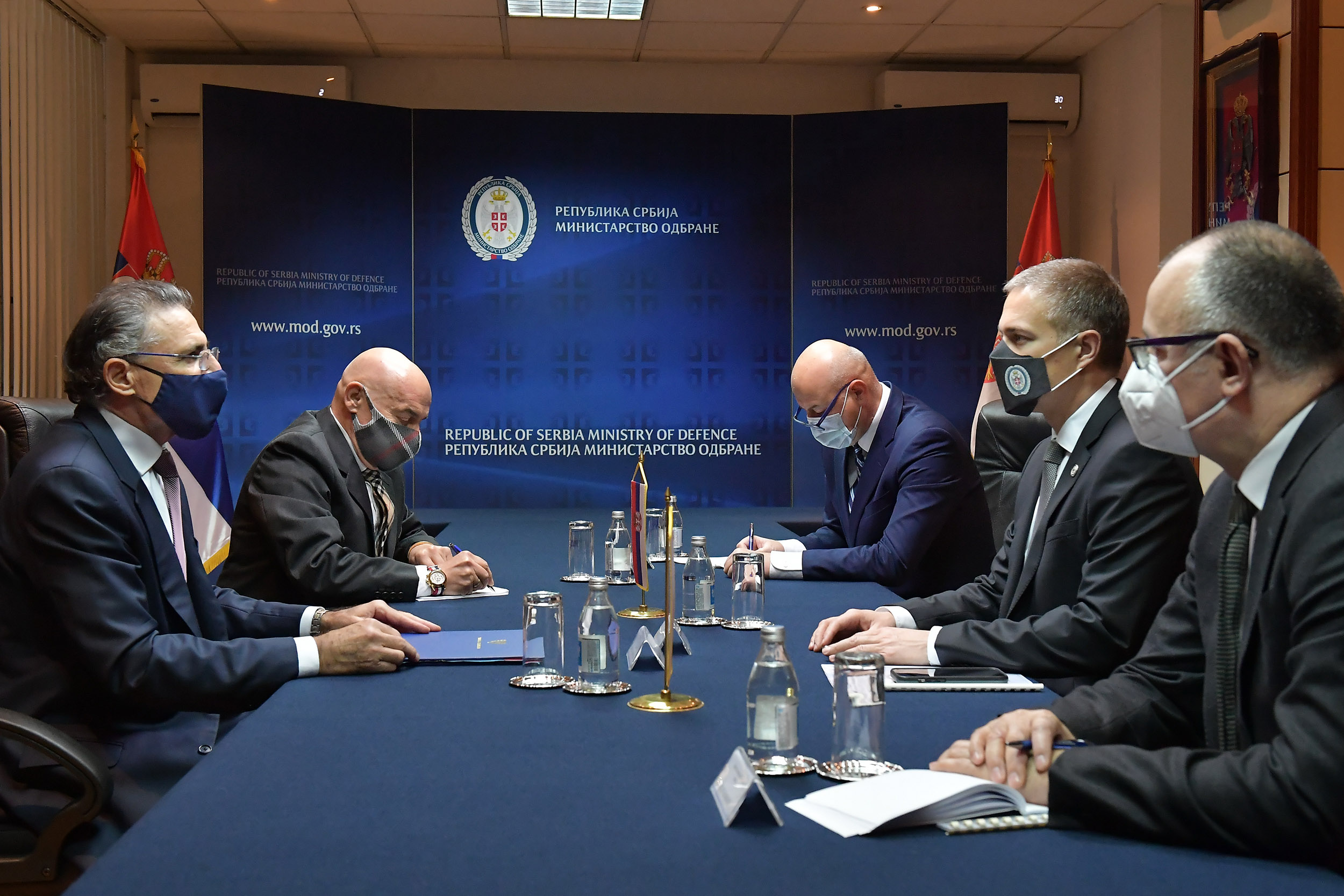 Later during the meeting, Stefanović emphasized our commitment to intensifying cooperation in the field of defence, respecting mutual interests, especially in the field of military-military and military-economic cooperation.

Ambassador Theophylactou thanked Serbia for its support in finding a comprehensive solution to the Cyprus issue and its efforts to help preserve peace by deploying members of the Serbian Armed Forces to UNFICYP. He emphasized that he would support all activities that contribute to the improvement of cooperation in the field of defence.