Minister Stefanović inspects final preparations of temporary Covid hospital at Novi Sad Fair
Deputy Prime Minister and Minister of Defence Nebojša Stefanović, PhD, and the Mayor of Novi Sad Miloš Vučević visited tonight members of the Serbian Armed Forces and the City of Novi Sad's volunteers who are making final preparations for the opening of a temporary Covid hospital in the Novi Sad Fair's hall.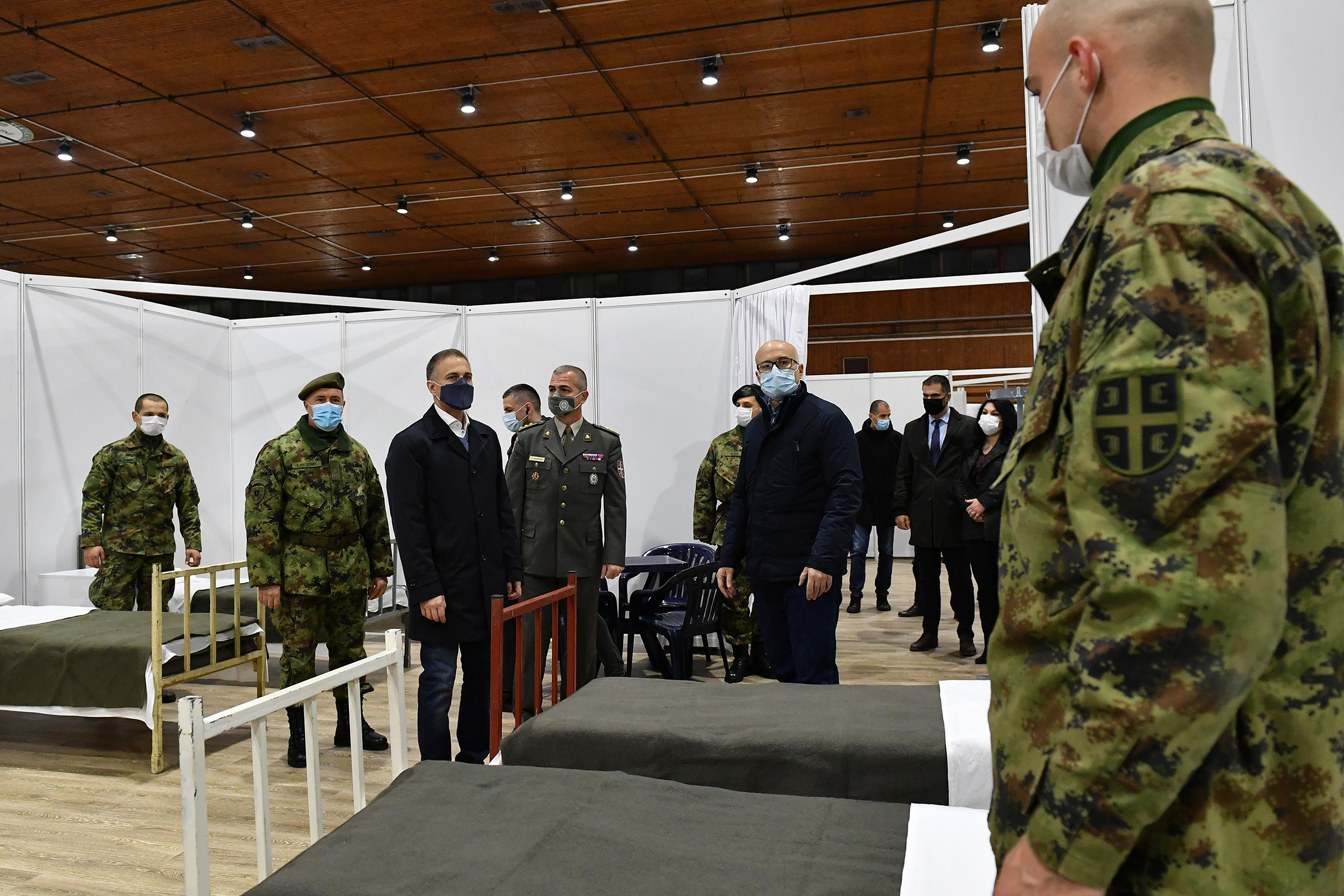 As Minister Stefanović emphasizes, even though this is not a joyous occasion since this space is being prepared for the accommodation of Covid-19 patients, it is reassuring to see cooperation between the military, local self-government and the Fair's employees.

- The cooperation between all these people who came to help prepare the Fair to admit more than 300 patients who will have the opportunity to receive medical attention here. I am glad to see that members of the armed forces have been working together with the local self-government since the beginning. Besides professional members of the armed forces, I have also seen soldiers who are doing voluntary military service here and I've seen how much these young people love their country – stated Minister of Defence.

According to him, since the President of the Republic issued an order for the armed forces to join in during the first wave, from March until today, their members have been engaged in numerous tasks and have been assisting their people wherever necessary in order to beat this disease as quickly and easily as possible.

- I would also like to thank the people of Novi Sad who have been dedicated and present all the time. I would also like to thank Mayor Vučević and the whole team. It is obvious that the close cooperation gives results – said the Minister emphasizing that joint hard work made it possible for the Fair to be ready in only 24 hours.
According to Mayor of Novi Sad, what had been announced was fulfilled in a little over 24 hours.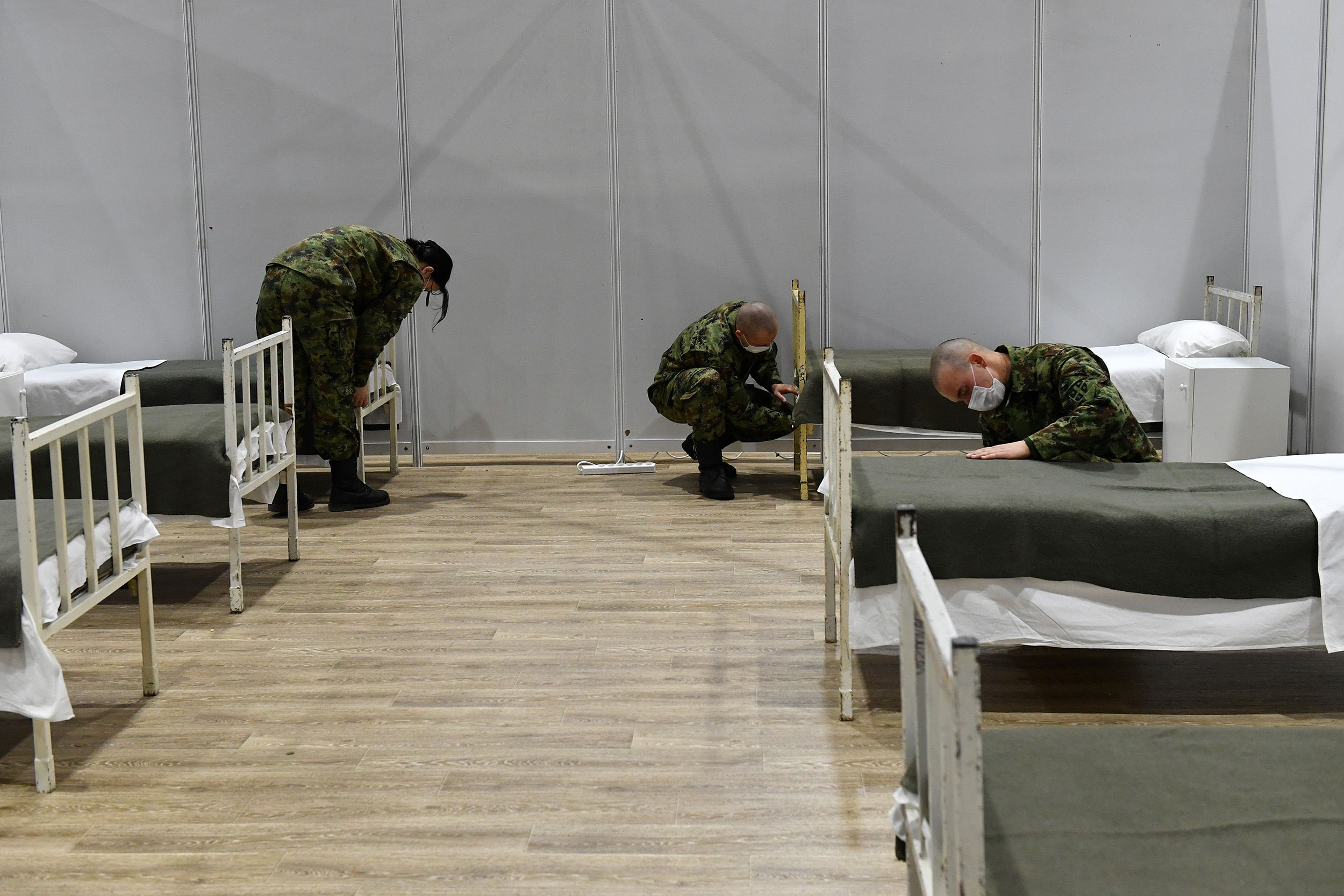 - The hall at the Novi Sad Fair is ready to serve as a temporary Covid hospital in the coming period. The circumstances and the development of the epidemiological situation in Serbia and Vojvodina called for it. In accordance with the Provincial Secretariat for Health's proposal, the Ministry of Defence, the First Army Brigade and the City of Novi Sad, together with the Novi Sad Fair, have provided everything. Many thanks to all the soldiers and volunteers of Novi Sad and everyone who participated in getting everything ready - said Vučević.

Given that the epidemiological situation in our country is not mitigating, by setting up a temporary Covid hospital at the Novi Sad Fair, an additional capacity of 312 hospital beds was obtained. Commander of the First Army Brigade, Brigadier General Zoran Nasković also visited the temporary Covid hospital in Novi Sad tonight.