Minister Stefanović meets with Ambassador of Belarus Brylev
Deputy Prime Minister and Minister of Defence Nebojša Stefanović, PhD, met with the Ambassador of the Republic of Belarus, Mr Valery Brylev today.

In today's meeting, Minister Stefanović emphasized that bilateral relations between the Republic of Serbia and the Republic of Belarus were characterized by traditional friendship and a good cooperation in general. He expressed gratitude for Belarus' support to the Republic of Serbia's demands for the preservation of territorial integrity.
Minister of Defence pointed out that the Republic of Serbia was fully committed to military neutrality.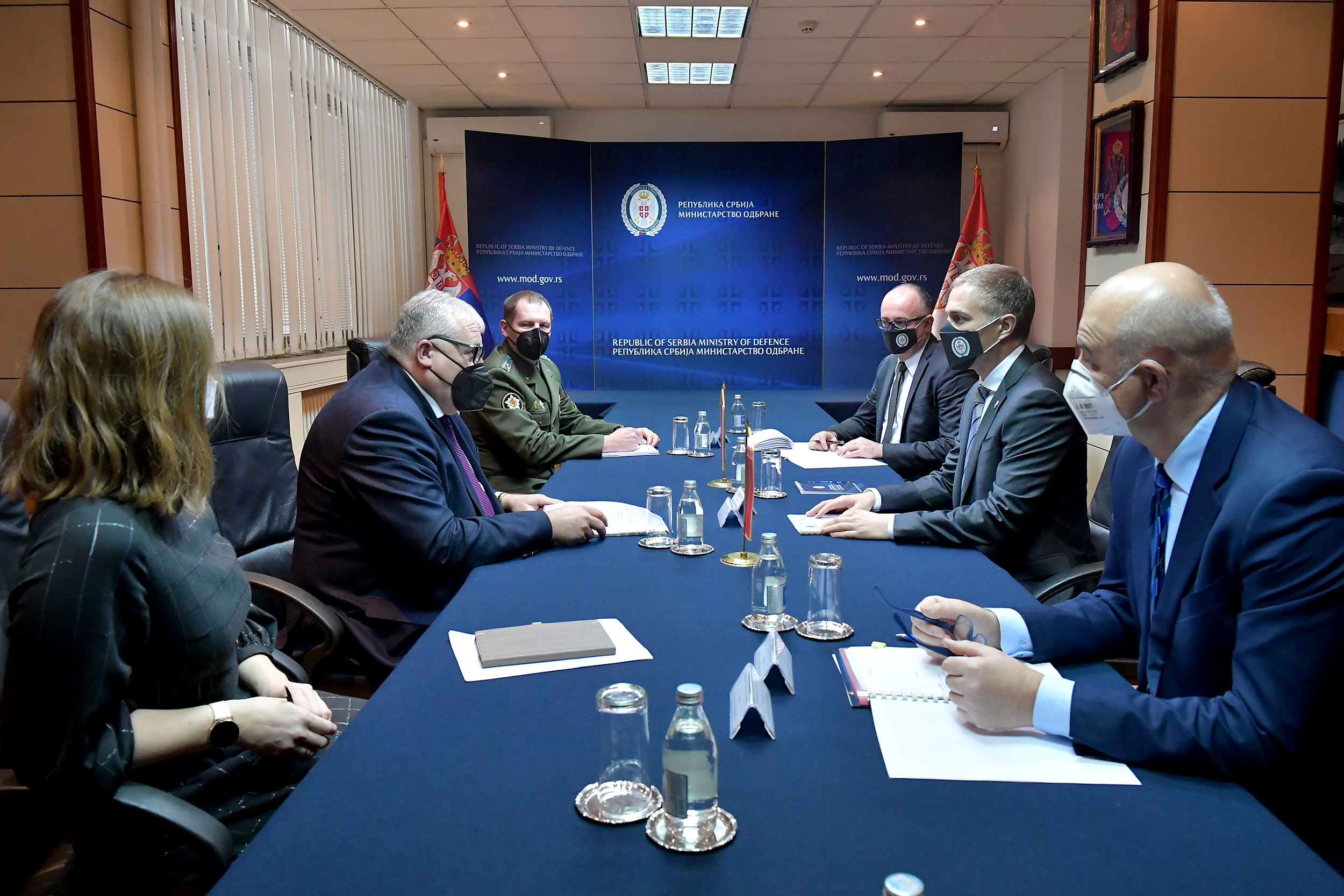 Ambassador Brylev congratulated Minister Stefanović on his appointment as Minister of Defence and wished him success in his new role. He conveyed Belarus' commitment to further improvement of cooperation with the Republic of Serbia, emphasizing that the Republic of Belarus strongly supported the Republic of Serbia in the preservation of its territorial integrity.