Minister Stefanović meets with Ambassador of Slovakia Rosocha
Deputy Prime Minister and Minister of Defence Nebojša Stefanović, PhD, met with the Ambassador of the Slovak Republic to Serbia, Mr Fedor Rosocha.

At the beginning of the meeting, Minister Stefanović emphasized the role and importance of bilateral relations between the Republic of Serbia and the Slovak Republic, and expressed his gratitude for Slovakia's firm position on the issue of non-recognition of the unilaterally declared independence of the so-called Kosovo. He also emphasized Serbia's intention to establish increased cooperation with the Slovak Republic in the areas of mutual interest.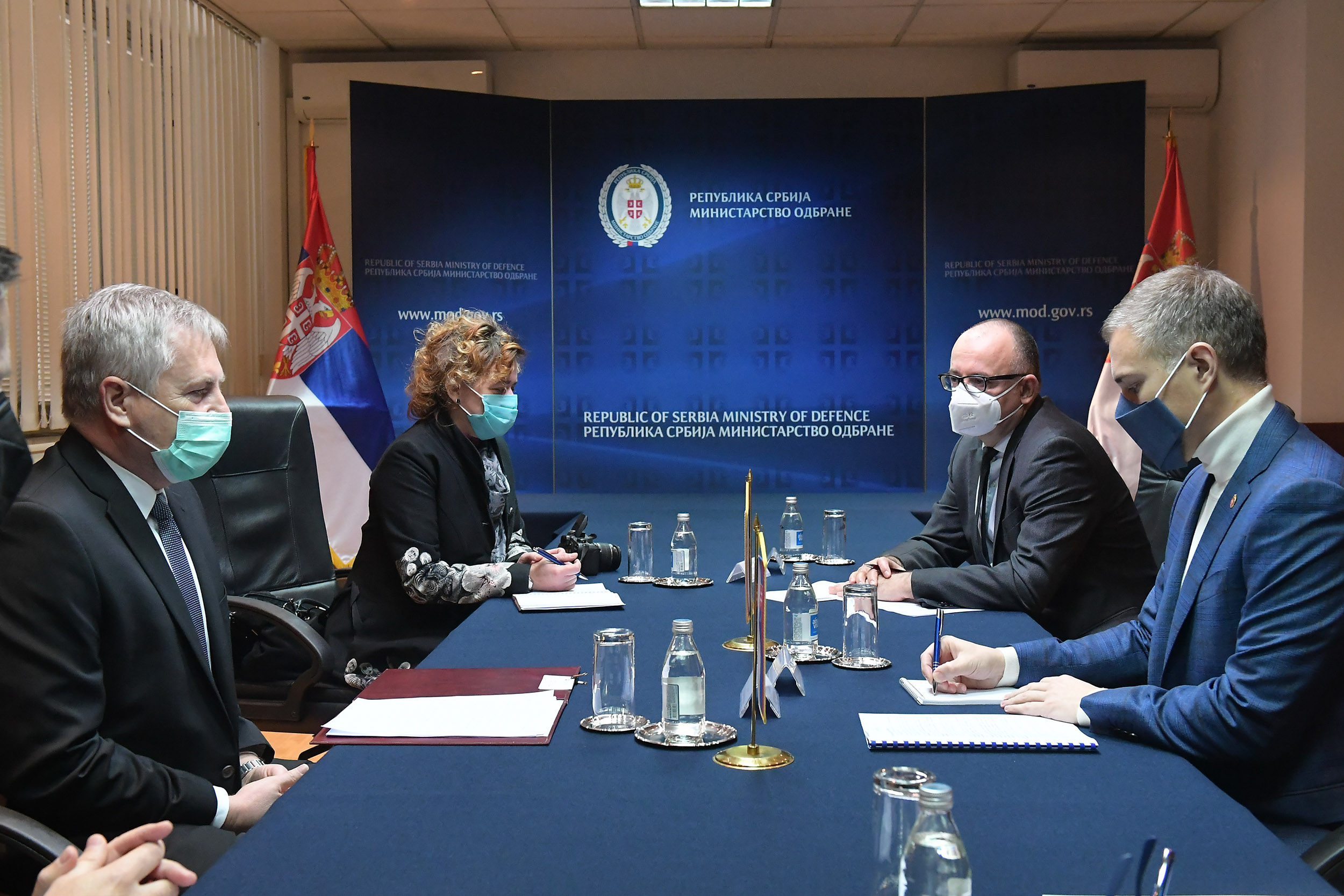 Minister Stefanović noted that EU accession is Serbia's priority and that we can benefit greatly from the friendly Slovakia's experience and assistance.

At today's meeting, Ambassador Rosocha congratulated Minister Stefanović on his appointment as the Minister of Defence and wished him success in his future endeavours. He pointed out that Slovakia respects Serbia's territorial integrity and supports its neutrality. He assessed that relations between the Republic of Serbia and the Slovak Republic were at a high level, and expressed hope and confidence that this steady trend would continue in the future, including the cooperation in the field of defence and security.