Minister Stefanović meets with Ambassador of Netherlands Plug
Deputy Prime Minister and Minister of Defence Nebojša Stefanović, PhD, met with the Ambassador of the Netherlands, Mr Gilles Plug, today. Brigadier General Tommaso Vitale, Chief of the NATO Military Liaison Office, also attended the meeting, since the Embassy of the Netherlands is the NATO contact point embassy in Serbia.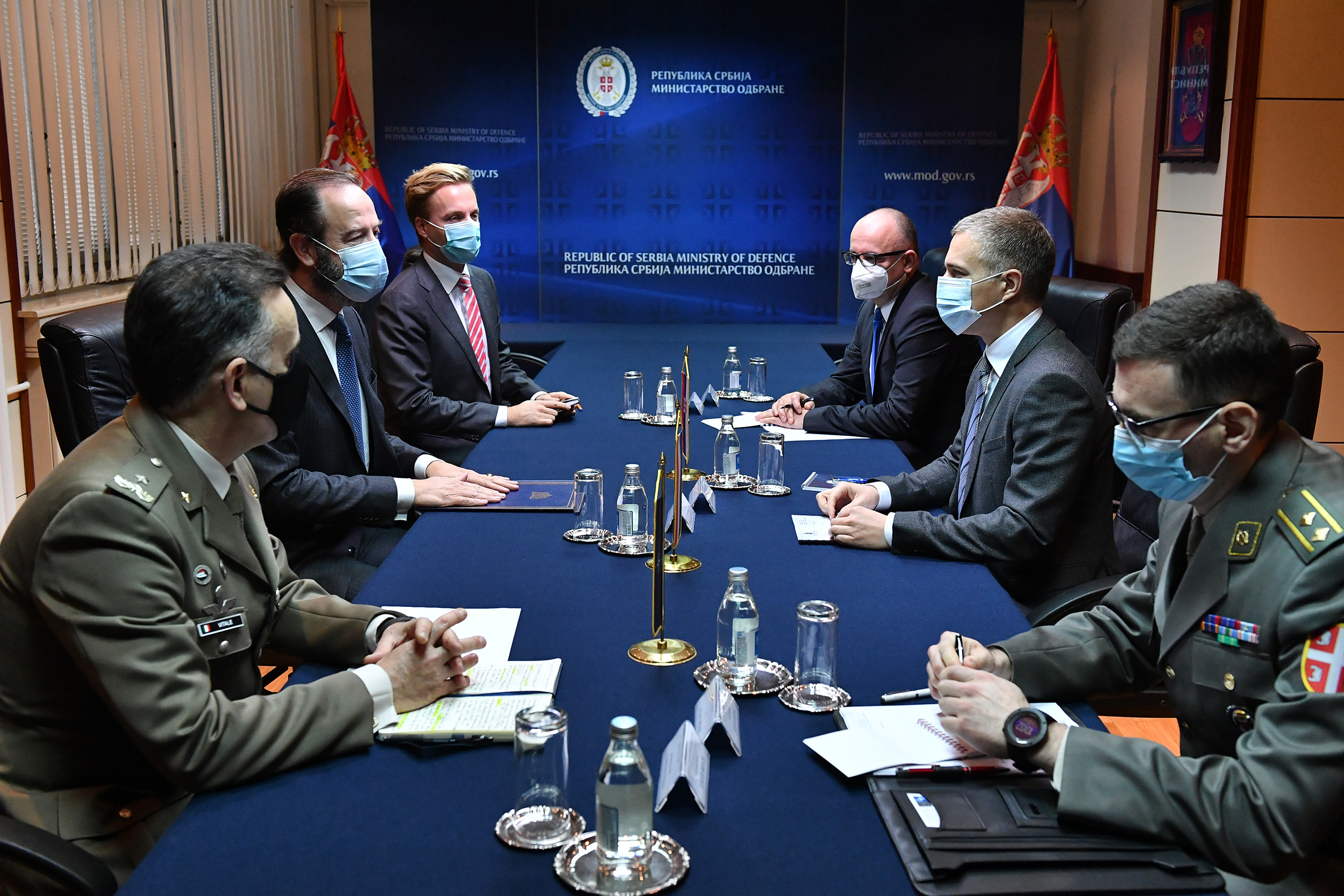 Minister Stefanović pointed out that the Republic of Serbia has no aspirations towards becoming a NATO member country and that our participation in the Partnership for Peace Programme is an ideal framework for cooperation. He also emphasized the importance of cooperation between the Serbian Armed Forces and KFOR in implementing UN SC resolution 1244 and the Military Technical Agreement.

Ambassador Plug assessed the cooperation between the Republic of Serbia and NATO as mutually beneficial and pointed out the possibility of using NATO's logistics resources in the field of medical cooperation, i.e. for the prevention and control of the COVID-19 pandemic.

Brigadier General Vitale commended members of the Serbian Armed Forces for their exceptional professionalism, emphasizing that the Republic of Serbia is a reliable partner which plays a key a role in ensuring stability in the region. He emphasized NATO's commitment to maintaining the number of KFOR's troops and fulfilling all obligations under their mandate.

During today's meeting, the two collocutors congratulated Minister Stefanović on his new appointment and wished him success in his future endeavours.