Minister Stefanović meets with Minister Gojković
Deputy Prime Minister and Minister of Defence Nebojša Stefanović, PhD, met with Deputy Prime Minister and Minister of Culture and Information Maja Gojković at the Belgrade's Central Military Club today.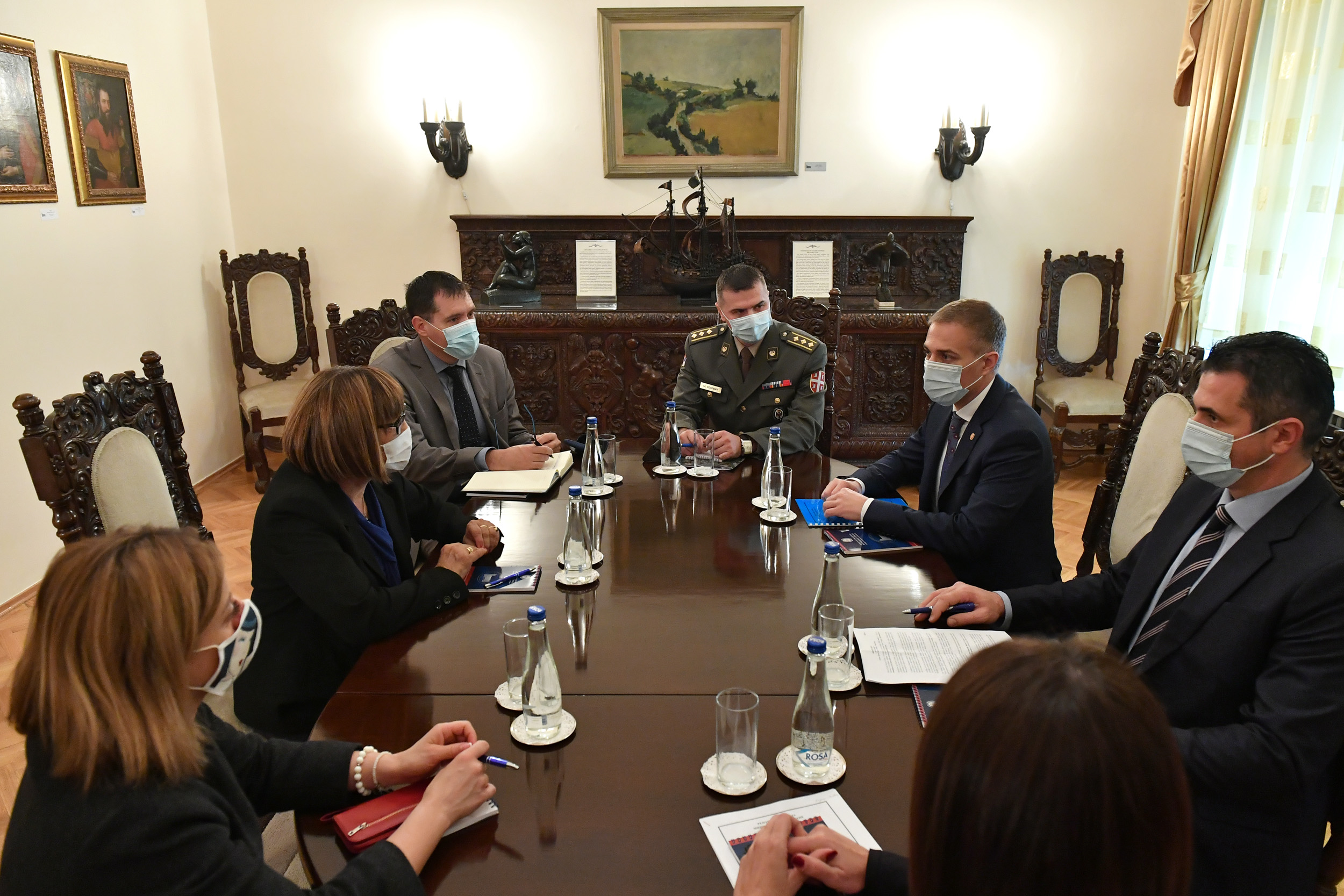 Stefanović and Gojković discussed the possibilities of cooperation between the two ministries in the field of culture and military tradition nurturing, as well as a project to repair the facade of the Central Military Club building.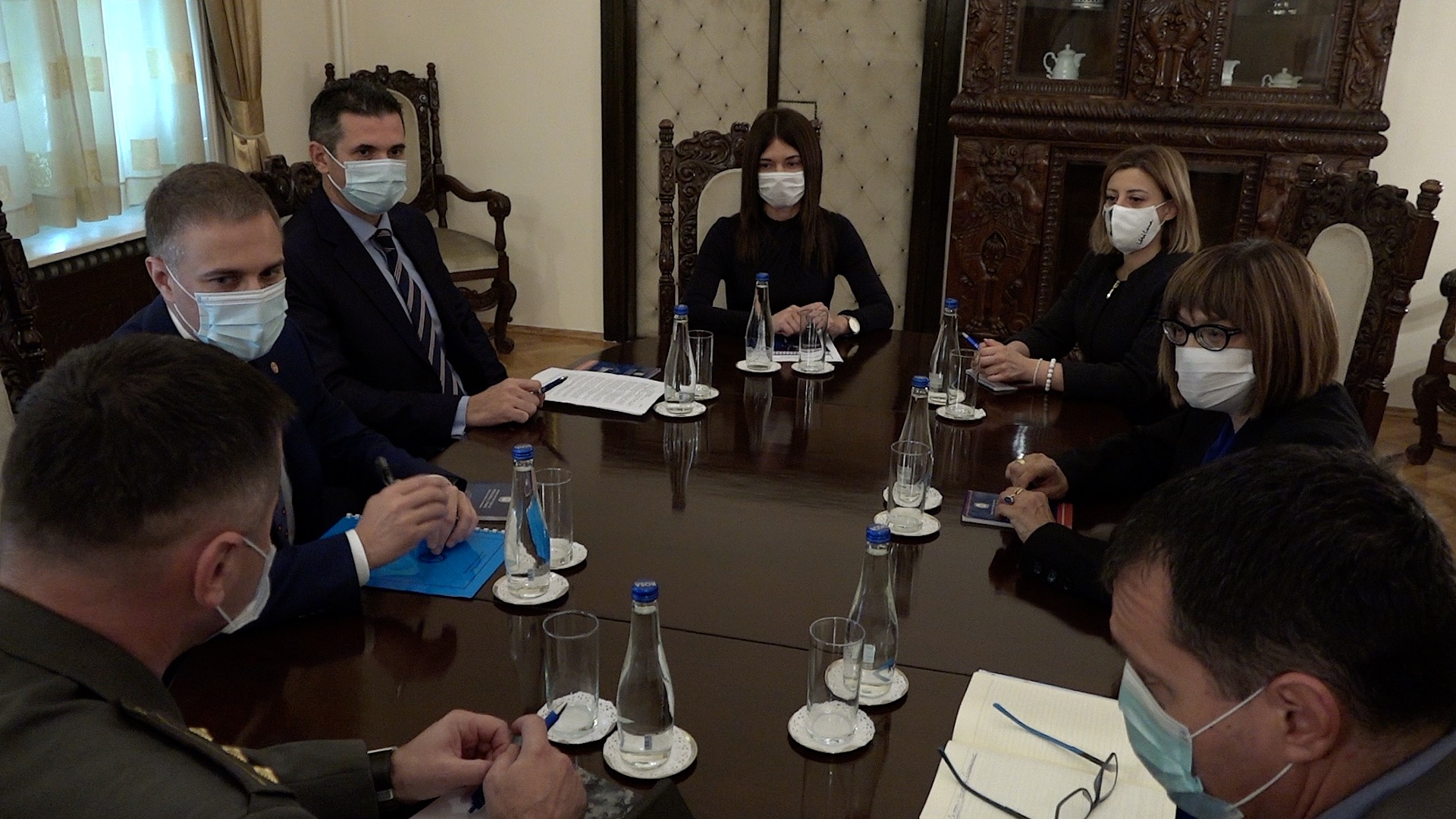 This building, also known by its original name – Veteran's Club, was designed by architects Jovan Jovanović and Živko Piperski and built in the period from 1929 to 1931. The building was extended in 1939 but the original building's style was retained. The Belgrade City Assembly declared the Central Military Club building a cultural asset in 1984. Today, the Central Military Club is the seat of the MoD's Public Relations Department - Media Centre "Defence" and the Artistic Ensemble "Stanislav Binički" and numerous cultural events such as exhibitions, concerts, book promotions, forums, and the like, are held there.