Minister Stefanović meets with Ambassador of Islamic Republic of Iran Pour Baei
Deputy Prime Minister and Minister of Defence Nebojša Stefanović, PhD, met today with the newly appointed Ambassador of the Islamic Republic of Iran to Serbia, Rashid Hassan Pour Baei.

At the beginning of the meeting, Minister Stefanović said that the two friendly countries have had historical ties and relations for more than 80 years and thanked the Islamic Republic of Iran for its principled position regarding non-recognition of the so-called Kosovo's unilateral declaration of independence.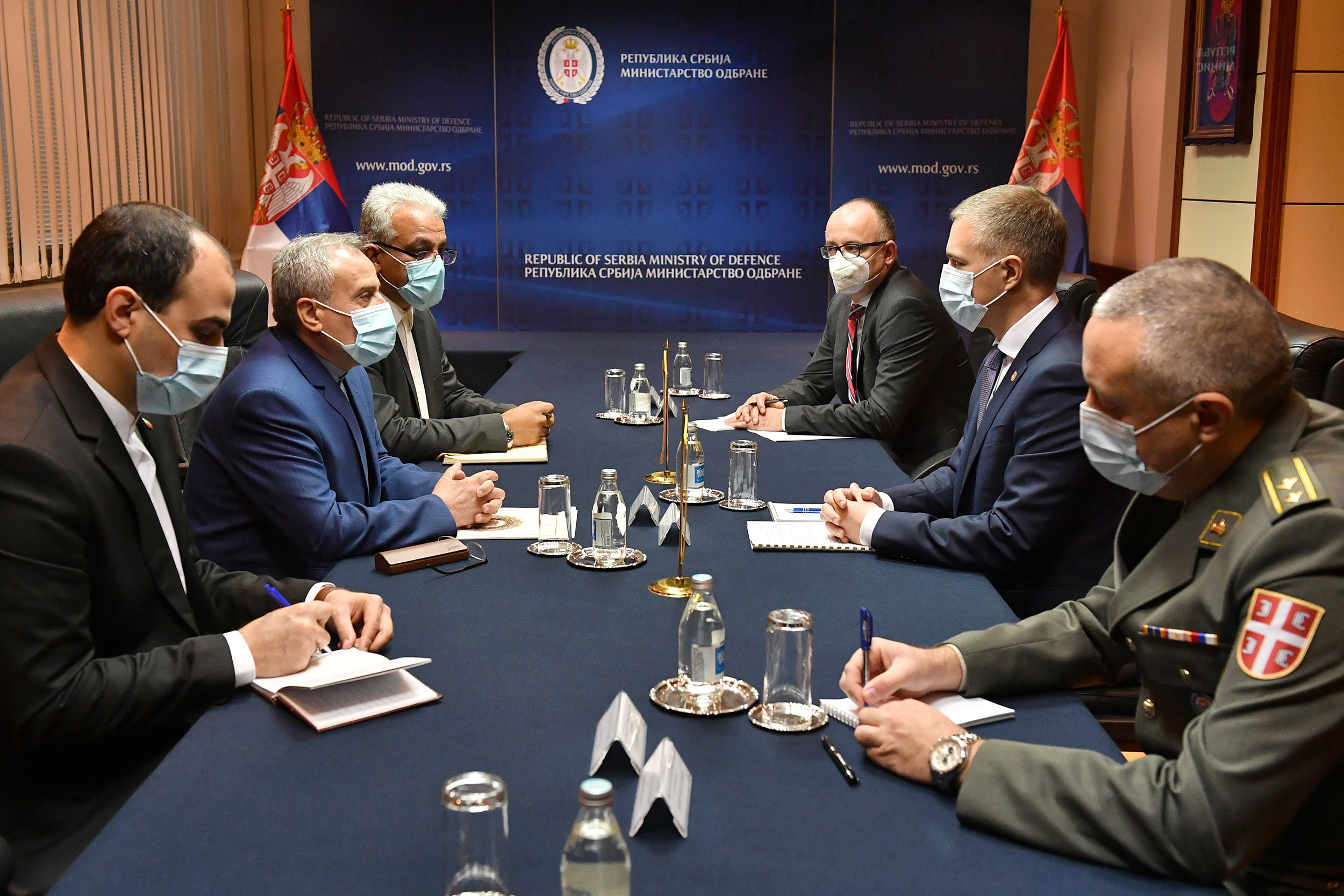 Minister Stefanović said that the Republic of Serbia remains committed to maintaining its neutral status, and that in accordance with the policy of President Aleksandar Vučić, our interest is to preserve peace and stability in order to make economic progress.

Ambassador Pour Baei congratulated Minister Stefanović on his appointment as Minister of Defence and wished him success in his future endeavours. He conveyed Iran's interest in establishing cooperation in the field of defence and emphasized that there are possibilities for closer cooperation in the field of military education, military medicine, and other fields of common interest.