Army and Infantry Day marked
The 16th November – Army and Infantry Day was marked in garrisons and garrison towns throughout the country to commemorate the day when, in 1914, one of the most important battles in the First World War, the Battle of Kolubara, began.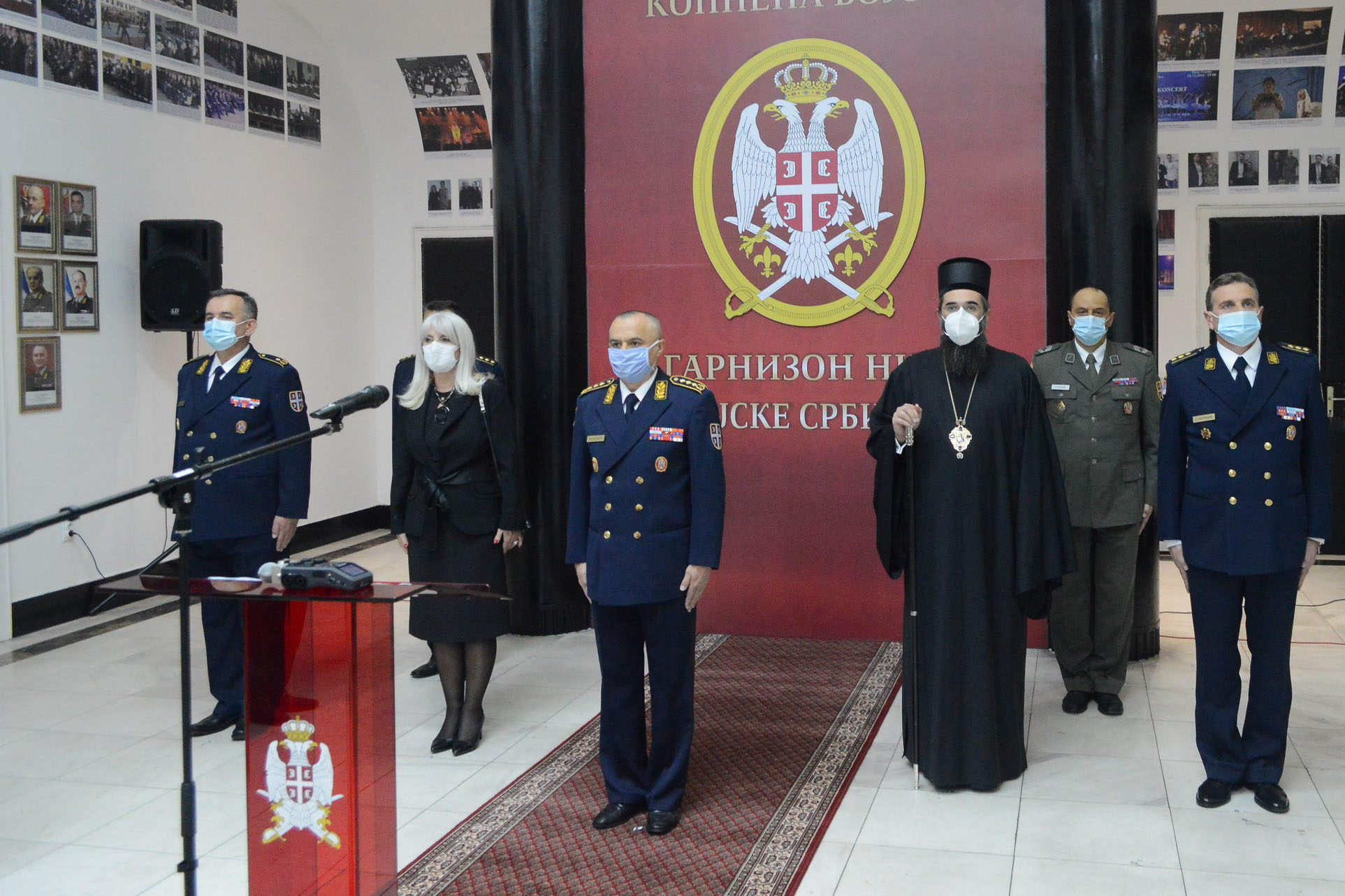 To mark the occasion, wreaths were laid at the Aleksandar Ujedinitelj Square in Niš, and a ceremony was held at the Military Club in Niš, where congratulatory messages were read and awards and recognitions were presented to the most deserving individuals.

In his address, Army Commander, Lieutenant General Milosav Simović, referred to the achieved results in the field of training, equipping and fighting Covid-19 and paid tribute to all members for their hard effort and absolute commitment to the Serbian Armed Forces.

Yesterday, members of the Army also observed the Patron Saint's Day– St. George's Day in autumn, (Đurđic), and the holidays were celebrated in compliance with the measures to prevent the spread of COVID-19.