Minister Stefanović meets with Hungarian Ambassador Pinter
Deputy Prime Minister and Minister of Defence Nebojša Stefanović, PhD, met with the Ambassador of Hungary to Serbia, Attila Pinter.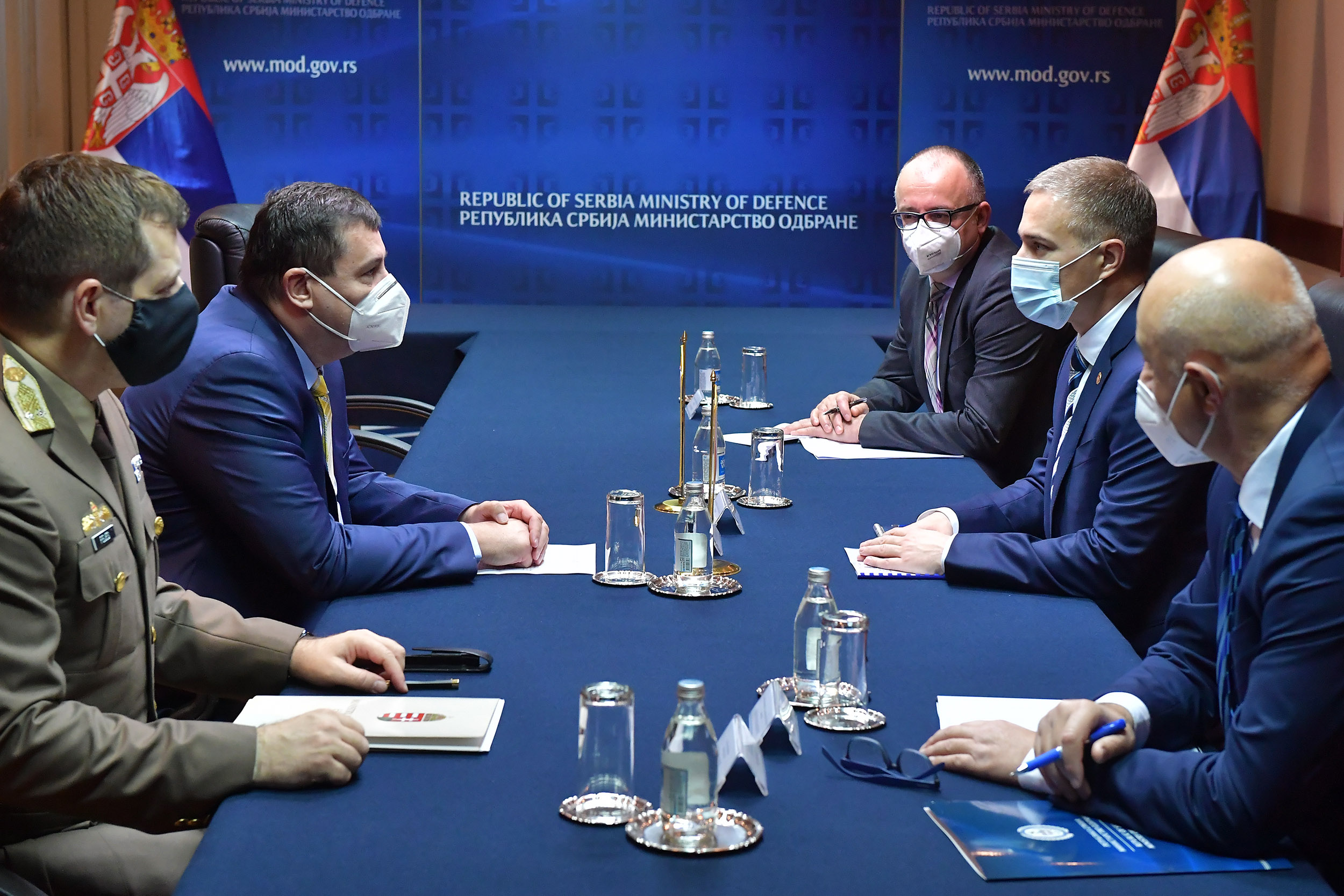 At the meeting, Minister Stefanović emphasized Hungary's role and contribution to maintaining stability in the region. He noted that Serbia's foreign policy goal is membership in the European Union, as well as ensuring cooperation with the countries in the region in order to preserve peace and stability which are essential prerequisites for economic growth.

Stefanović thanked the Ambassador for the Hungarian contingent's contribution to the KFOR and providing security to Serbian population in Kosovo and Metohija. Hungary's taking over the role of the KFOR Commander, which is expected in November, next year, will play a significant role in this.

The Minister expressed his satisfaction with the cooperation in the field of defence so far and assessed that there is room for its further improvement in the coming period.

Ambassador Pinter congratulated Minister Stefanović on his appointment as the Minister of Defence and wished him success in his further endeavours. He emphasized that the cooperation between the Republic of Serbia and Hungary in the field of defence has reached a historic high and that he is fully satisfied with its development, but that there are possibilities of its further improvement in the fields of mutual interest.

He expressed Hungary's intention that the activities planned for this year should be rescheduled for next year, due to epidemiological situation.

He pointed out that Hungary's taking over the role of KFOR Commander in 2021 is significant not only for Serbia, but also for the security of the countries in the region, and the whole of Europe. He noted that the security and stability in the region are the most important topics in Hungary, which is one of the reasons of their increased presence in Kosovo and Metohija.