Minister Vulin: The Guard of the Serbian Armed Forces is not for parades only
- Members of our Guard are what our guests see first. With their behaviour, appearance and training, members of the Guard show how trained and equipped they are. When guests come from abroad, we proudly show them these young men and women, but they are not just a unit for giving military honours – unlike many other militaries, they are a unit that can fight, a unit that has a rich war history and a unit that constantly prepares to protect its country – stated the Minister of Defence Aleksandar Vulin today, after the visit to the members of the Guard in the "Dedinje" barracks.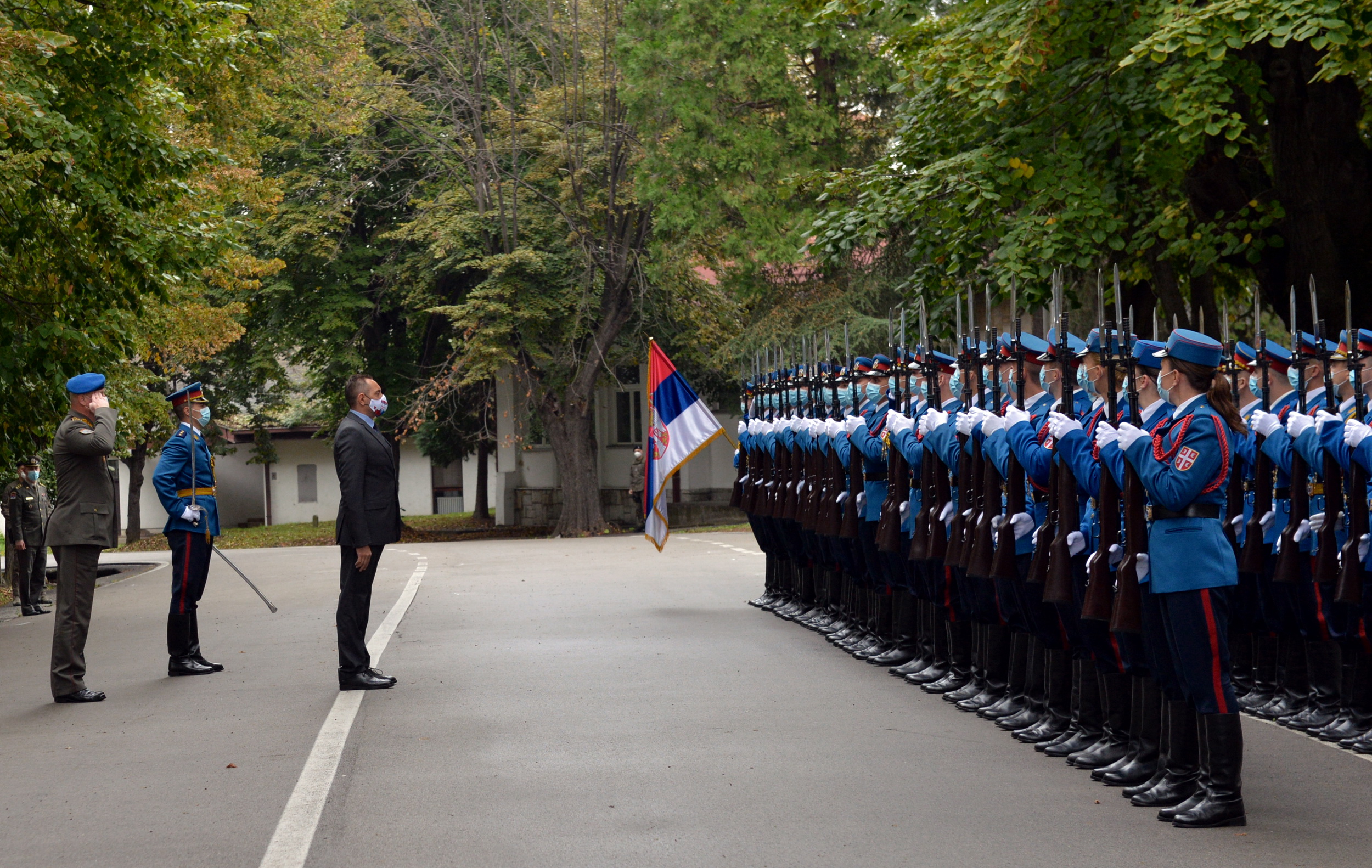 According to the Minister of Defence, investments have been made into the equipment of the Guard, the equipment that they use, and we will carry on with these investments in the future.

- They are not just the most handsome and the tallest, they are also fighters and members of the Armed Forces that are always able and willing to defend their country and their people – Minister Vulin said.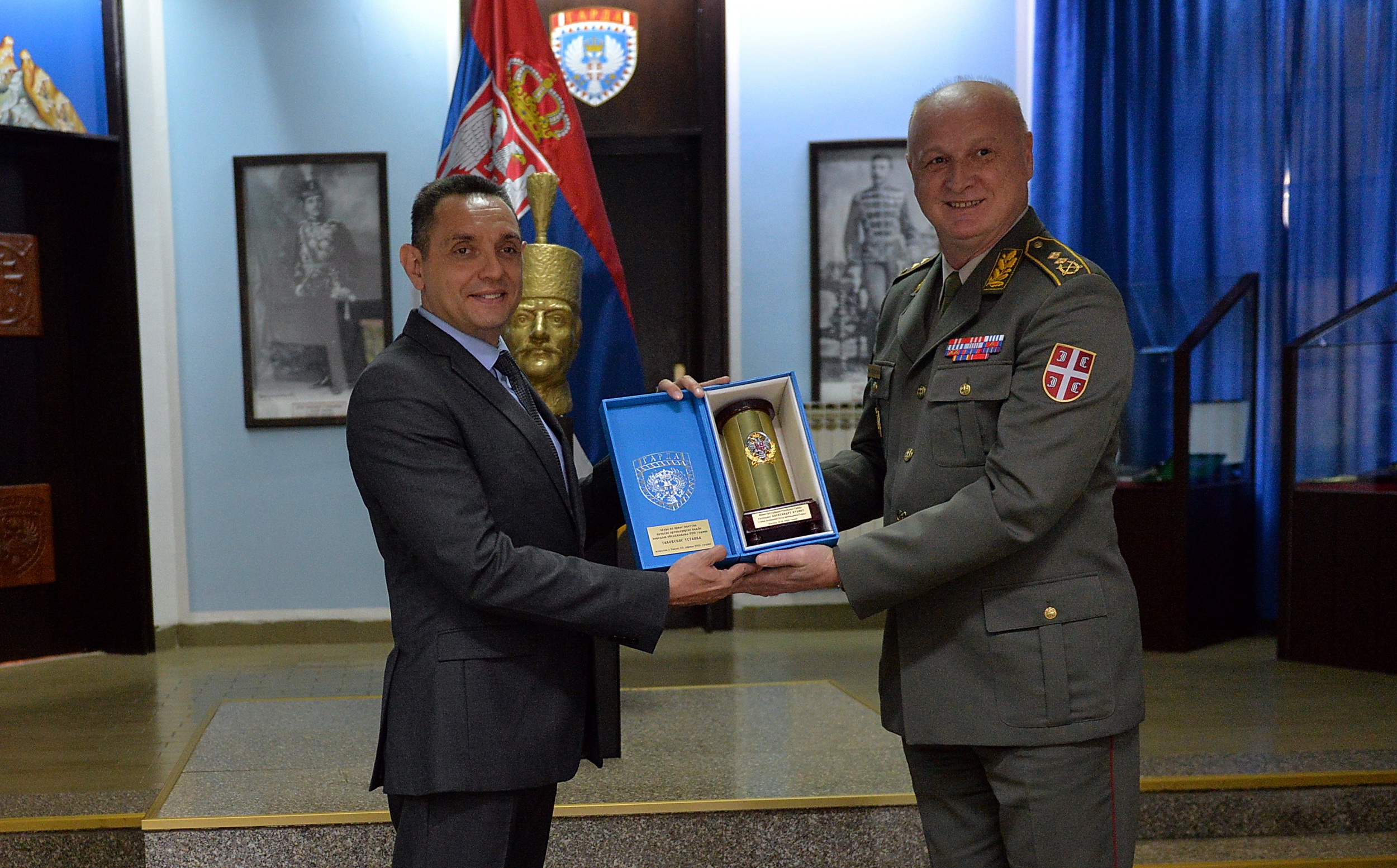 On this occasion, the Commander of the Guard, Major General Milomir Todorović, presented the Minister with the Guard's Plaque and a shell from the Guard's gun salute fired on the occasion of the 200th anniversary of the Takovo Uprising.

During today's visit, the Minister of Defence was shown vehicles and motorcycles from this unit's motor park, as well as the tactical and technical display of materiel of the Guard of the Serbian Armed Forces.