Chief of General Staff Visited Units of the Serbian Armed Forces which Provide Assistance to Population of Blace and Prokuplje

Chief of General Staff of the Serbian Armed Forces General Milan Mojsilović visited today a part of the Army units engaged on rendering assistance to afflicted population by eliminating the effects of the floods in Blace and Prokuplje.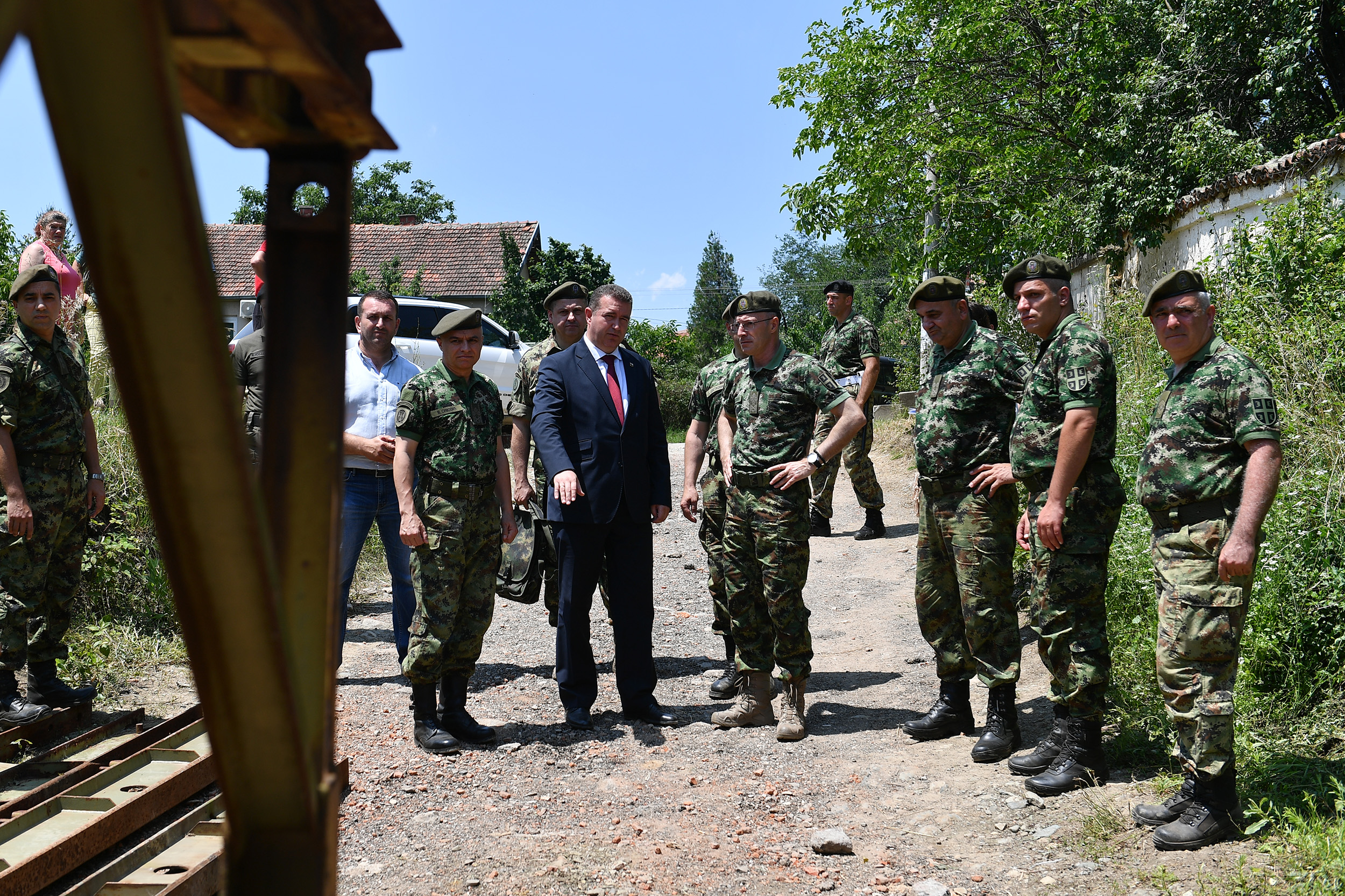 In the course of the visit, General Mojsilović had separate meetings with President of Blace municipality Milan Đuričić and Mayor of Prokuplje Aleksandar Simonović, with whom he talked about the engagement of the Serbian Armed Forces in repair of roads and normalisation of water supply in this area.

In the village of Popova in Blace municipality and in villages of Prokuplje Donja and Gornja Brsnica, the Chief of General Staff visited the members of 310th Engineer Battalion wo are carrying out works on reconstruction of roads, clearing river banks, levees and draining channels, and eliminating the damage on private property. In Donja Bresnica, General Mojsilović attended the final works on the construction of Bailey bridge by which the engineers of the Third Army Brigade bridged the River of Bresnica thus restoring the communication with the town to the population of this area.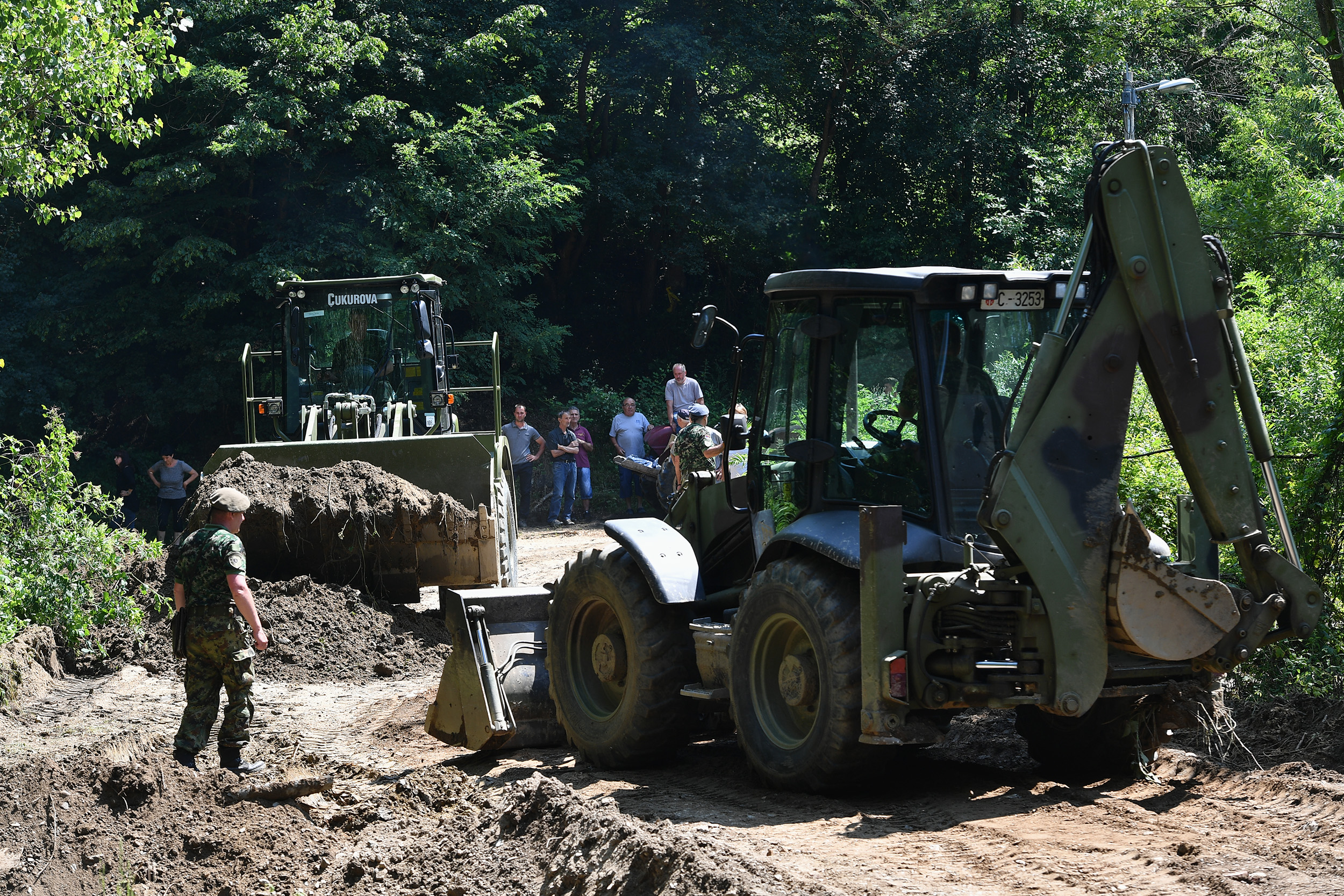 Commending the members of the Third Army Brigade on their professional execution of tasks and selfless engagement on assisting the population of this area, the Chief of General Staff pointed out that the Serbian Armed Forces would continue the engagement of personnel and equipment until the normalisation of the situation in the area of Toplica and in other most affected municipalities around Serbia.

Following adverse weather conditions which affected almost entire Serbia in the beginning of the last week, members of the Serbian Armed Forces were among the first to provide assistance to the afflicted population – in Ivanjica, Arilje, Blace, Prokuplje, Kruševac, Kraljevo, Trstenik, Gornji Milanovac and Mali Zvornik, thus confirming their readiness to be engaged in short period of time in any part of the territory when the assistance to the citizens is most required.