The Ministry of Defence remains committed to strengthening regional cooperation

The Assistant Minister for Defence Policy, Milan Ranković, MSc, attended the Meeting of the US-Adriatic Charter Defence Policy Directors of the member and observer states' Ministries of Foreign Affairs and Defence, which was held via video conferencing under the Chairmanship of Bosnia and Herzegovina.

The meeting was dedicated to discussing regional cooperation with a special focus on the COVID-19 pandemic, as well as the role of the US-Adriatic Charter in strengthening regional cooperation.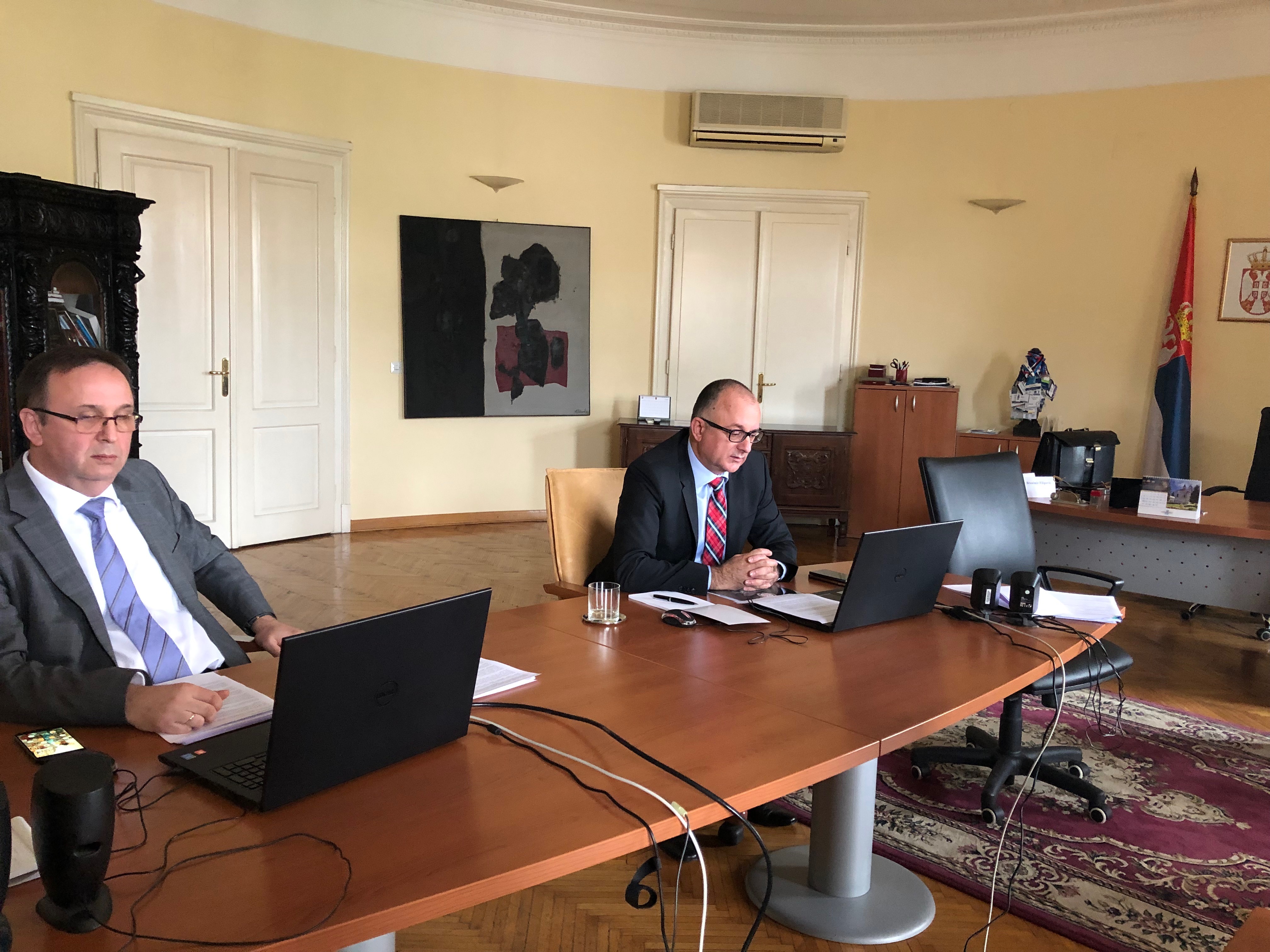 Assistant Minister Ranković presented the measures that the Ministry of Defence and the Serbian Armed Forces have taken since the outbreak of the pandemic and the introduction of a state of emergency in the Republic of Serbia. He especially pointed out that the readiness of the Serbian Armed Forces and the Military Healthcare Department to provide support to the civil institutions of the Republic of Serbia with their resources, capacities, organization, logistics and personnel with the utmost expediency proved to be crucial in the overall measures taken to suppress the COVID-19 pandemic in our country.

He emphasized that during the aforementioned crisis, the Republic of Serbia received significant assistance in donations, as well as through the exchange of expertise with both the East and the West - primarily with the People's Republic of China and the Russian Federation, as well as the European Union and its member states. The stay of expert medical teams from the People's Republic of China and medical and NBC teams from the Russian Federation in the Republic of Serbia provided significant support to the health system, both through direct medical care and assistance to COVID-19 patients and the disinfection of civilian and military facilities.

Assistant Minister Milan Ranković and Assistant Minister for Security Policy in the Ministry of Foreign Affairs, Ambassador Branimir Filipović, who also participated in the meeting, emphasized the commitment of the Republic of Serbia to regional cooperation and active participation in all regional defence initiatives, in order to preserve regional peace and stability and strengthen mutual understanding and trust.

The Republic of Serbia has been participating in the work of the US-Adriatic Charter as an observer since December 2008.