The meeting of Minister Vulin and Ambassador of the Federal Republic of Germany Schieb

Today, the Minister of Defence, Aleksandar Vulin, met with the Ambassador of the Federal Republic of Germany, Thomas Schieb.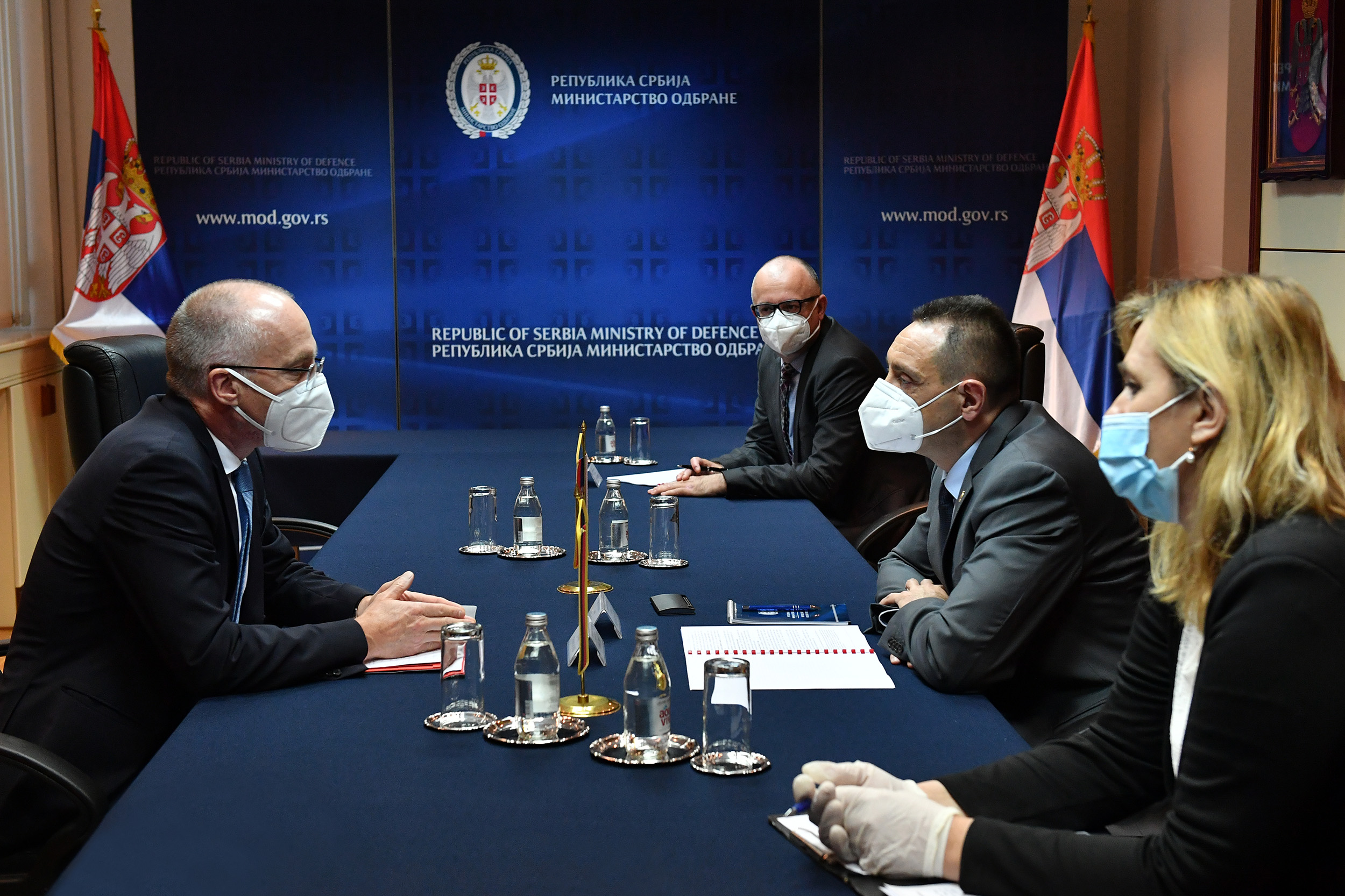 The topics discussed at the meeting were the support of the German Armed Forces to the Ministry of Defence and the Serbian Armed Forces in peacekeeping missions and multinational operations under the auspices of the European Union and cooperation in the field of defence.

At the beginning of the meeting, Minister Vulin thanked the German Armed Forces for providing support to the members of the Serbian Armed Forces returning home after a four-month engagement in the EUNAVFOR Somalia Operation ATALANTA.

This is another confirmation of the importance of the partnership with the German Armed Forces, which is most pronounced in the joint participation of members of the two armed forces in the EUTM Mali mission.

Ambassador Schieb praised the measures taken by the Republic of Serbia to prepare and prevent the spread of the coronavirus.

He emphasized that German businessmen who have invested in Serbia are very satisfied with the response and the program of the Government of Serbia in preserving jobs and helping business entities.

Both men expressed satisfaction with the developed bilateral relations between Serbia and Germany, especially in the field of defence, and emphasized the commitment of the armed forces of the two countries to common goals in contributing to the preservation of international peace and security.